🚍To kick off National School Bus Safety Week, George Grant Mason Elementary students took time out of their gym class for a lesson on bus safety. With an assist from Ms. Dowling, bus drivers Mr. Eric and Mr. Josh began by teaching the first and second grade classes the signals they should look and listen for when entering and exiting the bus. After a safety belt check, our little passengers located the emergency exits for an evacuation drill. All week, Tuxedo UFSD students will be zero in on bus safety at their start of their gym periods. #nationalschoolbussafetyweek #nationalschoolbussafety #schoolbussafety #schoolbussafetyweek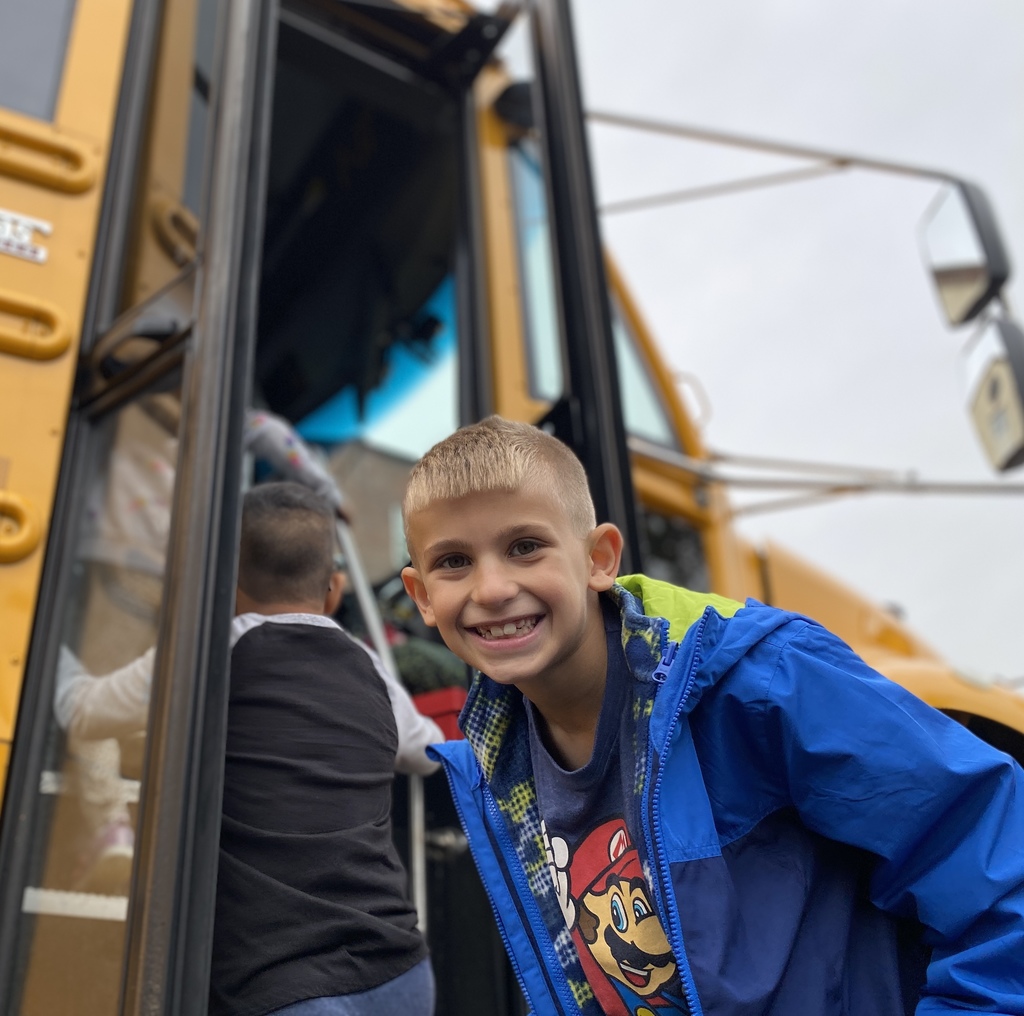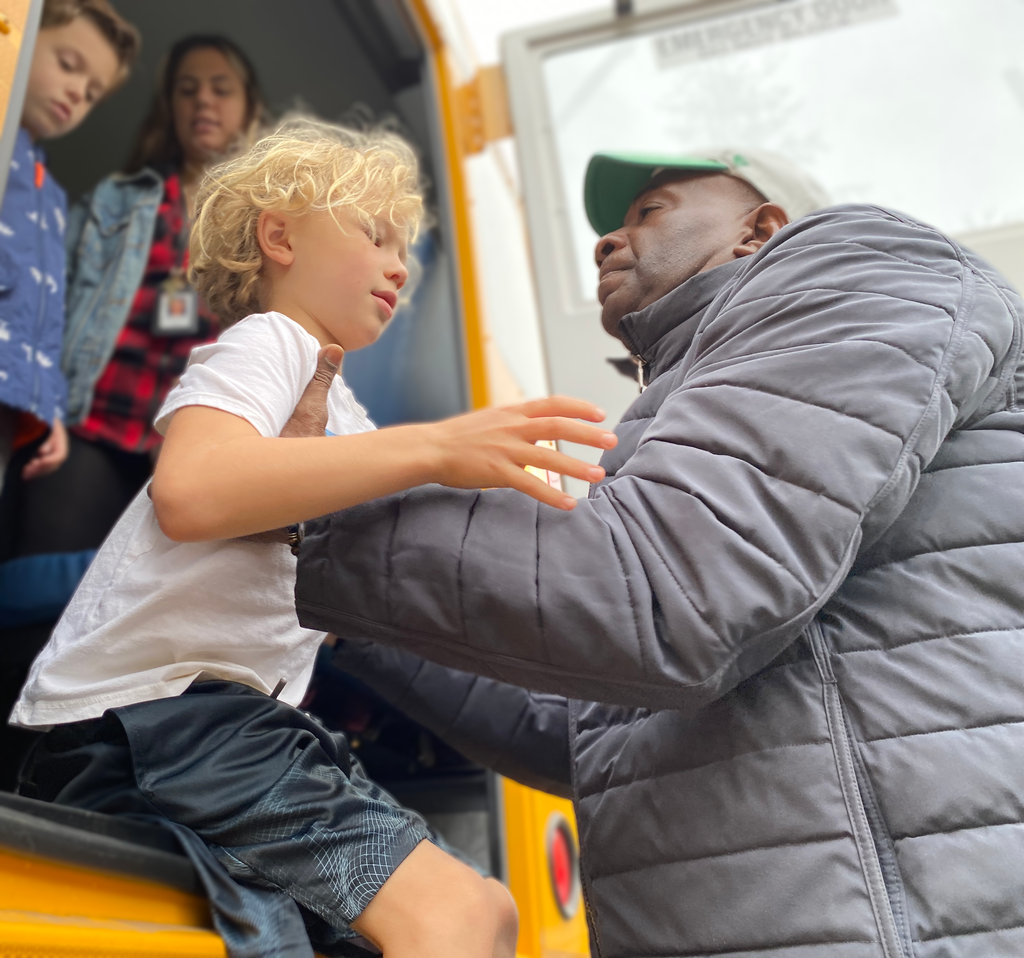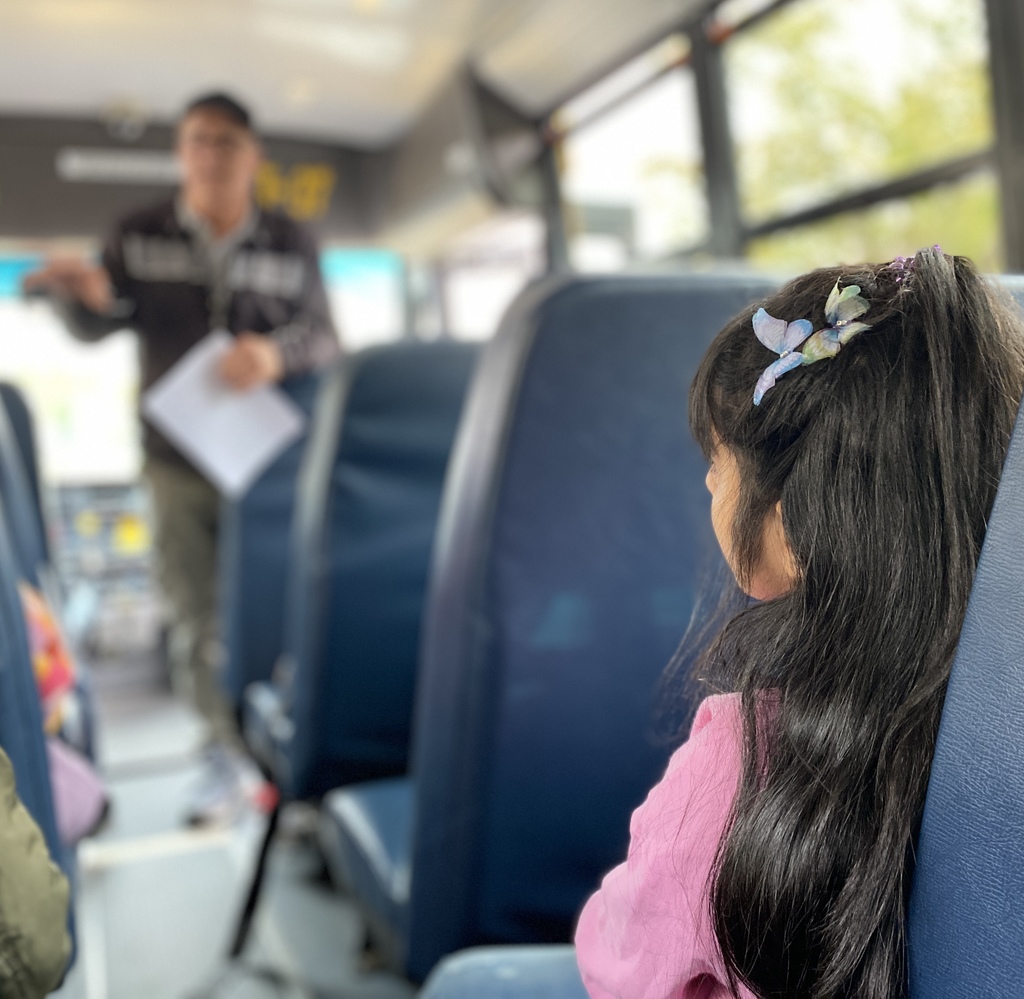 Please use the following link to access the meeting notice for the October 19th Regular BOE Meeting:
https://5il.co/1jcu4
Attention Seniors and Juniors! Representatives from approximately 225 two-year and four-year colleges, nursing schools, business schools and trade schools will participate in the 45th annual Rockland County College Night on Tuesday, October 16. College Night will be held at the Field House at Rockland Community College in Suffern. This event is sponsored by the School Counselors of Rockland County in association with Rockland Community College. In addition to asking questions, students and parents will be able to set up college interviews, pick up literature and learn about the various financial aid programs available. 2022 Rockland County College Night | College Fair Guide Thursday, October 20, 2022 7:00 p.m. to 9:00 p.m. Rockland Community College. Suffern, NY
https://www.collegefairguide.com/rockland-county-college-night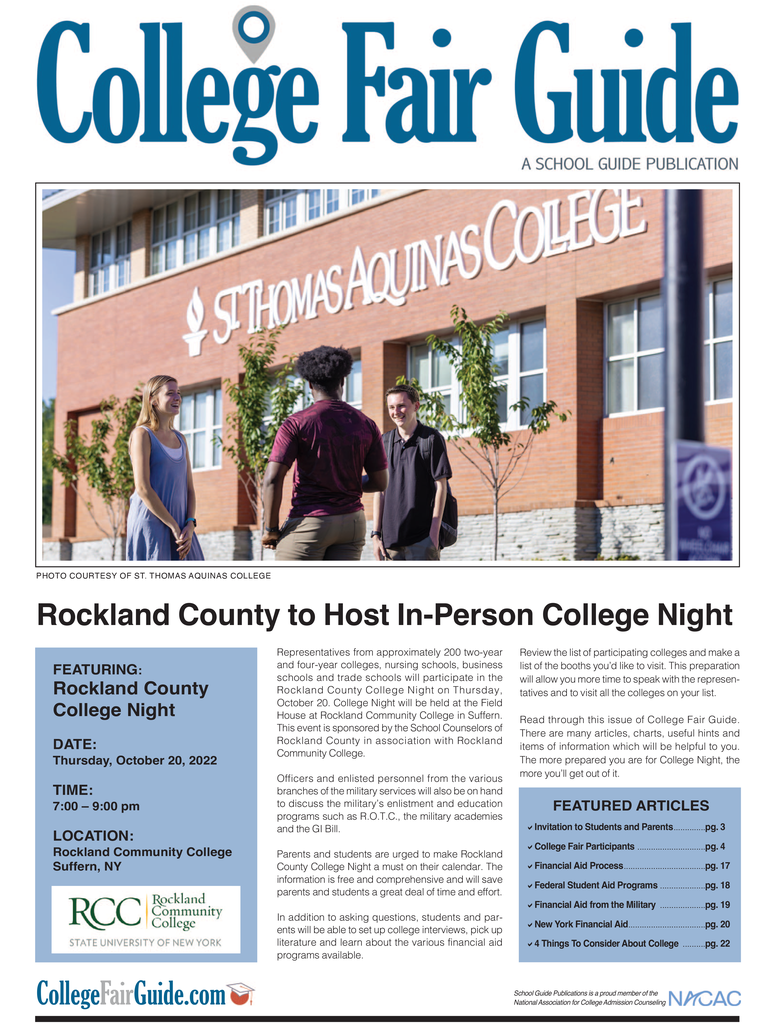 October 23 kicks off Red Ribbon Week!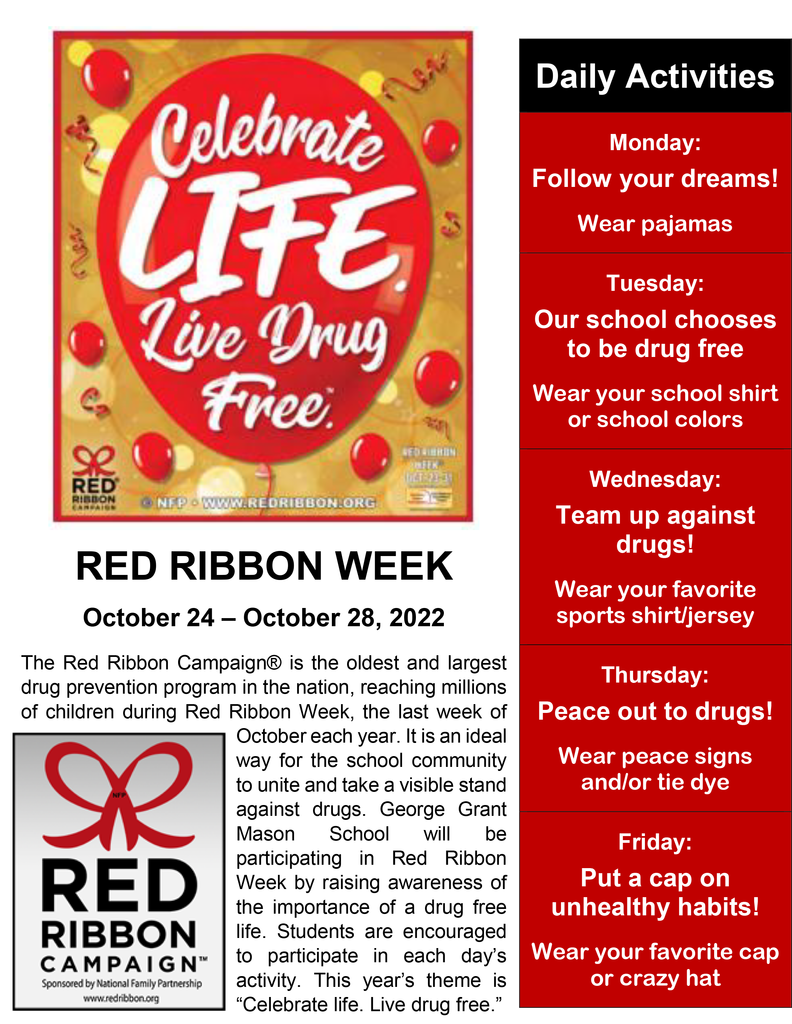 🎪 Friday's annual @tuxedopto Carnival was "as sweet as pie." (A pie to the face!) 🥧 It was an afternoon filled with fun, games, photos and sweet treats, enjoyed by the entire Tuxedo UFSD community. 🍧 The George F Baker High School Student Council "stepped right up" to volunteer for the event, working game booths and painting faces. Faculty and Staff did the same, selling tickets, food and providing music.🍿 From the ring toss to the potato sack races, there was no shortage of smiles, or prize tickets. 🎟 As for the whip cream makeover, it was a TUFSD who's who over at the pie toss booth. Coach Brunner, Mr. Reilly, Principal Reese and Superintendent White were just some of the brave souls willing to get messy to support the PTO! Thanks to the Tuxedo PTO for hosting such a fun event, the volunteers who made it happen and the operations and maintenance staff for keeping things running smoothly. See you next year! 🎪 #tuxedopto #carnival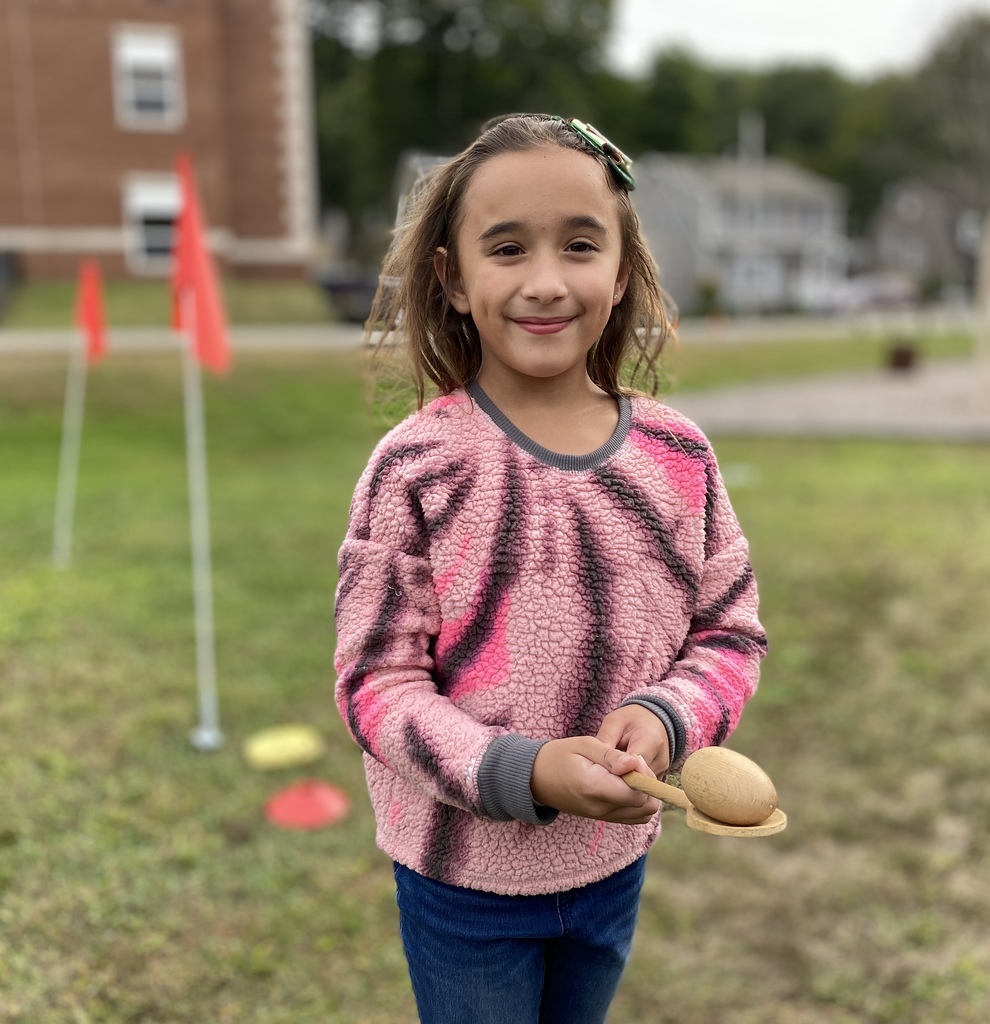 To mark #HispanicHeritageMonth, GFB students decorated the room's bulletin board in the image of famous Mexican born painter, Frida #Kahlo, inspired by her ability to become a world-renowned painter in the face of disabilities and obstacles in her life.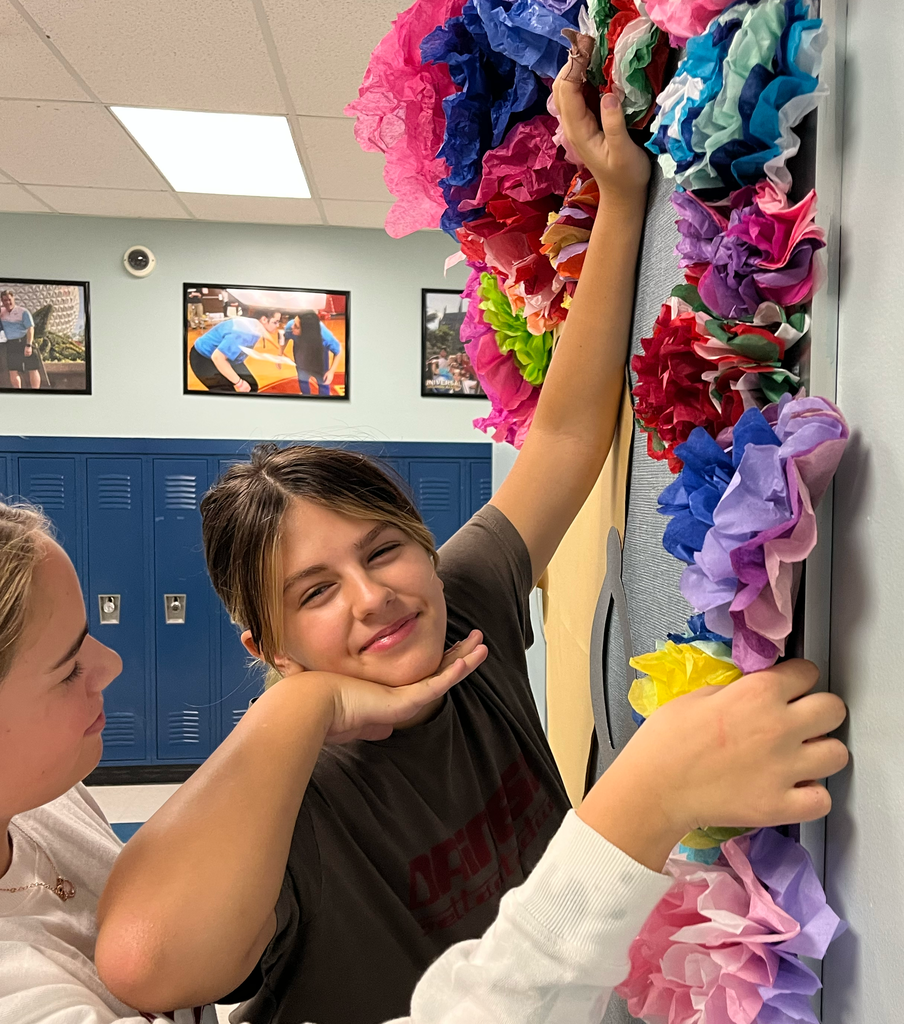 NY State Assemblyman Karl Brabenec issued the following response to the letter sent today by Tuxedo UFSD regarding TuxedoFarms and the school's need for developable land.
Reminder: There is No School for Tuxedo Union Free School District students or staff on Monday, September 26 in observance of Rosh Hashanah. Classes will resume on Tuesday, September 27.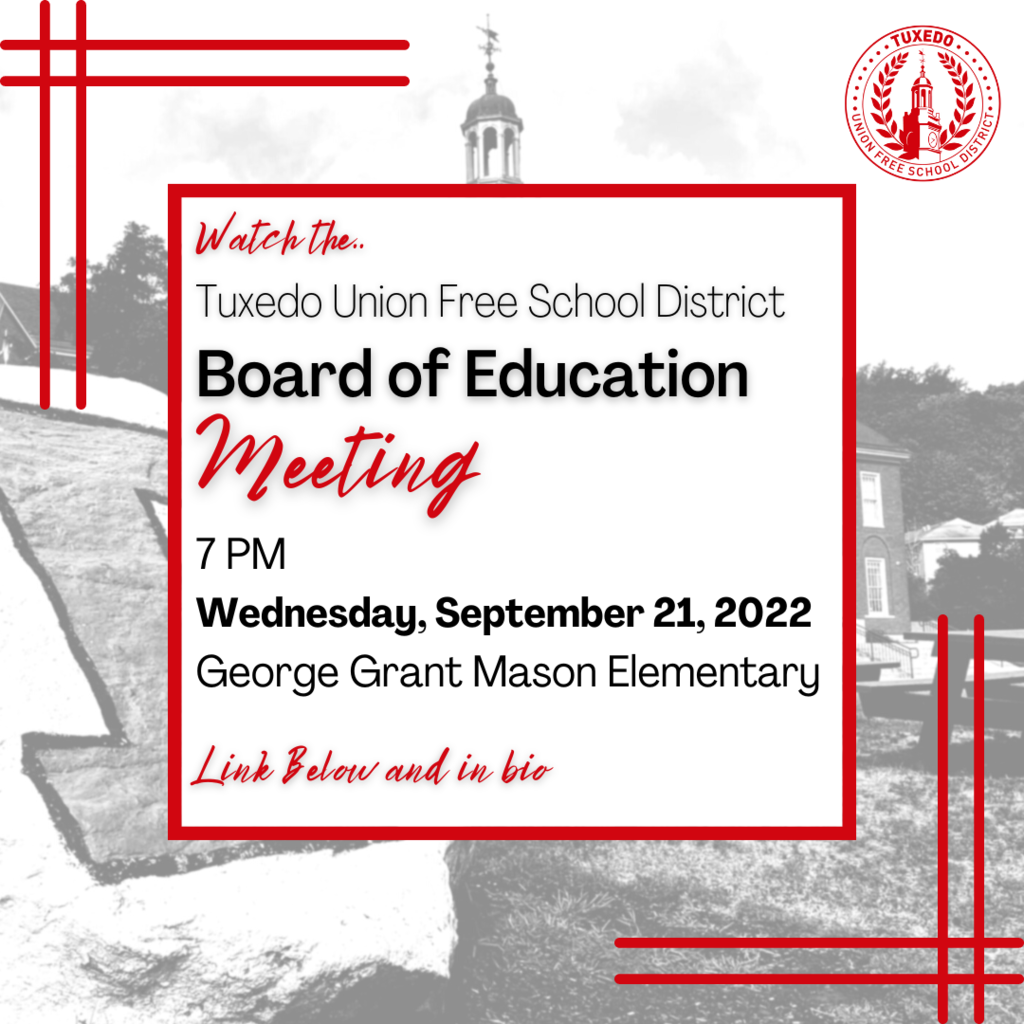 Please use the following link to view the final, detailed version of the agenda for tonight's Regular Meeting of the TUFSD Board of Education:
https://5il.co/1ib7o
Pinwheels are in full bloom on the front lawn of the #TuxedoUFSD campus. George Grant Mason Elementary students marked the United Nations' International Day of Peace with a morning ceremony featuring song, poetry and the planting of their 'Pinwheels for Peace.' Faculty and staff joined family and friends for the event led and curated by Art teacher Mr. Stankiewicz, who highlighted that this was the school's 14th gathering for the day of peace. Before a rendition of "Let There be Peace on Earth" conducted by music teacher Cailin Cienki, several students gave their definition of peace. They detailed how they find peace with flowers, a nap, quiet, helping others, being nice, being happy, playing tag, including others, or listening. As the classes spread out to plant their pinwheels in the ground, the sound of Cat Stevens' "Peace Train" filled the air, encouraging everyone in the crowd to "jump on," because "something good has begun." Then, with the pinwheels at feet forming a giant peace sign, students stood in a circle with their hands clasped together and the sun shining on their faces. A reminder for us all to give peace a chance.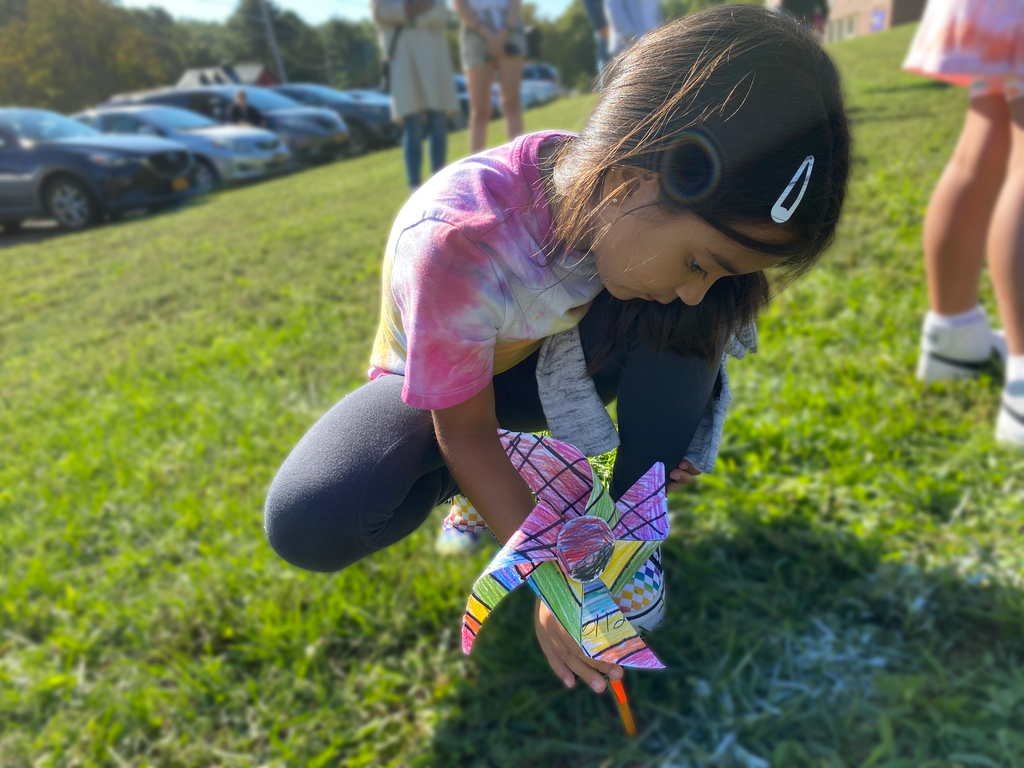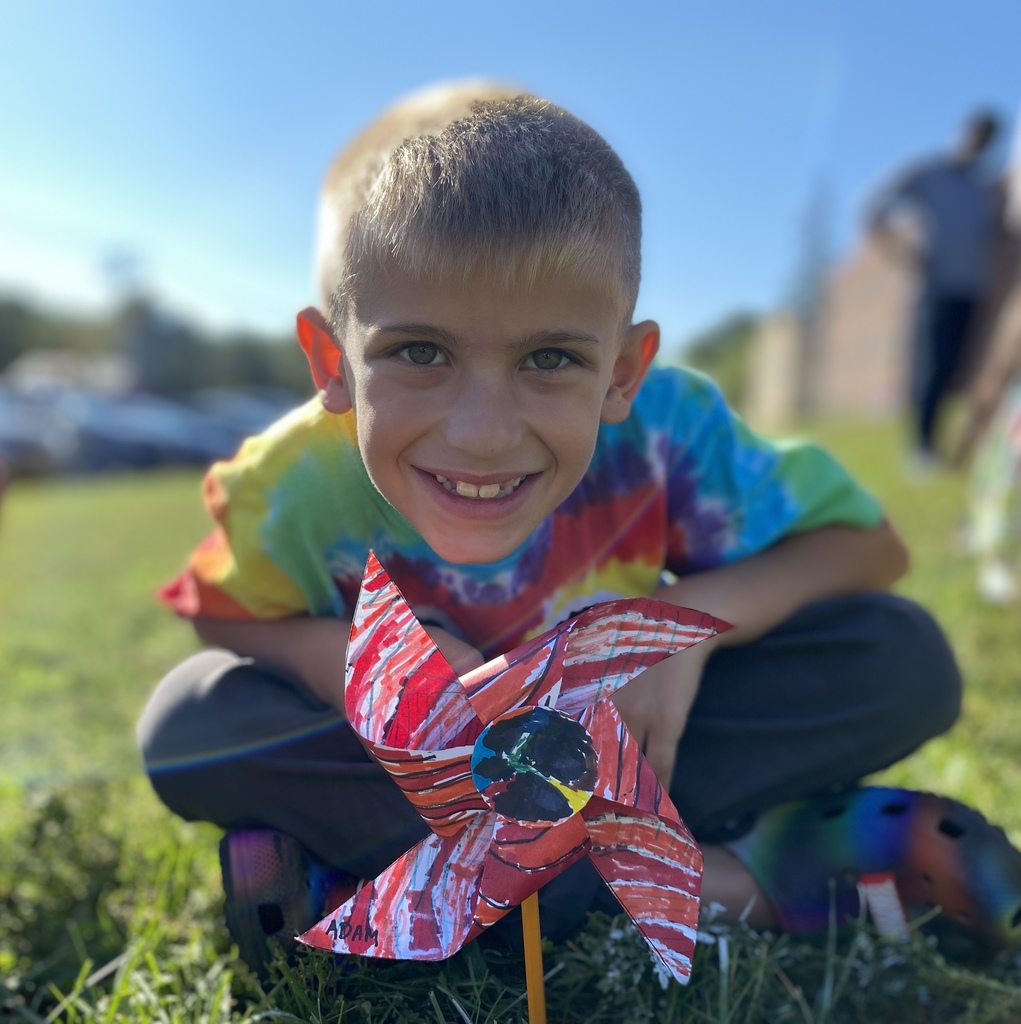 Reminder for #TuxedoUFSD High School parents! George F. Baker #backtoschool night is just one week away! Thursday, September 22, 6-8 PM.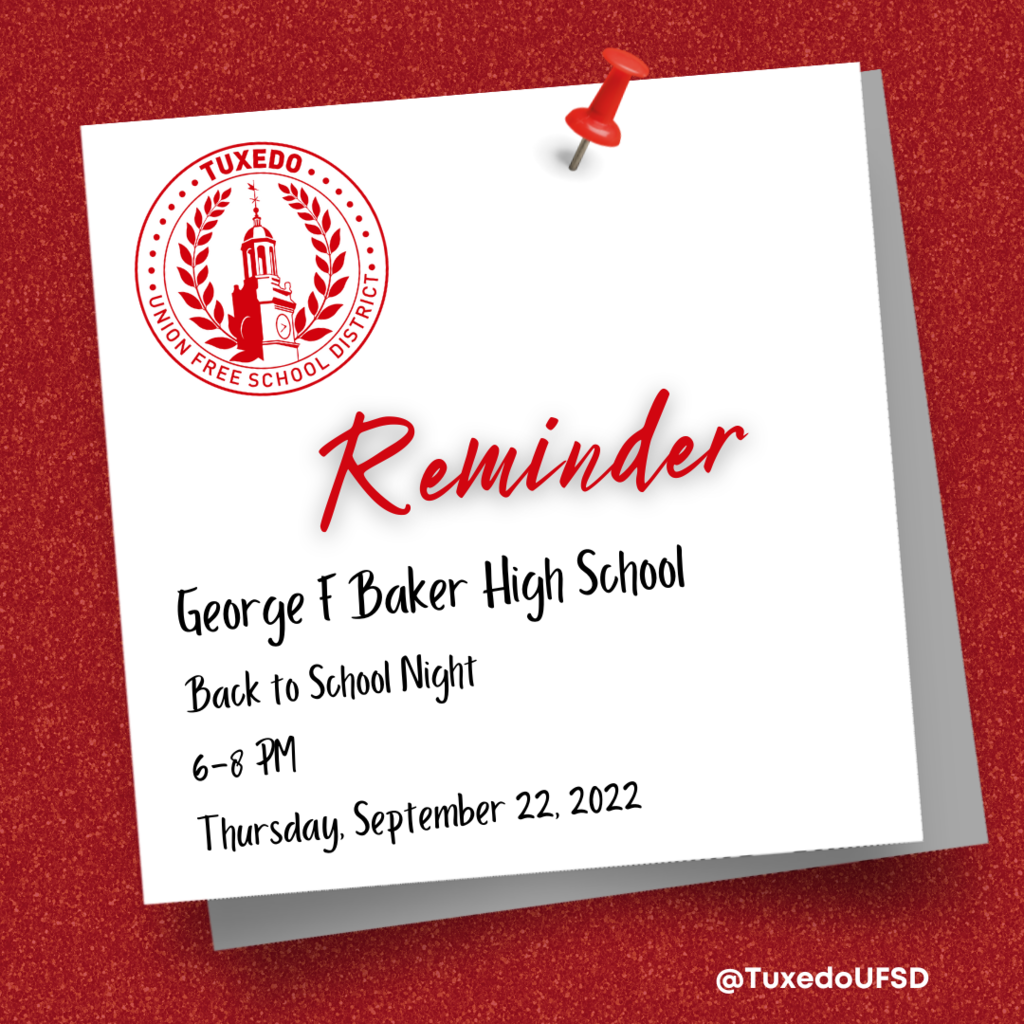 Please use the following link to access the "Simple Agenda" for the Board of Education Meeting on 9/21/2022 at 7:00 pm:
https://5il.co/1i8q2
. Please note a Detailed Agenda will be forthcoming after finalization of several items.
Congratulations to Casey Juance! The George F Baker High School 10th grader is the first recipient of "The Laundry Road Math Award!" An anonymous donor has awarded $300 to the #TuxedoUFSD student with the highest score on the 2022 Geometry Regents. The donor says they have created the new award "having been lucky enough to receive a New York State public education and having lived in a town with a street then named Laundry Road." They plan on making this a yearly honor to inspire math students to strive to do their best. And if a student scores a 100, the donor plans on doubling the prize! #geometry #Regents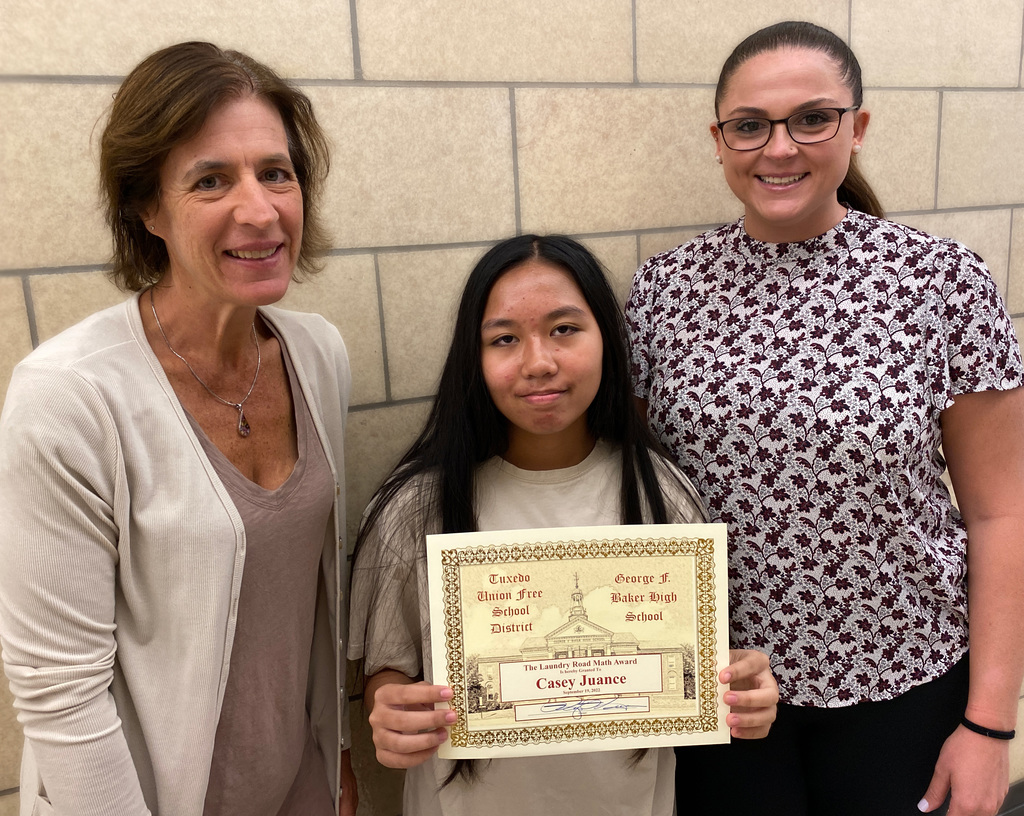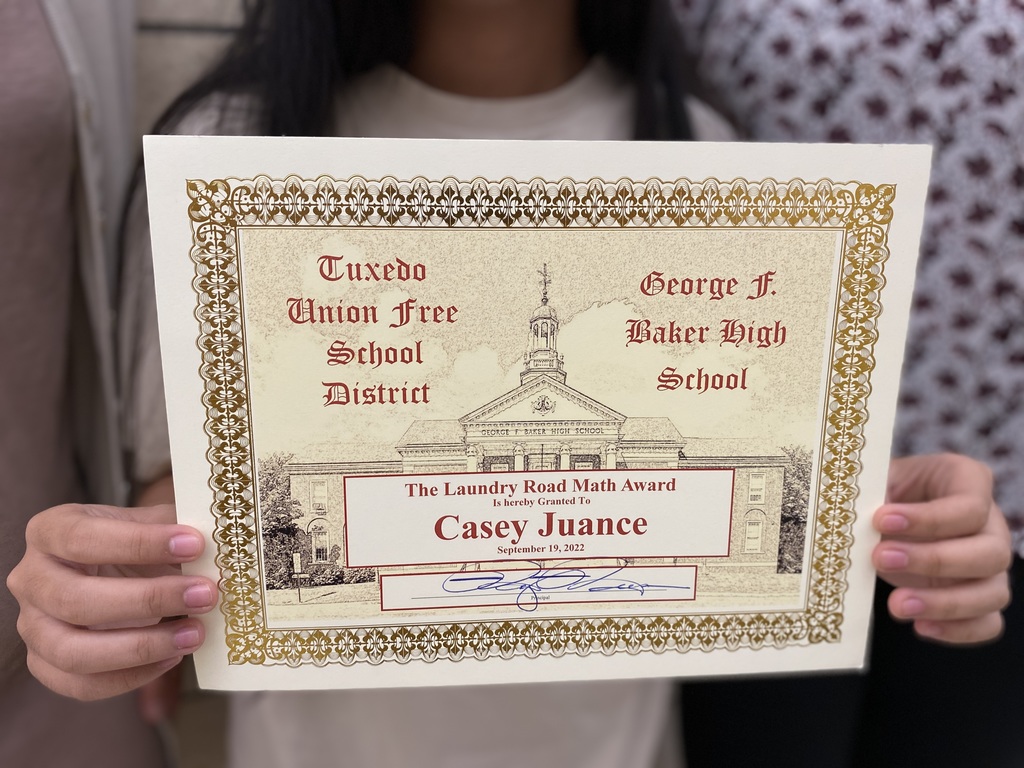 🤖 Let the good times roll with #STEM! The George Grant Mason Elementary fourth grade class had a ball learning about block coding this morning, thanks to the @sphero miniature rolling robot. Using an app, students worked in teams to roll their bot around cones and desks and straight into bowling pins and classmates' feet. Ms. Klimowich explained how block codes can be created to change the speed and color of each Sphero bot. One thing coding is not needed for - naming a robot. That is best left to the imagination of a fourth grader. R2-D2? Nope. BB-8? Nope. Jimmy, Timmy, Sarah and Stephanie were just some of the names students came up with for their palm sized bots. So did the class have a ball? You bet! "Awesome Sauce," "Crazy," "Amazing," and "Super Fun" were the rave reviews thrown Ms. Klimowich's way. Students did acknowledge it got hard when their Sphero robots got stuck in a tight space or needed to be recalibrated. But they learned to roll with it. Yep, the 2022-2023 #tuxedoufsd school year is… on a roll. 🎳 #stemeducation #spehro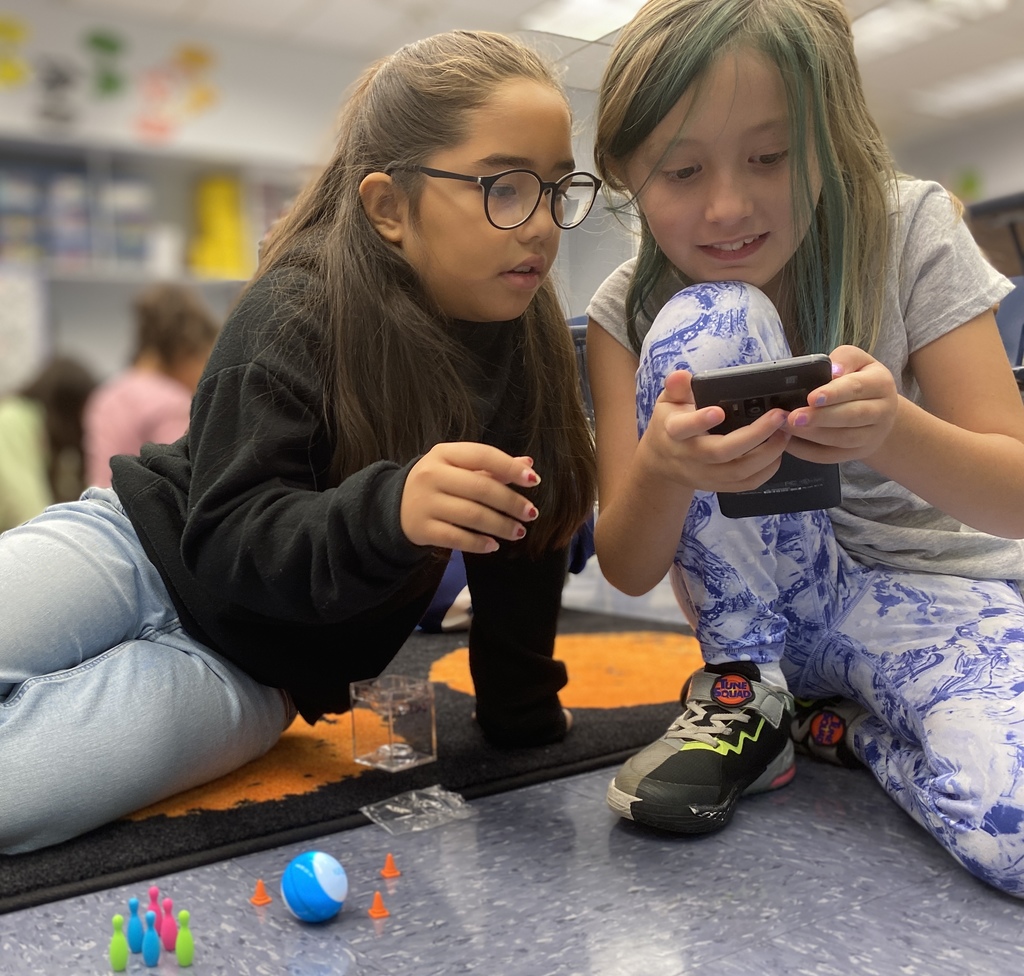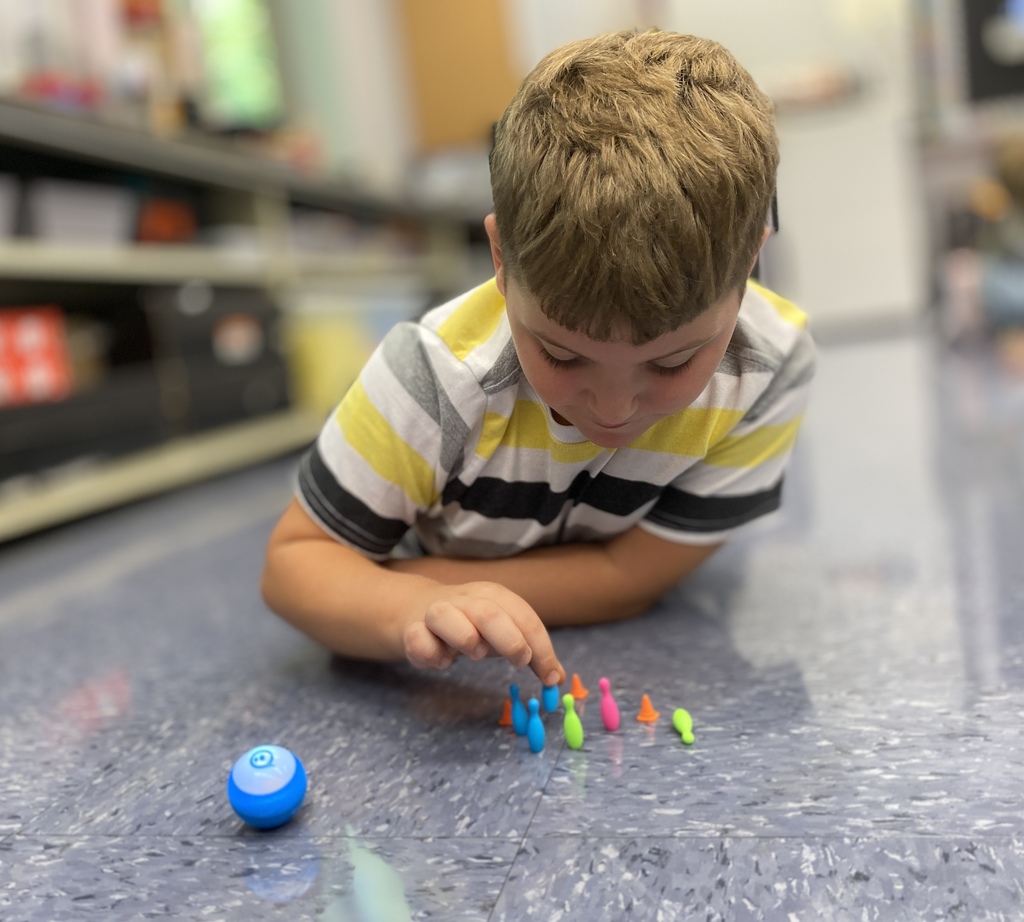 Please use the following link to view the announcement for the next Regular Meeting of the Tuxedo Union Free School District Board of Education on September 21, 2022:
https://5il.co/1i17b