On Saturday, June 11th, the Tuxedo UFSD and the Interact Club proudly hosted an informational table at the Discover Tuxedo Day. Many students volunteered their time and demonstrated amazing school spirit.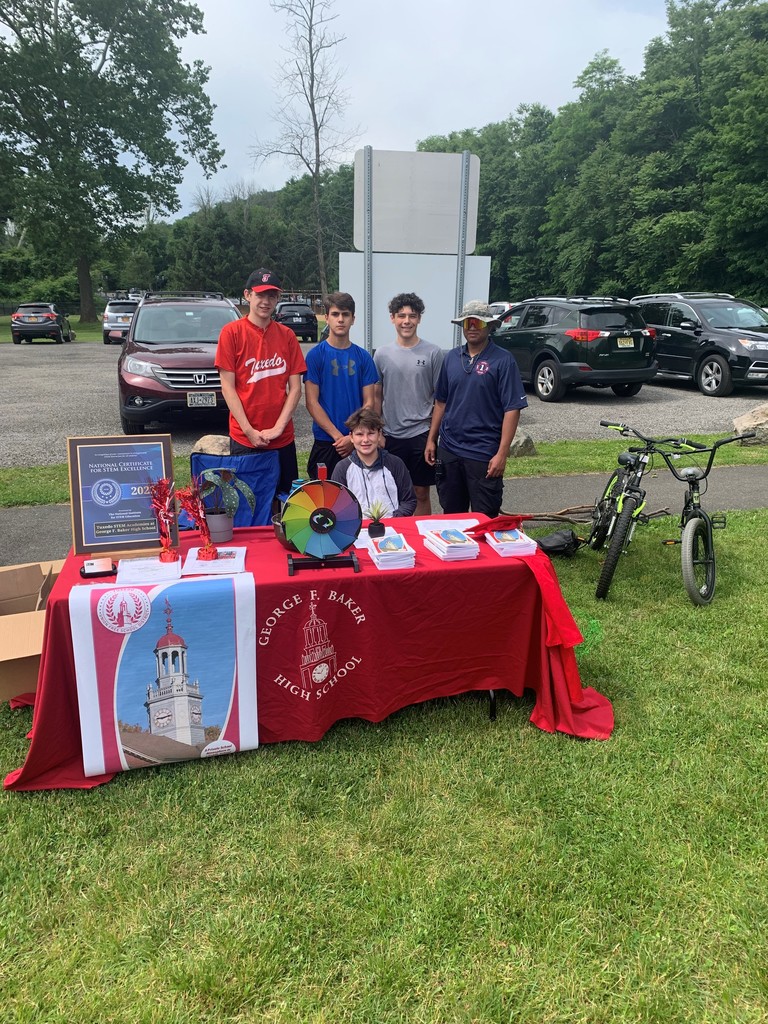 For our College & Military-Bound Senior Series 2022, we are proud to announce that our Salutatorian, Chloe Sisskind, will be joining the "Roadrunners" of Ramapo College of New Jersey in the fall. Beep, beep!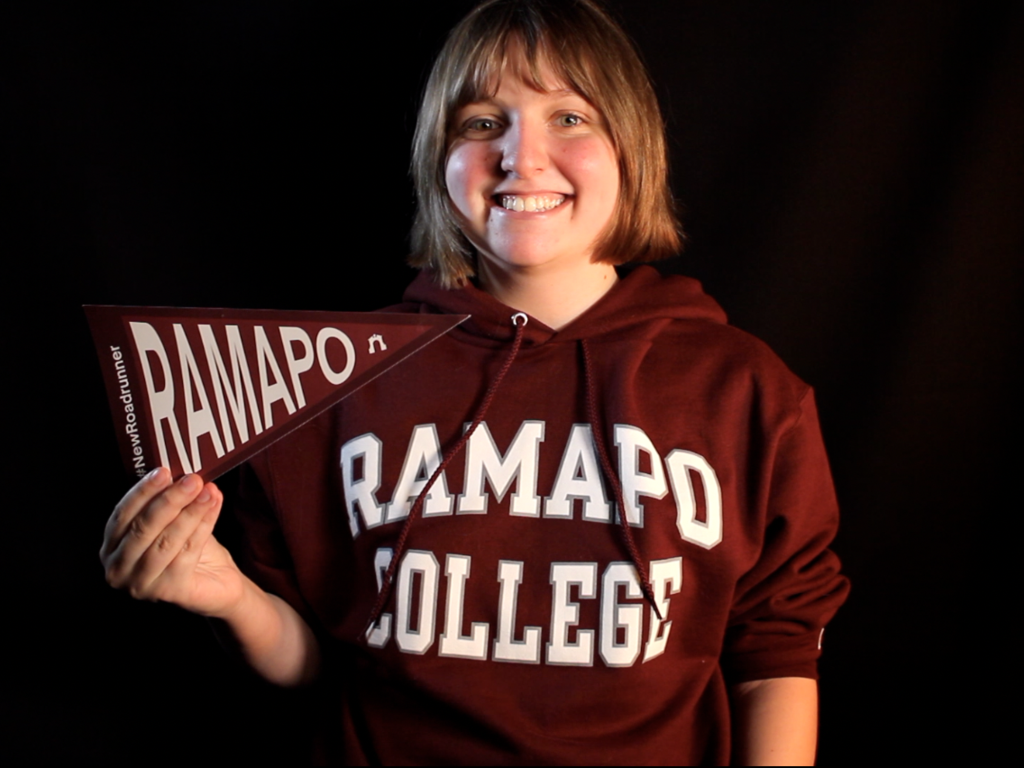 Please see the board meeting agenda for the regular meeting scheduled for 6-15-2022
Please see the attached informational flyer from Mr. Stankiewicz regarding GFB Yearbooks!
The next student in our College & Military-Bound Senior Series 2022 is Eliza Vaught who will be attending SUNY Geneseo in the fall. We wish you success and hope you enjoy some of the wonders of the campus such as the "Seuss Spruce", The "Painted Tree" and The "Bronze Bear"!
To kick off the new week, we would like to announce that Sean Giglio will be entering an Apprenticeship Program for the Elevator Industry. Way to go Sean; we are proud of you on so many levels - pun completely intended!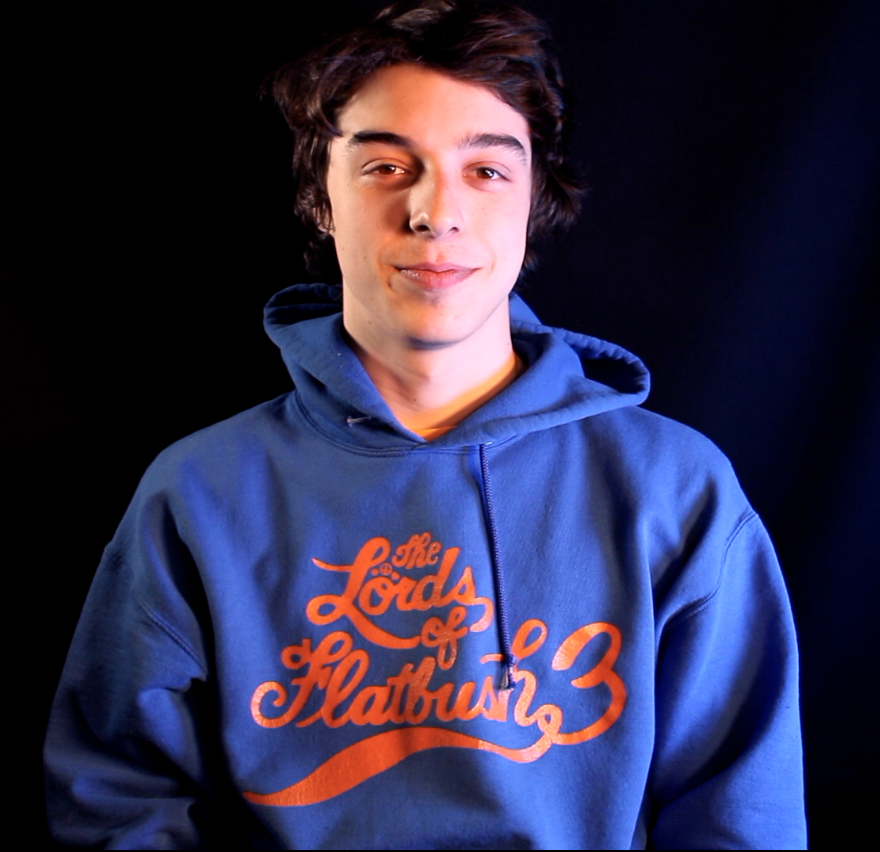 Continuing with our College & Military-Bound Senior Series 2022, we would like to congratulate Katrina Patrick who will be joining the blue and gold of Pace University at its Manhattan campus! We are proud of you and know you will be a great addition to the "Setters"!
On Monday, May 30th, cities and towns across America paid tribute to our fallen soldiers who made the ultimate sacrifice for our country for Memorial Day. The Town of Tuxedo and the Tuxedo Union Free School District honored these heroes by participating in the annual Memorial Day Parade. As is customary, the Tuxedo American Legion, Post 293 recognized six students from both George F. Baker High School and The Tuxedo Park School with The American Legion Certificate of School Award which goes to students who display the qualities of courage, honor, leadership, patriotism, scholarship and service. The four students presented with this distinction from George F. Baker were Theodore Heavner, Chloe Sisskind, Kayleigh Donnelly and Jack Reilly.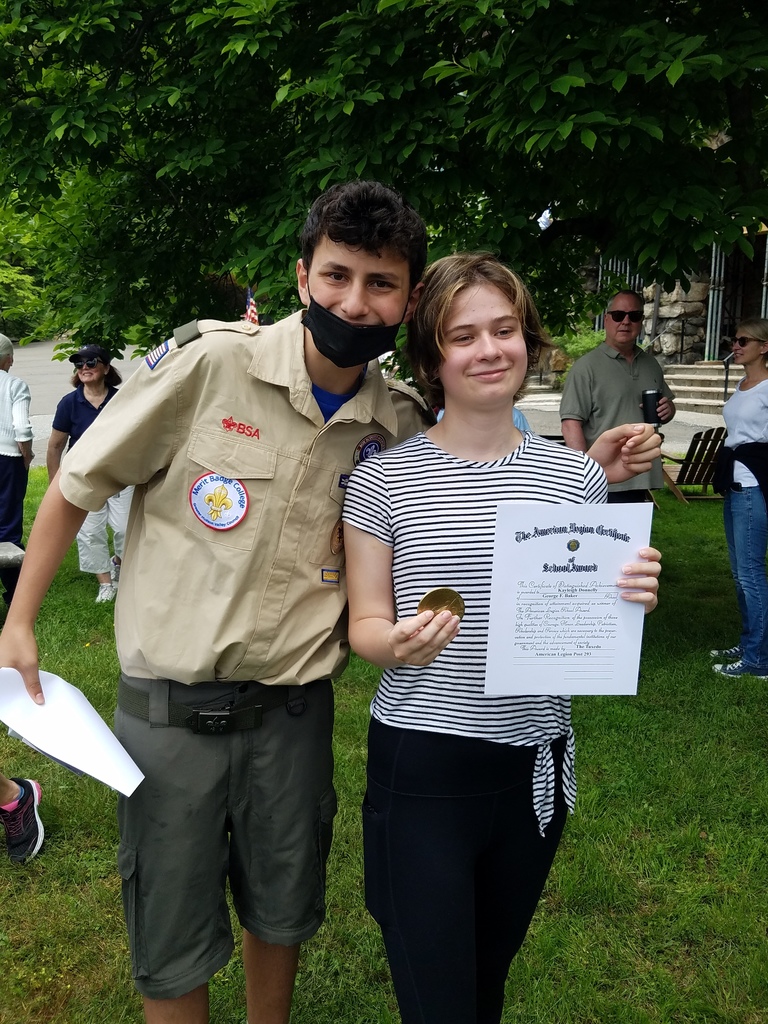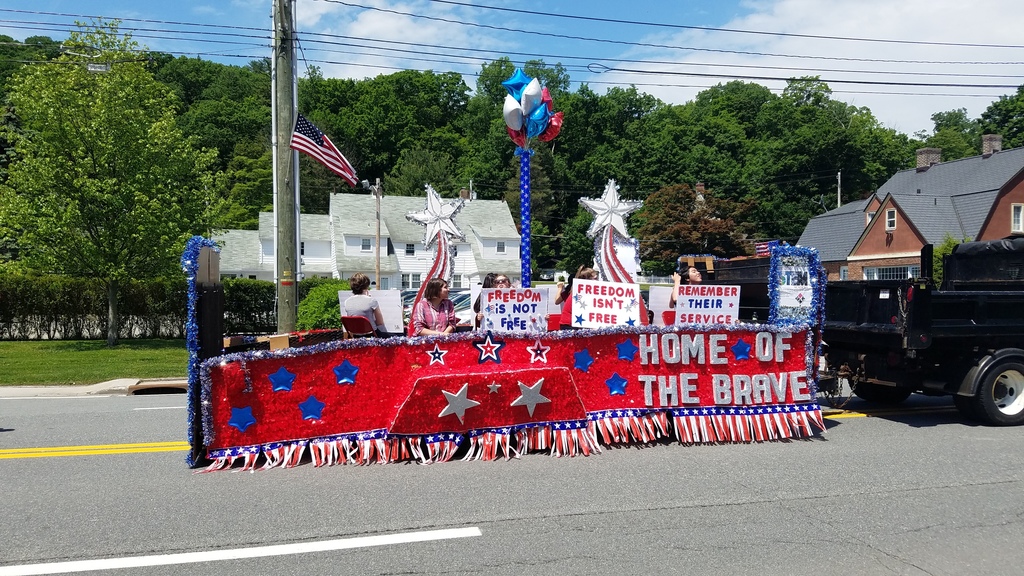 The Global History and Geography II class went to the Holocaust Museum and Center for Toleration and Education at Rockland Community College on May 23. The students had a presentation by Linda Suss about the origins of the Holocaust and teaching about tolerance. The experience was not only academically enriching, but also was an opportunity to enrich their socio-emotional education. The students were encouraged to use empathy, as they were prompted to describe their feelings toward the atrocities committed during the Holocaust and to imagine how they might feel if they were either the victims or the perpetrators After a tour, students did an interactive activity to engage with the exhibits. The visit culminated with a presentation by a Holocaust survivor, Alex Levy, a "Hidden Child," who shared his incredible story with the students. This is so important because there are not many survivors left. The students were visibly moved by the experience. Mr. Levy asked that each student tell one person about what happened in the Holocaust so that it is never forgotten. . We ended the day with a lovely lunch at Character's Restaurant where we debriefed our experiences.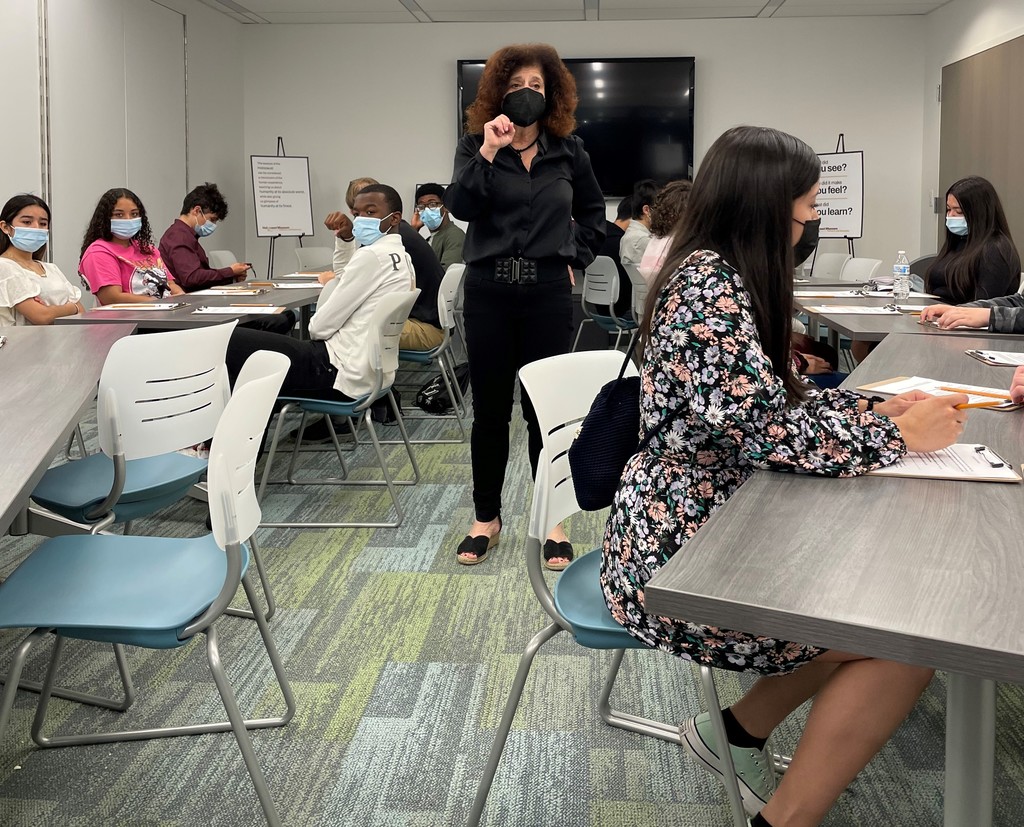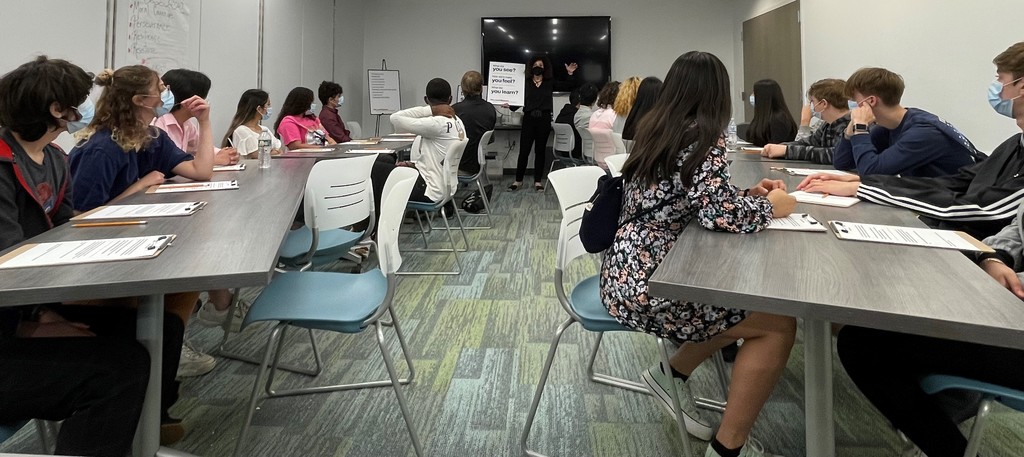 Continuing with our College & Military-Bound Senior Series 2022, we are proud to announce Michael Kovalcik who will be joining his fellow classmate, Joey Mints as a Hawk at Rockland County Community College. Way to go Michael!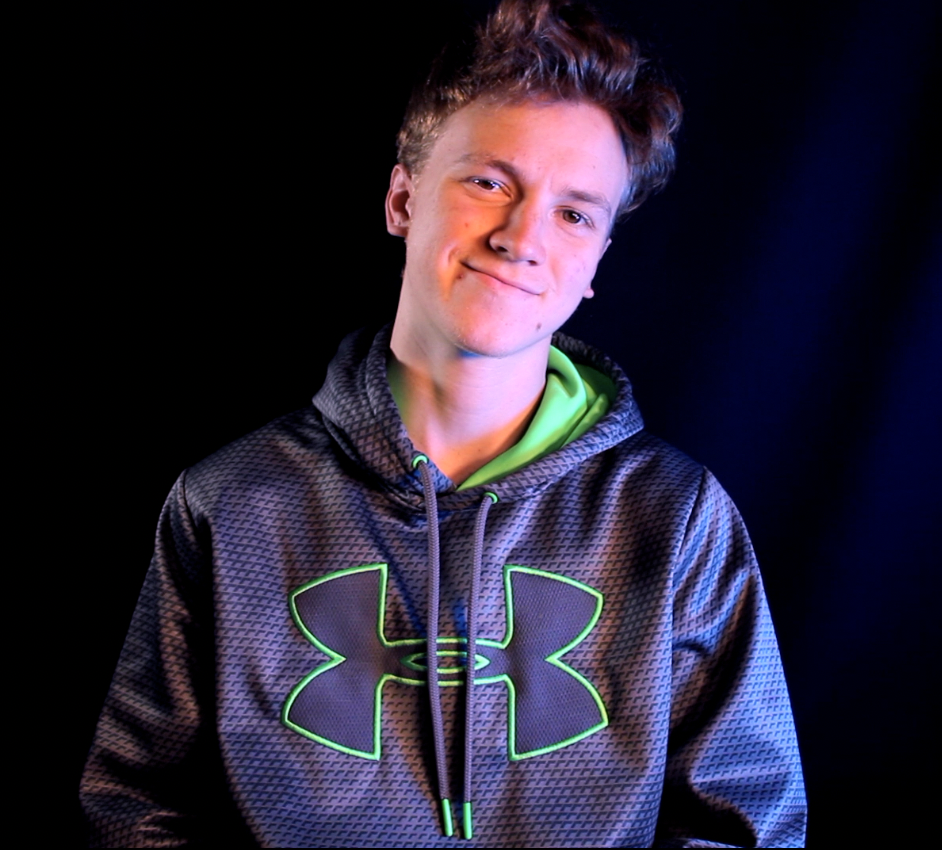 Do you enjoy yoga? Do you think goats are adorable? Well, we have the event for you! Come join us at Goat Yoga, where you can meet some gorgeously sweet goats while getting your yoga on! They will help you with your downward dog (goat?) or sun salutation pose, and also be there for cute moral support! The event will take place on Saturday June 11th from 10-11am. Cost is $35 per person, and there is a cap of 40 people, so reserve your tickets early! Any participants must be age 13 or older. Click on the link to be able to purchase your ticket - just remember to bring your yoga mat! If you are interested in further information, please visit the Totes Goats website or contact Mrs. Hines at
mhines@tuxedoufsd.org
. This is a fundraiser for the Senior Class. We hope to see you there! Goat Yoga Tickets Link
A reminder that tonight is the World Premier of "Drink Water Respect Women", written and produced by the George F. Baker High School Drama students, at the Lafayette Theater in Suffern (Rated PG-13). There are two types of tickets, general admission ($10) and VIP ($20). General admission allows you to come in at 7:30pm and see the movie which will start at 8:00pm. VIP pass holders will be able to come to the Red Carpet Event which starts at 6:30pm. It is a formal attire event where there will be professional photographers, videographers and all the members of the cast and crew. This is a wonderful opportunity to dress fancy, have some fun, and get some great pictures! There will be printed movie posters there as well if you'd like an autograph from one of the stars! Please email
clayton.chan@tuxedoschools.org
for ticket orders and more information on general admission or VIP access.
Check out our 3 day Flash Sale for the GGM 2022 Yearbook! Only $20 for orders received Tuesday, May 24th through Thursday, May 26th! (After that, the price goes up to $27.)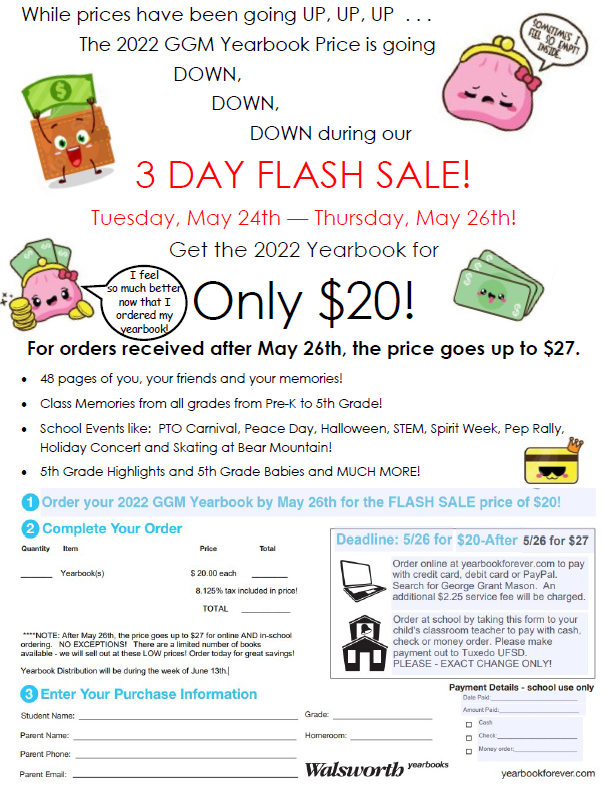 Our next featured student in the College & Military-Bound Senior Series 2022 is our class Valedictorian, Marisa Leo. Marisa will be attending Quinnipiac University in Hamden, Connecticut in the fall. Way to go Marisa!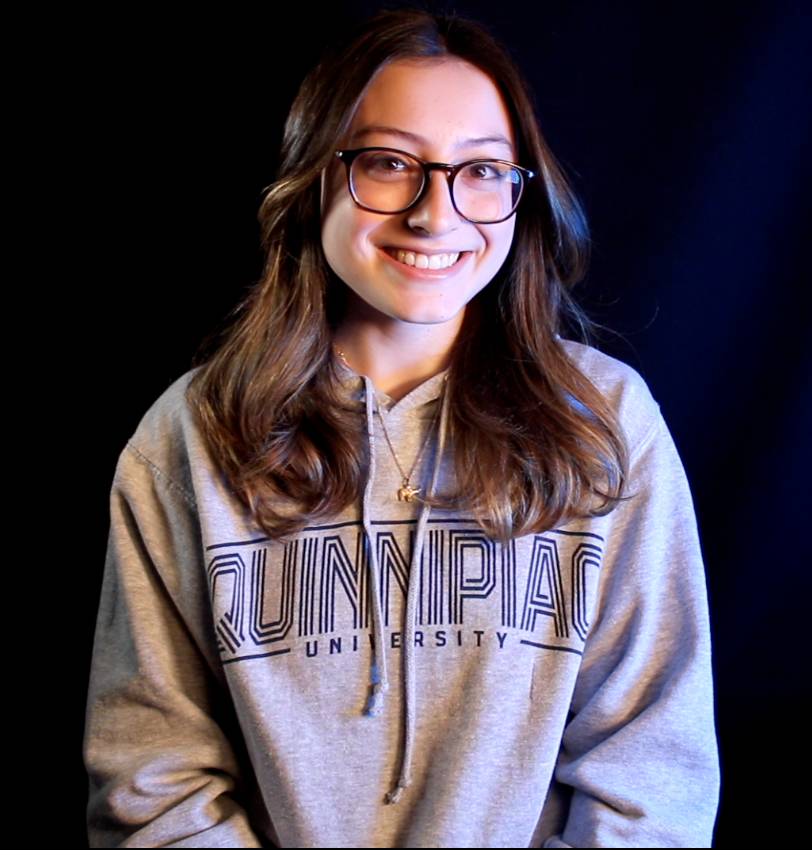 Final Results of the 2022 BOE Election: Heather Kidde 344* Kimberly Breiland 267* Daniel Castricone 266* Lucy Cerezo-Scully 264 Savatore Saetta 224 *Will serve a 3 year term on the TUFSD Board of Education 2022-2025
Continuing with our College and Military-Bound Senior Series, we would like to announce Cristal Pichardo who will be "riding with the Mavericks" of Mercy College in the fall.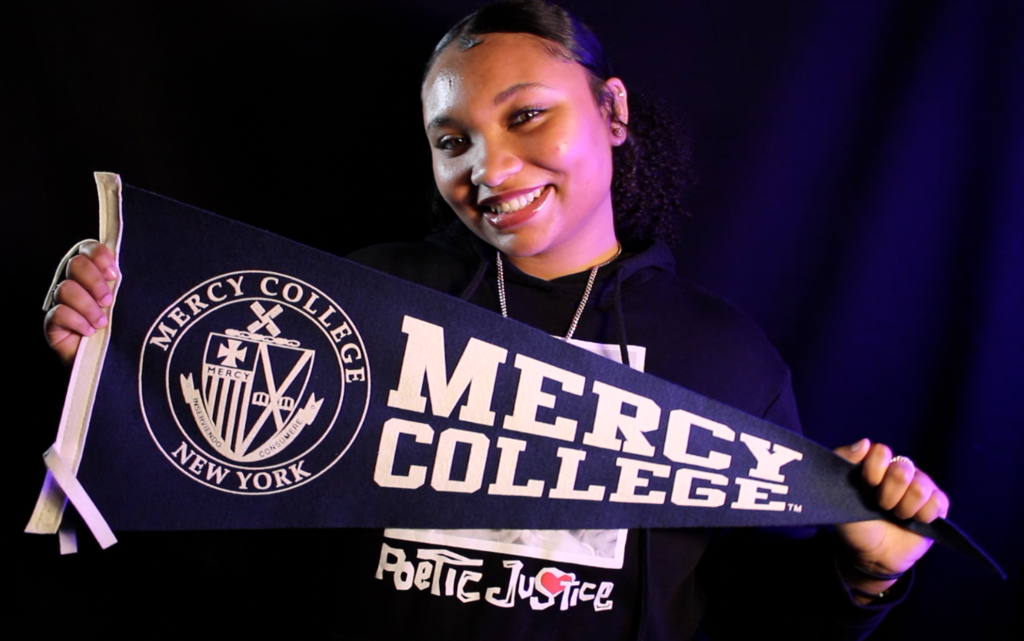 Unofficial Vote Results: Budget- 381 YES / 118 NO Proposition 2 (Building Improvement)- 421 YES/75 NO Proposition 3 (Energy Performance)- 442 YES/55 NO Candidates: Heather Kidde 342* Savatore Saetta 222 Daniel Castricone 265* Lucy Cerezo-Scully 263 Kimberly Breiland 265* These numbers are unofficial until additional affidavit ballots can be verified with the Board of Elections.