🎼 Practice makes perfect for our George Grant Mason singers. Under the watchful of eye of Elementary Music teacher Cailin Cienki, grades PK – 5 spent the afternoon putting together the finishing touches on this week's winter concert. ☃️ We can assure you come Friday afternoon at 1:45 PM: jingle Bells will be ringing, halls will be decked and holiday lights will be shining. (And good thing the weather doesn't appear it will be frightful.)
If your child was absent on Oct. 18th, he/she will have their photo taken for school records. It is not too late to order! Log onto:
https://www.memorymakersstudios.com/
and use our school password: GGM101822 If you would like your child's photo retaken, please return the original photo packet by Dec. 8th, so staff knows to send your child for retakes. Thank you! Questions? Contact:
nancy.donnelly@tuxedoschools.or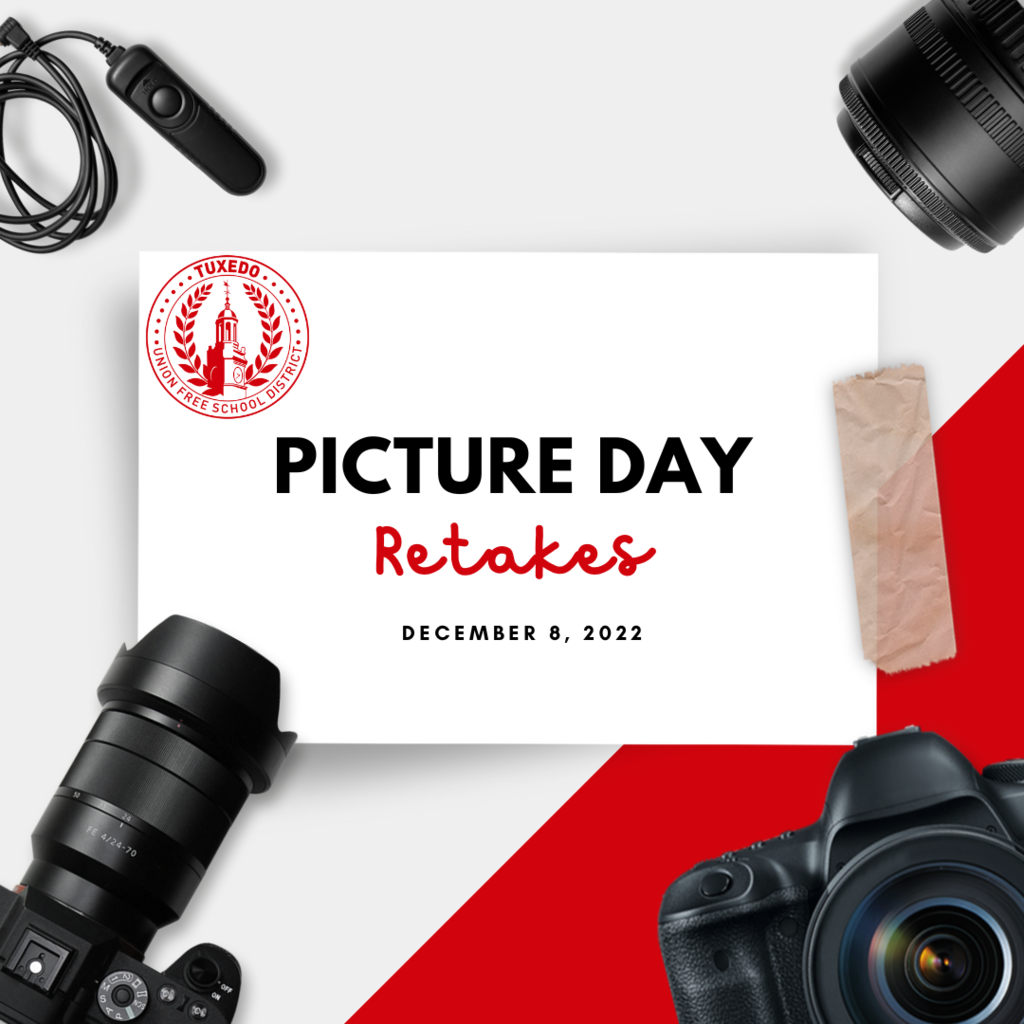 Rain 🌧 + Cold 🥶 + Wind 💨 on December 3 and they were running towards the water?! Congratulations to members of the Honor Society, Student Council, Interact Club and faculty who braved the elements to support the Special Olympics New York - Polar Plunge in the Village of Greenwood Lake NY this past Saturday. Our Tuxedo Tornadoes 🌪 team helped raise over $500.00 in individual and team donations to help local Special Olympics New York athletes. Thank you all for your generosity and we look forward to supporting this event next year.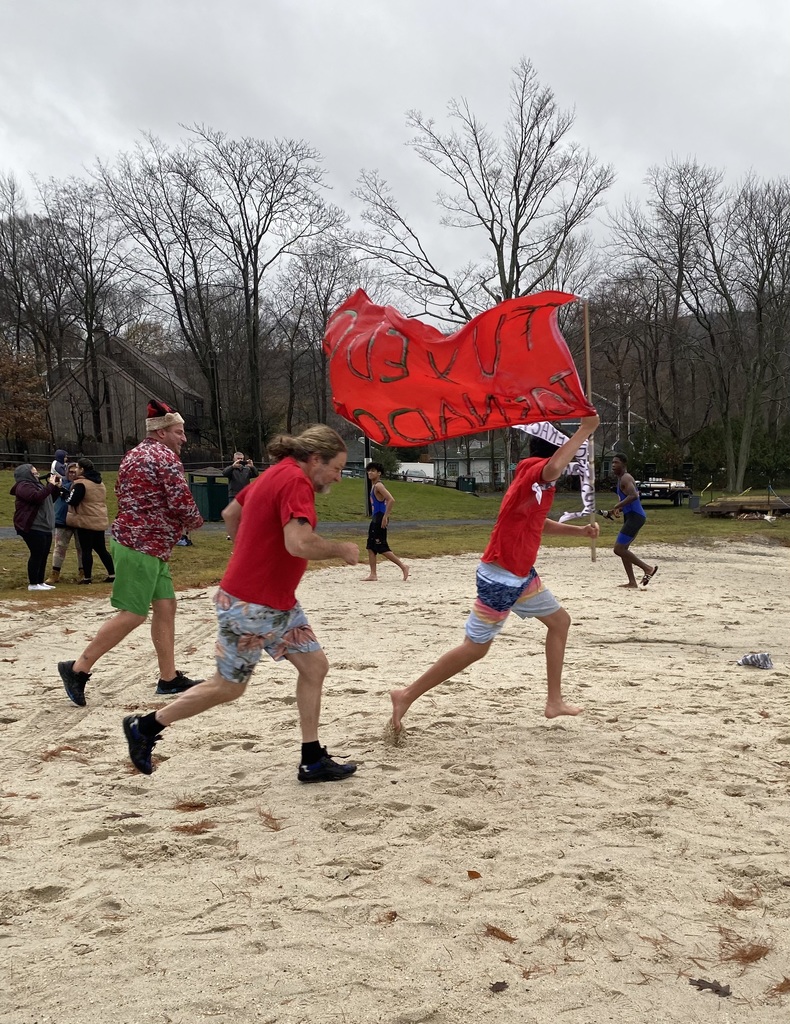 ONE kind act from one person can be the kindle needed to spark a blaze of kindness – that is "The Power of One." George Grant Mason Elementary Grades K-5 gathered in the school's multipurpose room this morning for their monthly read aloud and character trait lesson. December has our student's focusing on kindness and reading the book "The Power of One: Every Act of Kindness Counts" by Author Trudy Ludwig and Illustrator Mike Curato. "The Power of One" starts with a student comforting a lonely classmate who has been bullied. This kind act causes a ripple effect across her school, with small deeds of kindness becoming bigger ones. By the book's end, the whole neighborhood is bonded by the power of being kind. GGM Speech Therapist Mrs. Bussard chose "The Power of One" because she felt it was "perfect" for the holiday season. "The book shows how one kind act from one person at a time is all it takes for kindness to be spread from the classroom to home and into the community." And there are plenty of kind acts for our young learners to choose from. After reading the book, Bussard walked around the room so students could pick out examples of kindness from a bucket. Whether its "cleaning up a mess you didn't make" or "complimenting five people a day," Principal Terlecky wants students to put their examples into practice during a fifteen day "Kindness Countdown." They will be reminded of this every time they walk into school this month. Now hanging just past the main entrance of GGM is a display with fifteen pieces of paper. Behind each numbered sheet is an act of kindness for students to practice on that day. It's the perfect reminder that, "one is a lot bigger and more powerful than you think." – Trudy Ludwig
Save the Date! The George F. Baker High School Winter Concert and Art Auction is December 6!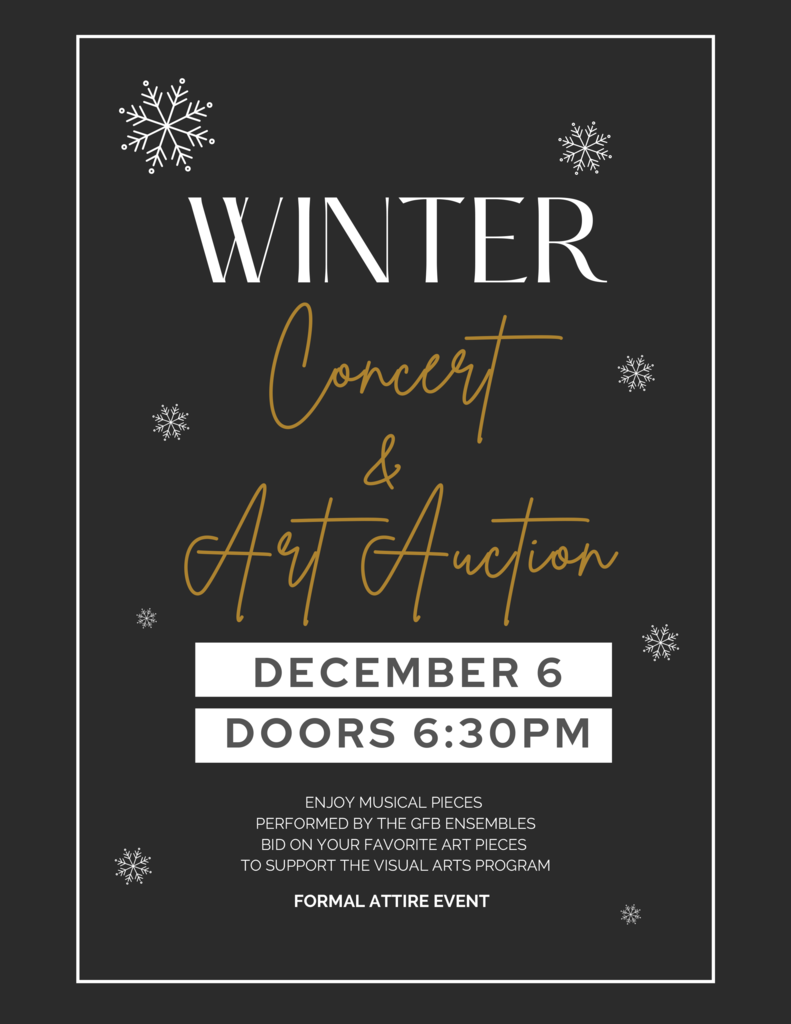 This year, all Parent-Teacher Conferences will be virtual. The conference date for grades 6 - 12 is Thursday, December 1st from 5:00 - 8:00 pm. The conference date for grades Pre-K- 5 is Thursday, December 8th from 4:00 - 7:00 pm. The teachers will create an individual Google Meet for the time slot you select so please be sure to include your email address when you register! Please click on the following link to sign up:
https://www.tuxedoufsd.org/page/ggm-and-gfb-parent-teacher-conference-scheduler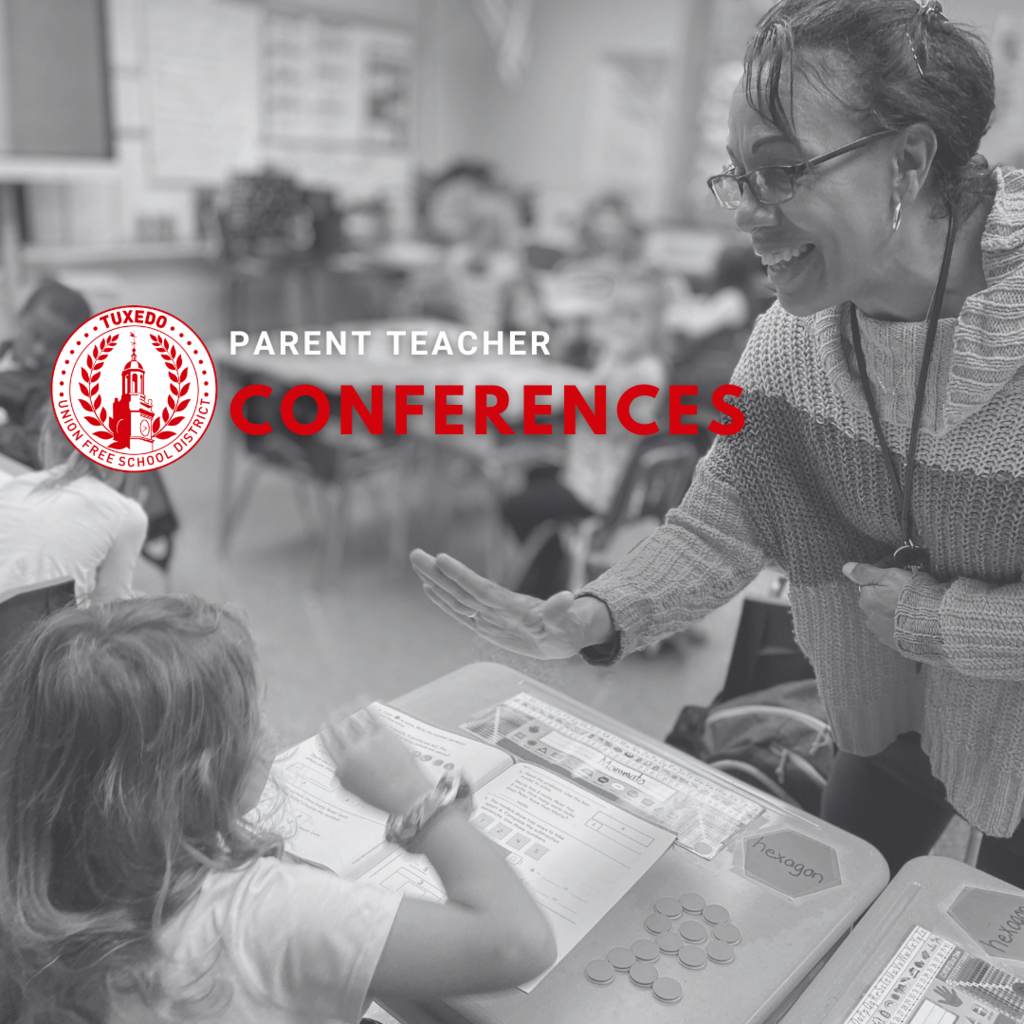 Thank you to the Tuxedo UFSD Education Support Professionals. The National Education Association has marked November 16 as "Education Support Professionals Day." It is an opportunity to stop and recognize the members of the school community who work hard each and every day to provide the best possible learning environment and keep things running smoothly. These are a few of the many faces seen throughout the halls of George F. Baker High School and George Grant Mason Elementary School supporting our students and faculty.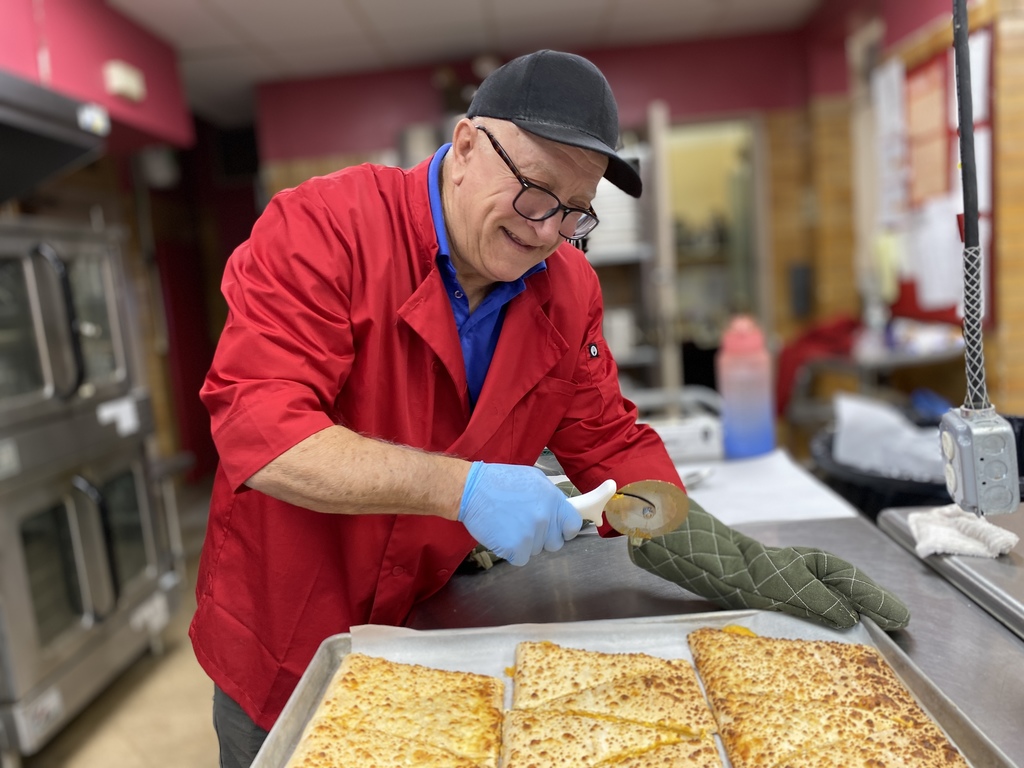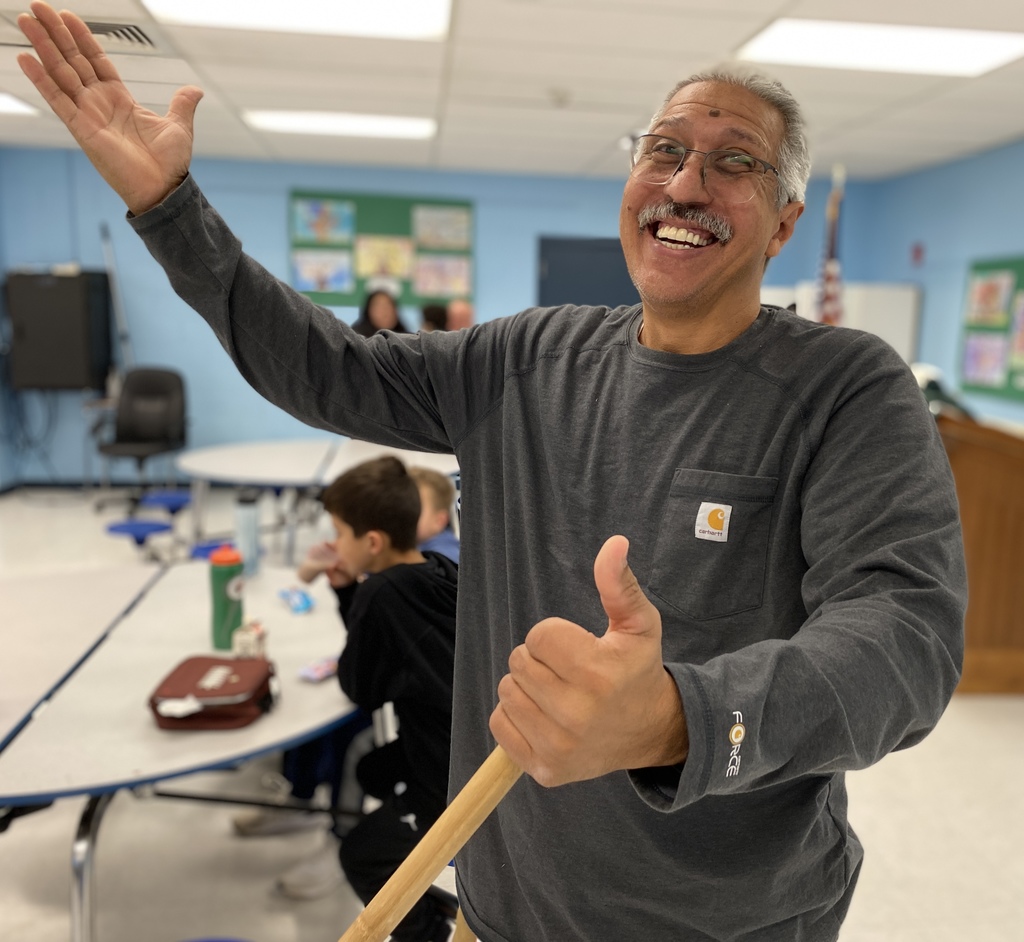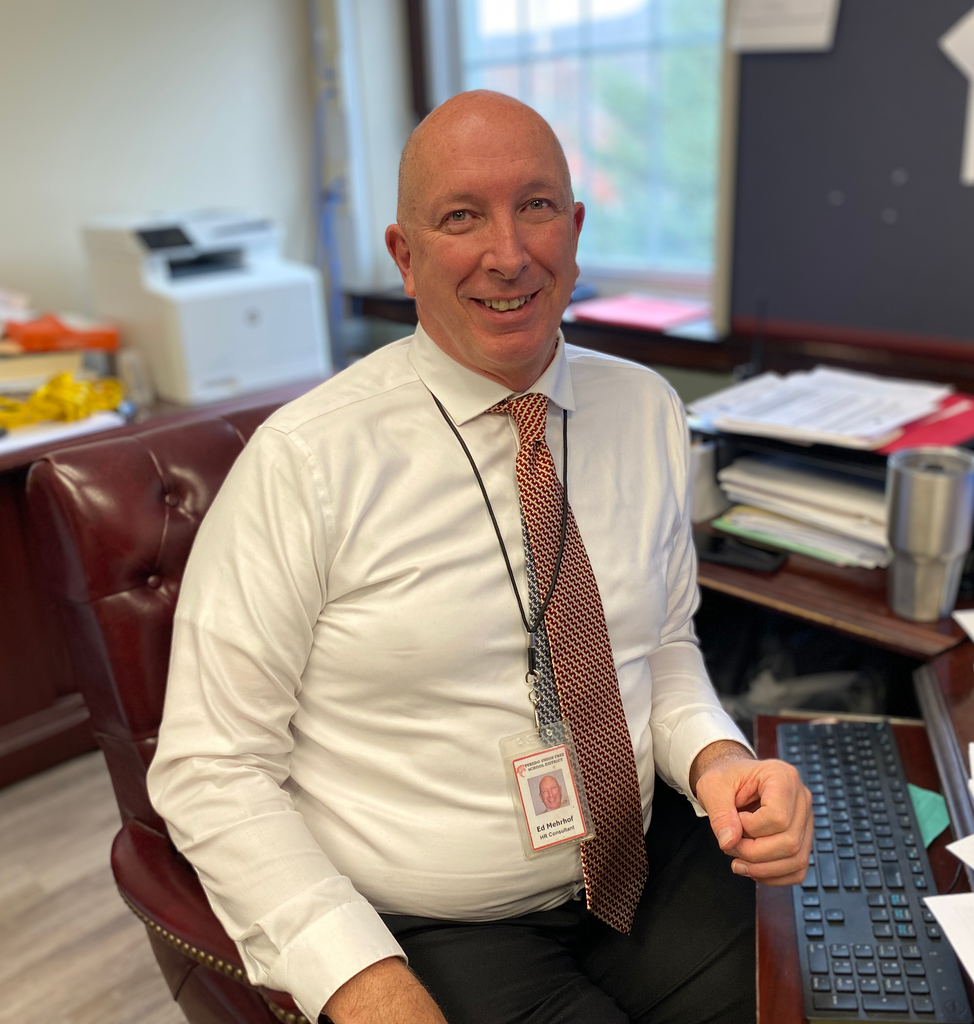 Please use the following link to view the meeting agenda for the 11/16/2022 BOE Regular Meeting:
https://5il.co/1kt9i
🧸The Tuxedo UFSD annual toy drive is under way! Every holiday season, George F. Baker High School partners with local businesses to collect new toys, games, and gift cards for those in need. After the items are collected, GFB staff, faculty and students sort the toys, bag them, and deliver them (with wrapping paper) to our local families. Donation boxes will be located at the following businesses until Friday, December 16. Jessies Bagels Tuxedo Park Library Dottie Audrey's Bakery/Kitchen The Pizza Pit Spring Street Deli North Hudson Valley Wine Cellar Town of Tuxedo Town Hall Kaufer Chiropractic Office Bentley's Deli Mike's Barber Shop Please consider donating. This wonderful community effort makes many children happy!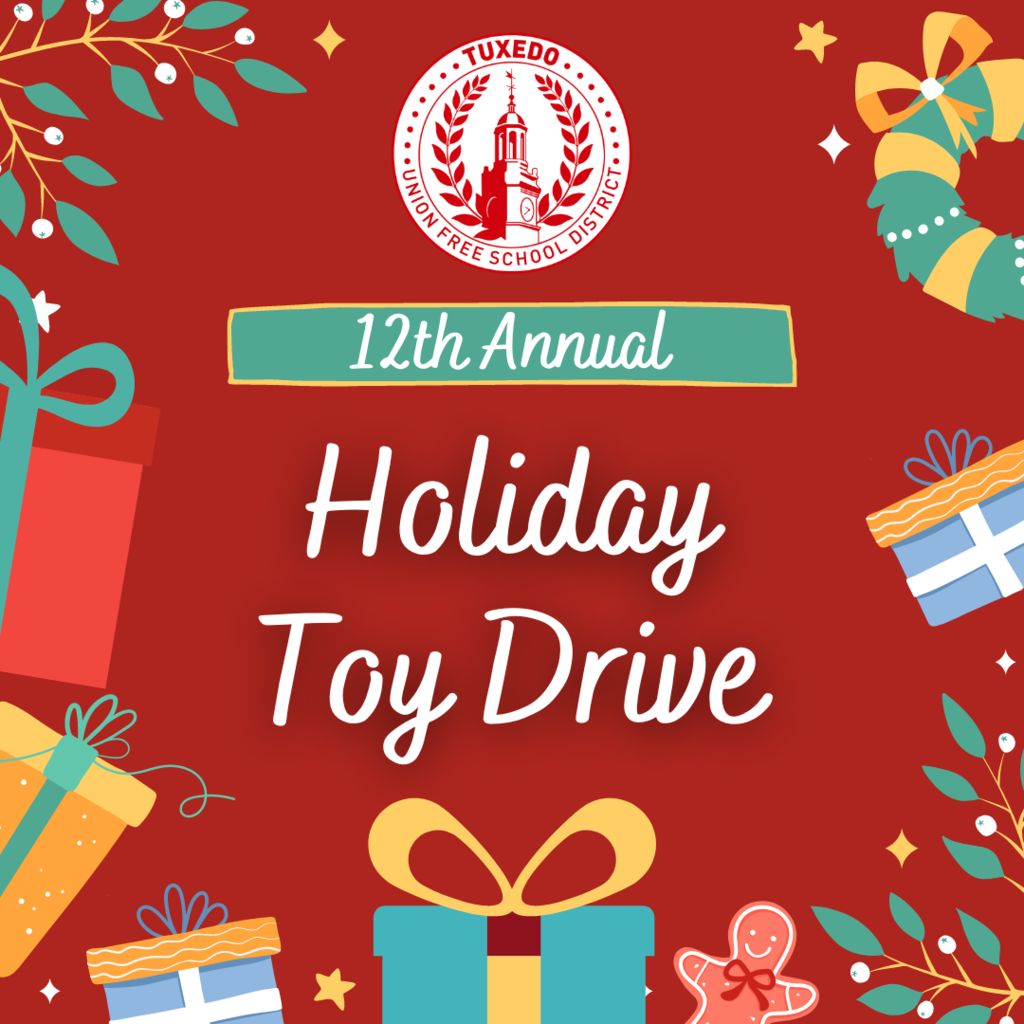 Please use the following link to see the Meeting Notice for the November 16 Board of Education Meeting:
https://5il.co/1kp1m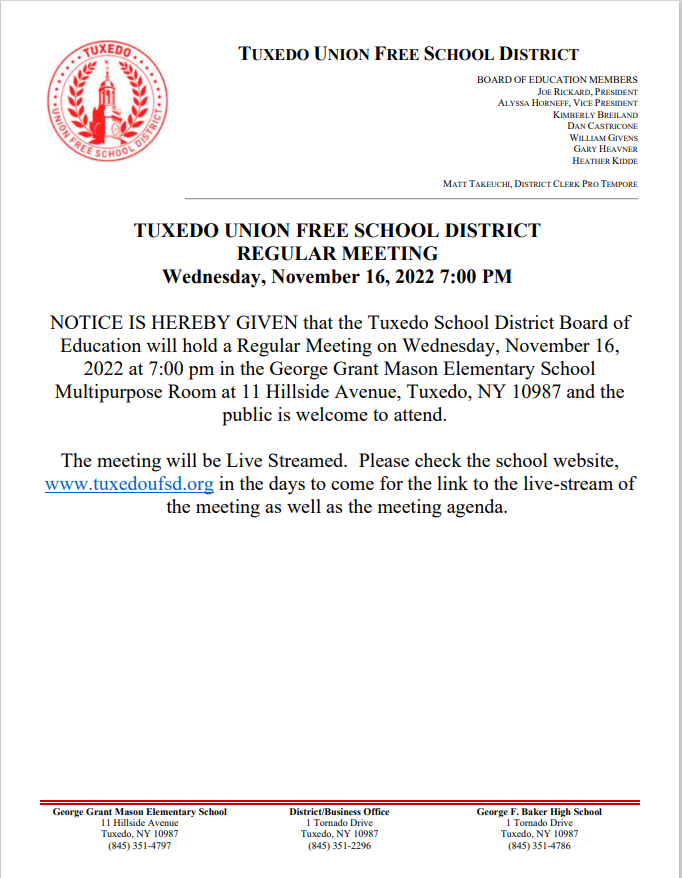 "Every user has the potential to be an abuser." George F. Baker High School Students got an important lesson on vaping and marijuana use this afternoon, led by The Alcoholism & Drug Abuse Council of Orange County (ADAC). Gathered in the GGM Multipurpose room, ADAC Prevention Counselor MaryAlice Kovatch walked the middle and high school classes through the different ENDs (Electronic Nicotine Delivery Systems) on the market and why they have become so alluring to adolescents. Whether it's because of boredom, peer pressure or an attempt to relieve stress, nearly one in four teens currently vape daily. ADAC says those numbers suggest a growing percentage of young Americans are becoming dependent on nicotine. However, the highly addictive chemical is not the only dangerous ingredient found amid the fog of vape smoke. A toxic brew of chemicals are used in END's, namely vegetable glycerin, propylene glycol and sometimes diethylene glycol, an ingredient used to make antifreeze.

 School Counselor Christine Oliva, who scheduled the talk for today's "PACE Period," said it was important for the Tuxedo UFSD teenage students to learn about the "many health concerns with vaping use." Oliva feels it is "important to educate students on the effects of e-cigarette use, as science shows that ingredients can be addictive and can harm different parts of your body." The discussion on marijuana focused on the effects the plant has on the developing teenage brain and its short term health impacts. Kovatch highlighted that the biggest age being group being targeted by cannabis marketing is 14-25 years old. 'The Alcoholism & Drug Abuse Council of Orange County' encourages teenagers in need of help to use "Text 4 Teens." ADAC's confidential text line connects teens with a counselor who can provide 24/7 counseling on things like eating disorders, drug use, anxiety, bullying or issues at home. (1-845-391-1000)
The District's test of its emergency communications is completed. Email, text and robocall test notifications were sent to emergency contacts at 2PM today. If you were not notified during the test, please contact the main office.
The Holiday Season is upon us and there only a handful of days left of the music department's annual wreath sale! Visit for
https://5il.co/1kedg
to download the order form. Forms and payment must be delivered by Monday, November 14. Checks should be payable and dropped off to Clayton Chan, Matt Takeuchi or Mary Dixon.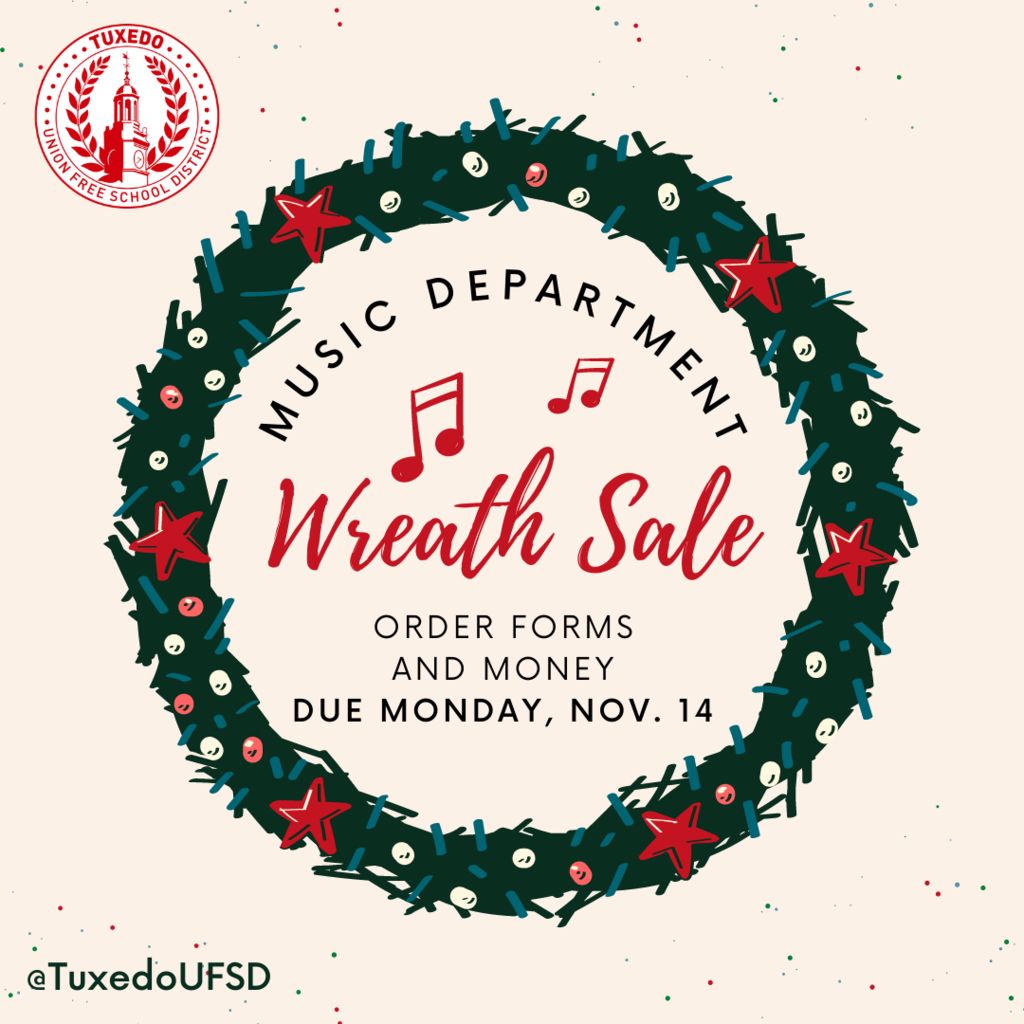 🌪🏐 Congratulations to the Tuxedo Varsity Volleyball team on an amazing season. With a record of 10-8, The Tornadoes finished the year as OCIAA Division V Champions! The team clinched their division title at the end of October to cap off an emotional "Senior Night." Along the way the Tornadoes beat several tough teams, including Chester and Burke, who are currently in the Section IX Class C Championship game. "I am so proud of the team this year, "Coach Hines said at the end of the season. "This is a tough feat to achieve, but the team showed their grit and perseverance by accomplishing it. They have been an absolute pleasure to coach and spending time with them in the gym was a joy." Hines called the team, "A group of talented, intelligent, and personable young women who are great role models and stewards of what both Tuxedo Volleyball and the Tuxedo School District represent." While Hines said the coaching staff will miss the senior players dearly, she noted how the group led this program the past few years and that "they exemplify what it means to be a Tuxedo student-athlete." #volleyball #volleyballlife #volleyballteam #tuxedoufsd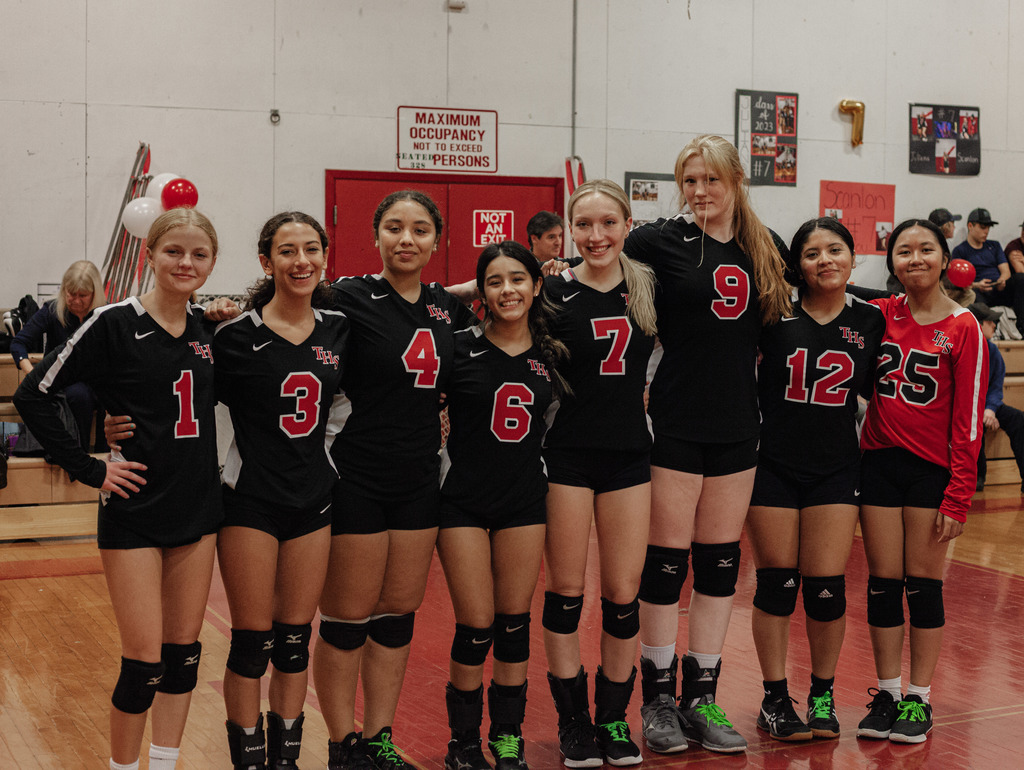 TPFD at GGM! 👨‍🚒 Tuxedo Park Fire Dept. Co. 1 member Richard Rattazzi swung by George Grant Mason Elementary this morning, in a fire engine of course, for a lesson on fire safety. 🚒 🚨Our youngest learners couldn't wait to head outside to check the truck out, but first they needed to get a briefing. The FDNY veteran shared with students several fire prevention tips and explained what to do in case of a real emergency. Mom and dad, get ready to hear from your budding safety experts, because the whole family has a role to play when it comes to being prepared. 🔥Tip: Know your address in case you need to dial 911. 🔥Tip: Plan an escape route out of your home. 🔥Tip: Sleep with your door closed to keep a fire out. 🔥Tip: Close the door behind you if there is a fire or smoke in your room. 🔥Tip: Make sure your home has two extinguishers. One in the kitchen and one near the boiler or furnace. ⏰ And finally, don't forget we "fall back" and change our clocks this weekend, the perfect time to replace the batteries in your smoke and CO2 detectors. 👨‍🚒 Rattazzi then stepped into his uniform and led everyone outside to tour the fire truck! With the truck's ladder stretched out to the roof of GGM, students lined up to learn about the many compartments in the truck and examine the apparatus that lay inside. Tuxedo's youngest citizens are strong, but they needed a little extra muscle to lift the large fire extinguisher (which, contains water not foam or powder). Already garbed in his heavy fire gear and bathed in sunlight, Rattazzi added one more layer as everyone looked on; his oxygen tanks and mask. Ratazzi said he wanted the children to see what a male or female fire fighter looks like in full gear, so they wouldn't be scared in case of a real emergency.
 🚒 And what tour of a fire truck is complete without going inside?! With a little help from Ratazzi and faculty, students got to take a seat in the company's newest truck and imagine what it is like to rush to the scene of an emergency. Thank you, Tuxedo Park Fire Dept. Co. #1 and Mr. Rattazzi! #firesafety #firesafetytips #fireengine #fireequipment #firefighter #firetruck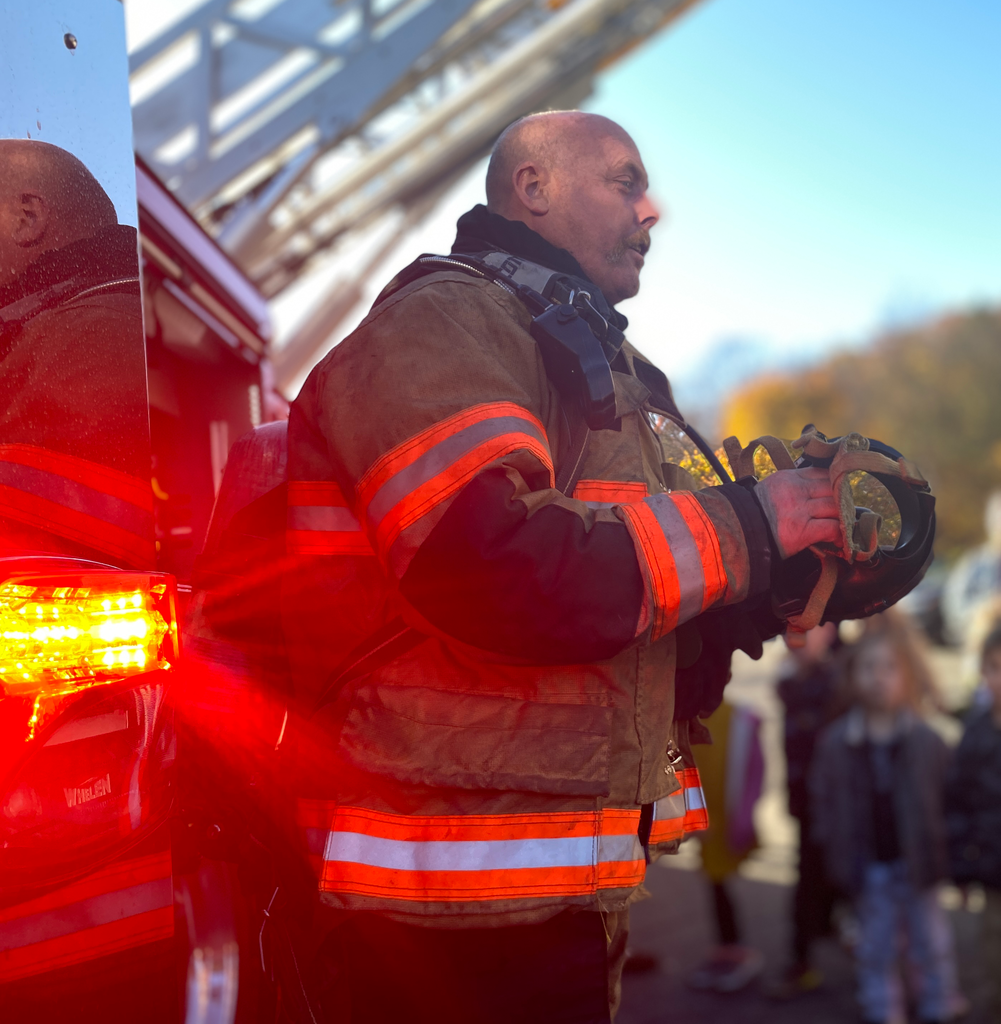 Town of Tuxedo Police Department's new Chief of Police, John Trazino visited George F. Baker High School students on Monday for this week's PACE period. At the start of his presentation, detailing how to stay safe during an emergency, Chief Trazino told those gathered in the school's auditorium that he is there for them in his new role. He reminded students they should never be afraid of contacting the police when there is an emergency. The chief walked students through the types of emergency events including "Shelter in Place," "Hold in Place," "Evacuation," "Lockouts" and "Lockdowns." The core of his message was "Run, hide or fight," which is what students should do in the case of an active shooter. Chief Trazino told students to think critically and make good decisions, "Use your common sense and rationalize what is going on in order to get away from the danger." He reminded them all, "You are the eyes and ears of the community. #schoolsafety #RunHideFight #tuxedopolice #tuxedoufsd #emergencydrill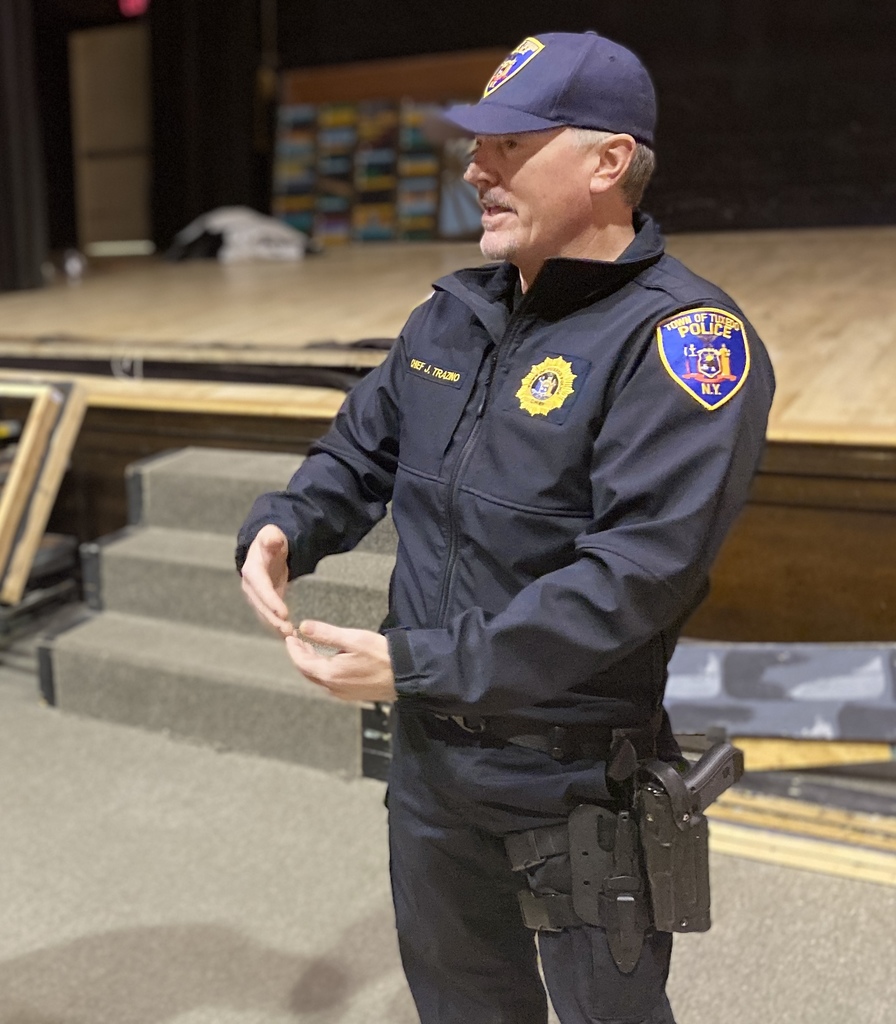 Four members of the Tuxedo Union Free School District community have been selected to receive Awards for Excellence by The Mid-Hudson School Study Council. Jo Ann Martin, Christine Oliva, Kelly Spranger and Matt Takeuchi will be honored during an awards event being held next month in Middletown, New York.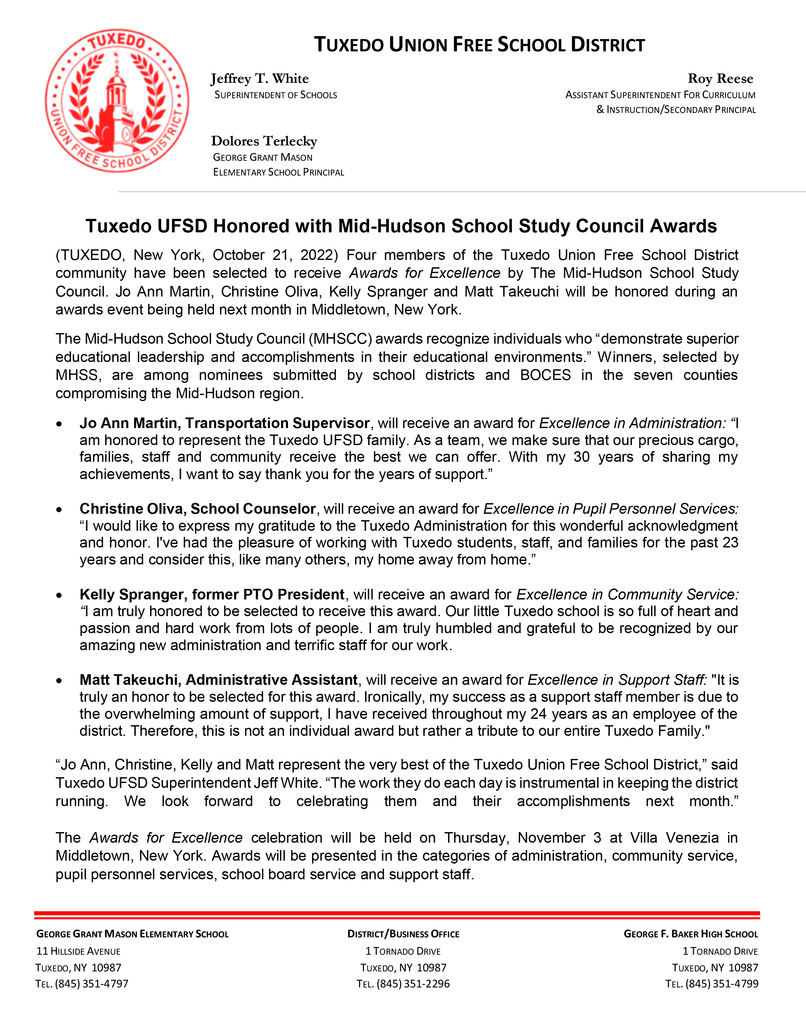 Attention George F. Baker High School Grades 9 -12! Come to the Game Night and Costume Party! When: 5-8 PM, Friday, October 28 Where: GFB Cafeteria Pizza, Refreshments & Snacks will be served. The event is free, but f you can, bring a non-perishable food item to donate. There will be prizes for the funniest, scariest and most original costumes! Any questions please contact
anne.castellanos@tuxedoschools.org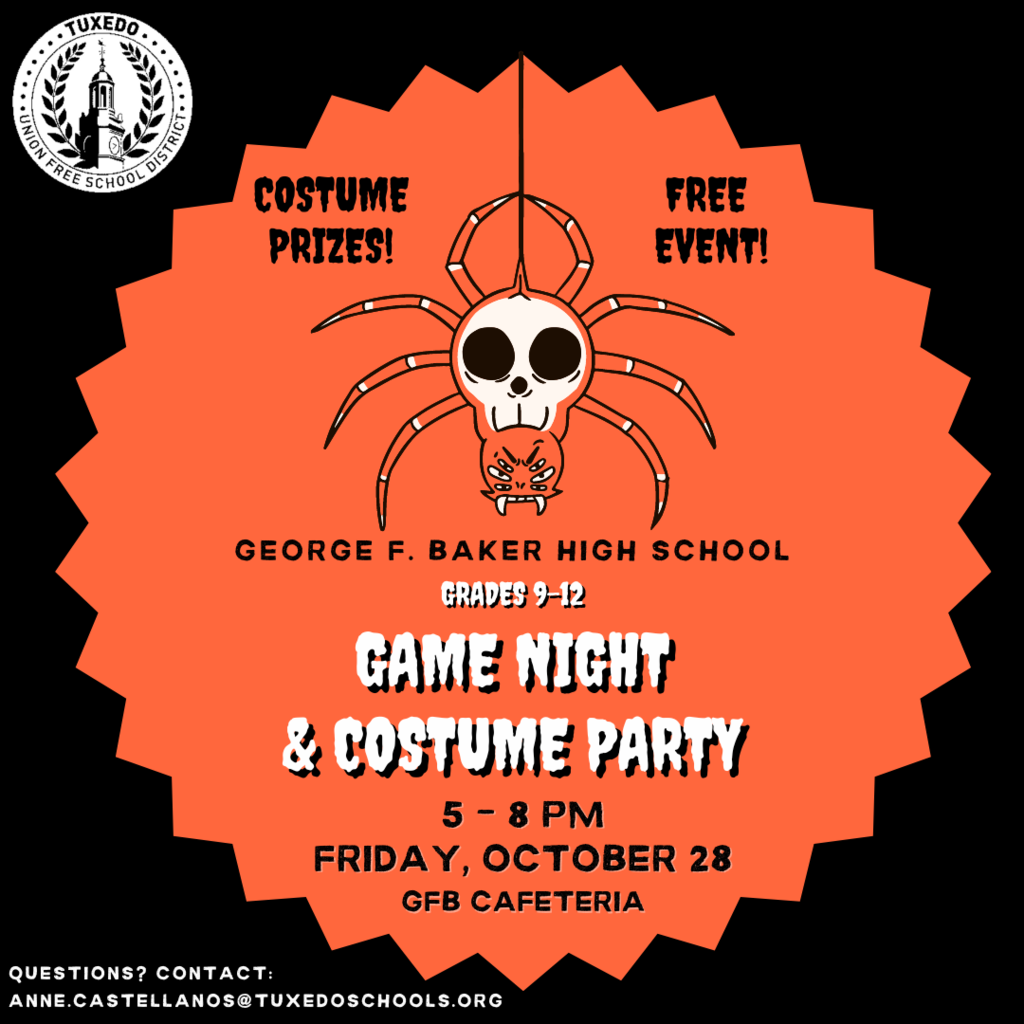 Please use the following link to access the Detailed Agenda for the BOE Regular Meeting on October 19, 2022. Please also note that the minutes from the September meeting will be forthcoming shortly in item 6.1:
https://5il.co/1jfe7