NY State Assemblyman Karl Brabenec issued the following response to the letter sent today by Tuxedo UFSD regarding TuxedoFarms and the school's need for developable land.
Reminder: There is No School for Tuxedo Union Free School District students or staff on Monday, September 26 in observance of Rosh Hashanah. Classes will resume on Tuesday, September 27.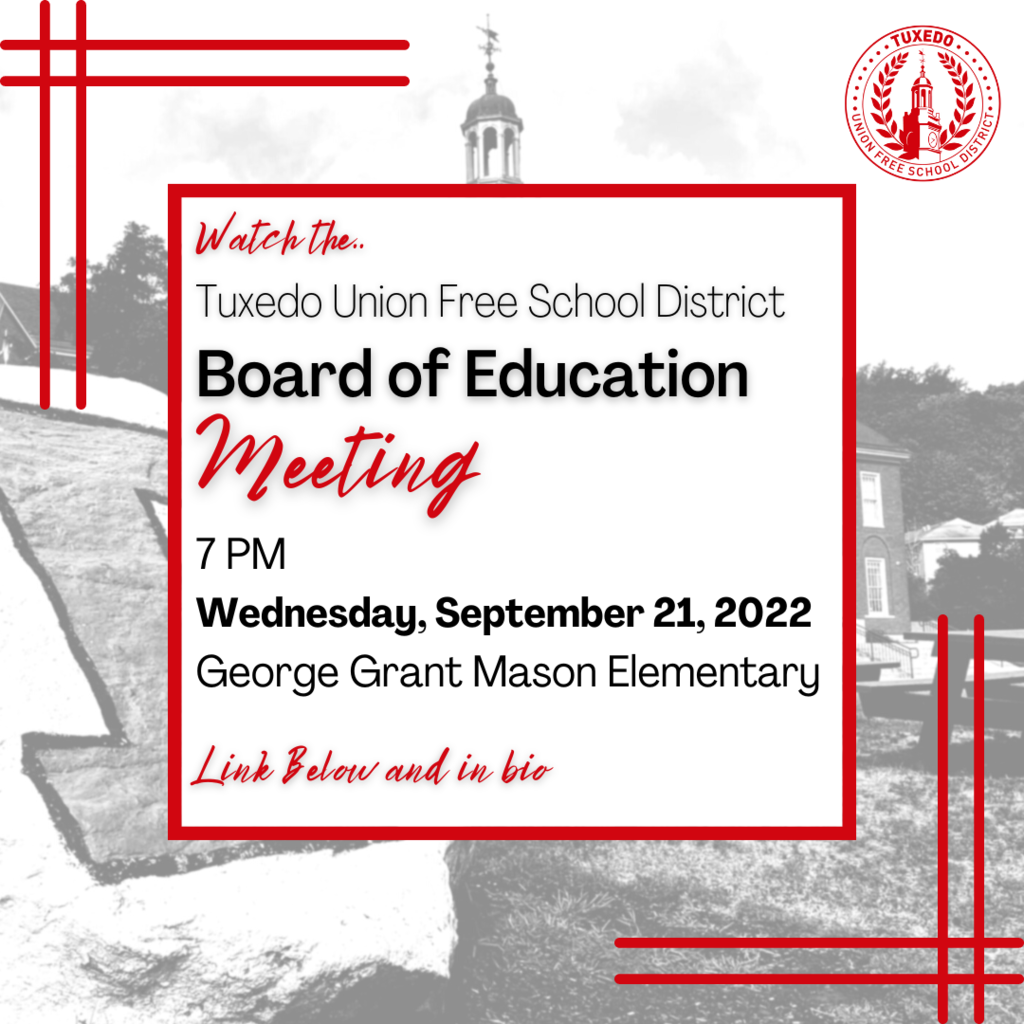 Please use the following link to view the final, detailed version of the agenda for tonight's Regular Meeting of the TUFSD Board of Education:
https://5il.co/1ib7o
Pinwheels are in full bloom on the front lawn of the #TuxedoUFSD campus. George Grant Mason Elementary students marked the United Nations' International Day of Peace with a morning ceremony featuring song, poetry and the planting of their 'Pinwheels for Peace.' Faculty and staff joined family and friends for the event led and curated by Art teacher Mr. Stankiewicz, who highlighted that this was the school's 14th gathering for the day of peace. Before a rendition of "Let There be Peace on Earth" conducted by music teacher Cailin Cienki, several students gave their definition of peace. They detailed how they find peace with flowers, a nap, quiet, helping others, being nice, being happy, playing tag, including others, or listening. As the classes spread out to plant their pinwheels in the ground, the sound of Cat Stevens' "Peace Train" filled the air, encouraging everyone in the crowd to "jump on," because "something good has begun." Then, with the pinwheels at feet forming a giant peace sign, students stood in a circle with their hands clasped together and the sun shining on their faces. A reminder for us all to give peace a chance.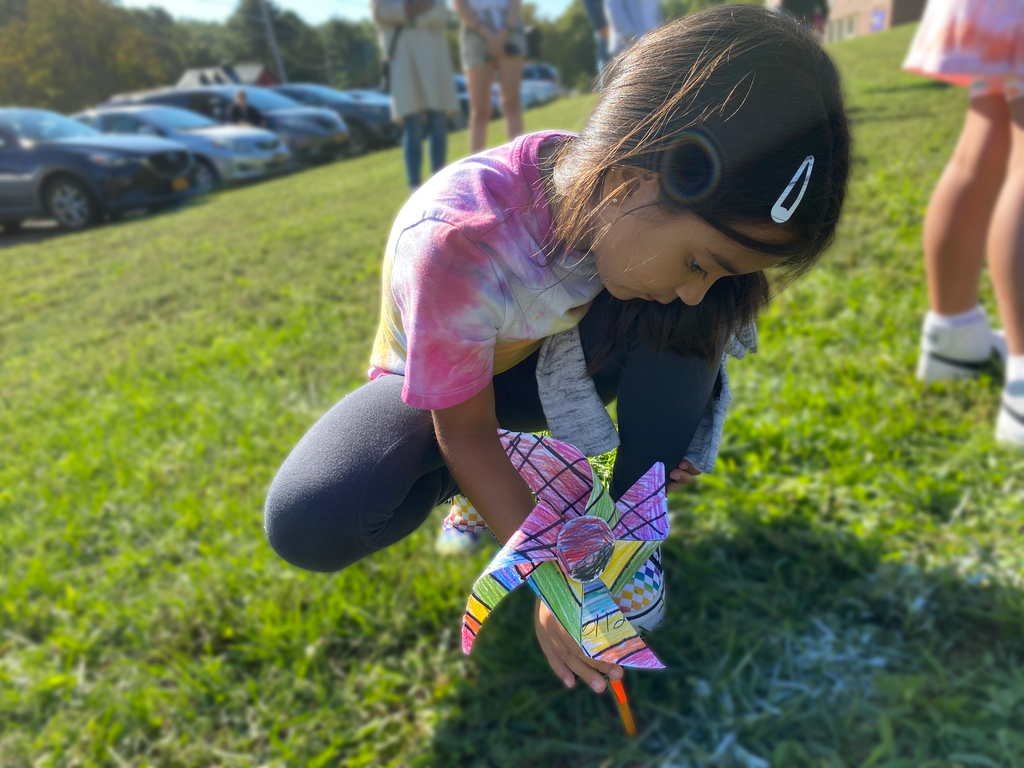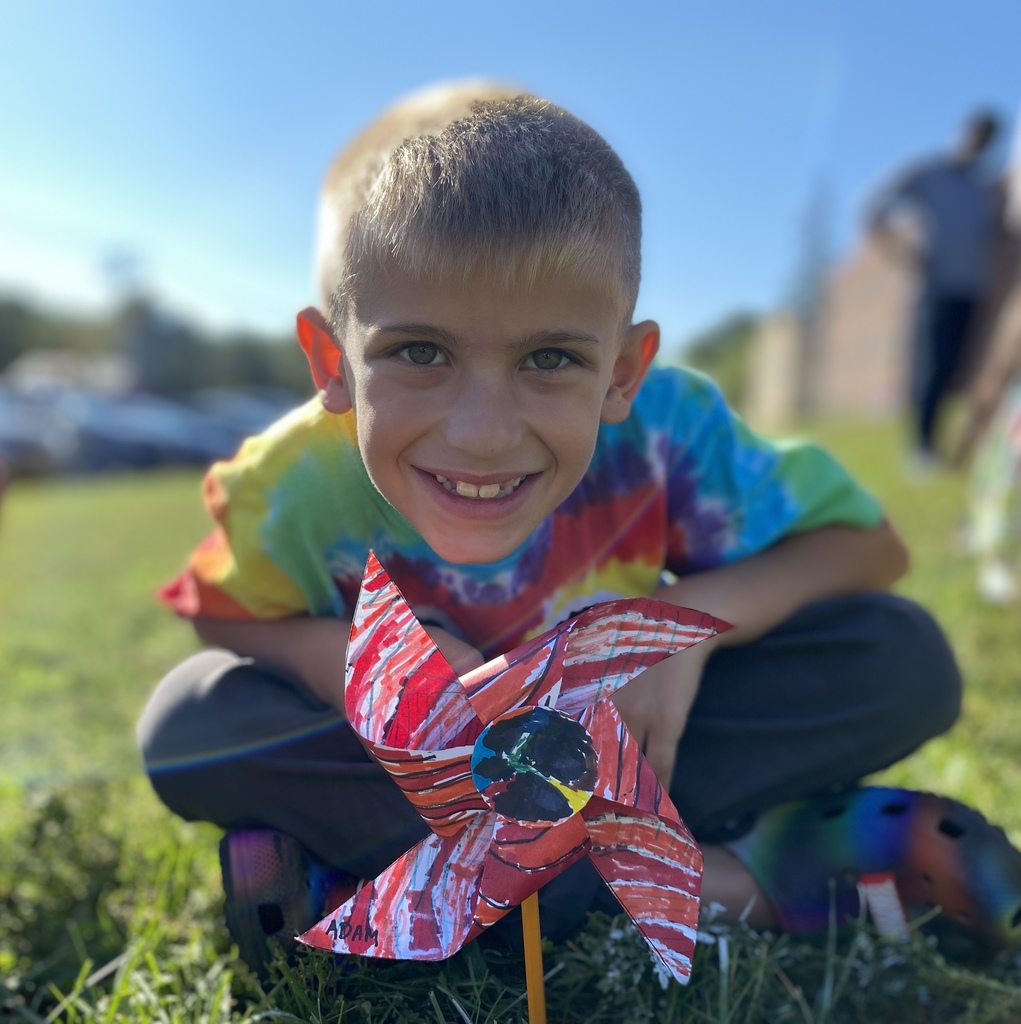 Reminder for #TuxedoUFSD High School parents! George F. Baker #backtoschool night is just one week away! Thursday, September 22, 6-8 PM.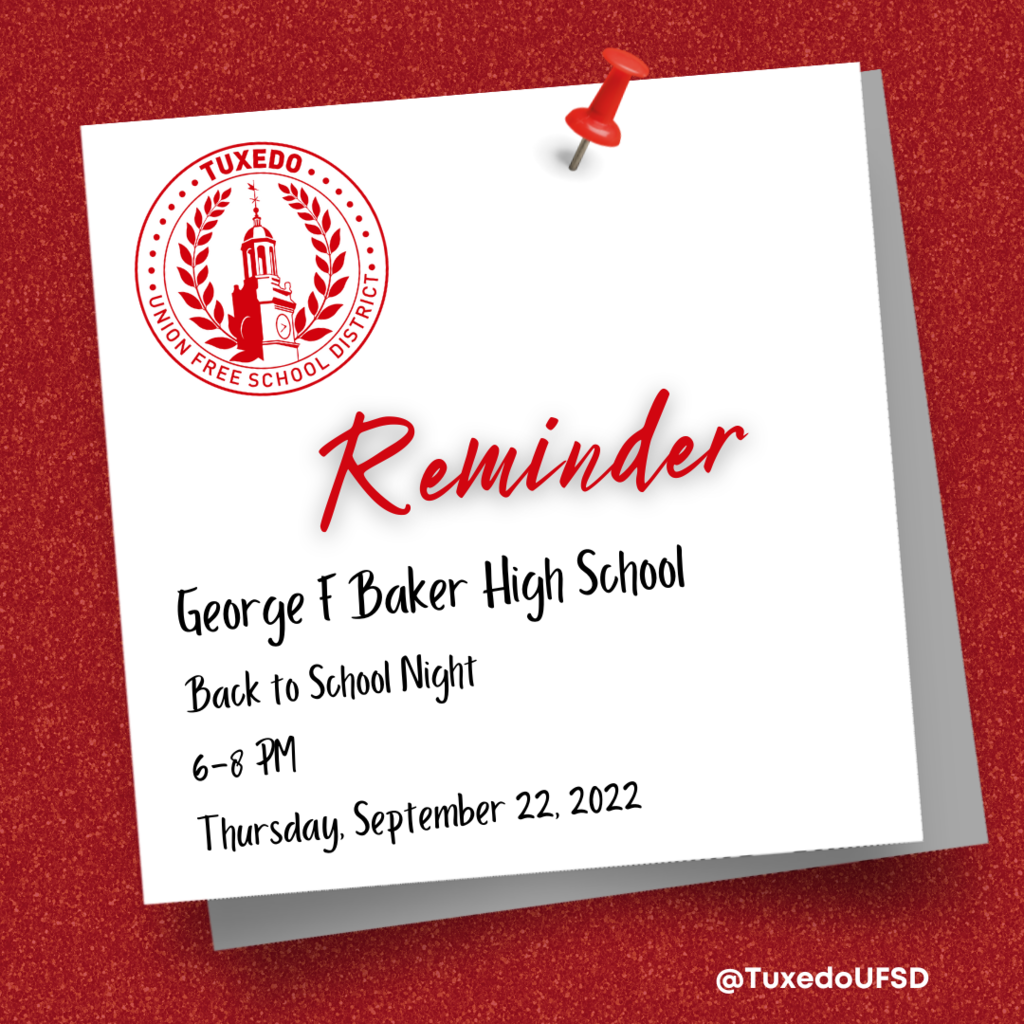 Please use the following link to access the "Simple Agenda" for the Board of Education Meeting on 9/21/2022 at 7:00 pm:
https://5il.co/1i8q2
. Please note a Detailed Agenda will be forthcoming after finalization of several items.
Congratulations to Casey Juance! The George F Baker High School 10th grader is the first recipient of "The Laundry Road Math Award!" An anonymous donor has awarded $300 to the #TuxedoUFSD student with the highest score on the 2022 Geometry Regents. The donor says they have created the new award "having been lucky enough to receive a New York State public education and having lived in a town with a street then named Laundry Road." They plan on making this a yearly honor to inspire math students to strive to do their best. And if a student scores a 100, the donor plans on doubling the prize! #geometry #Regents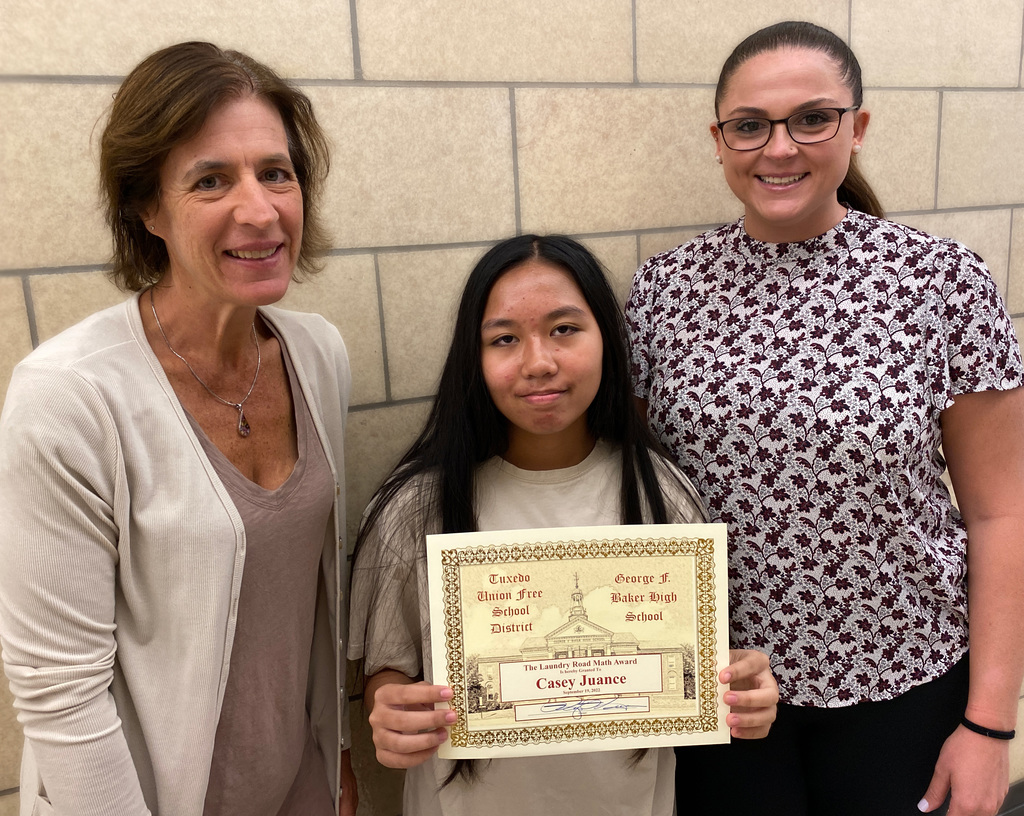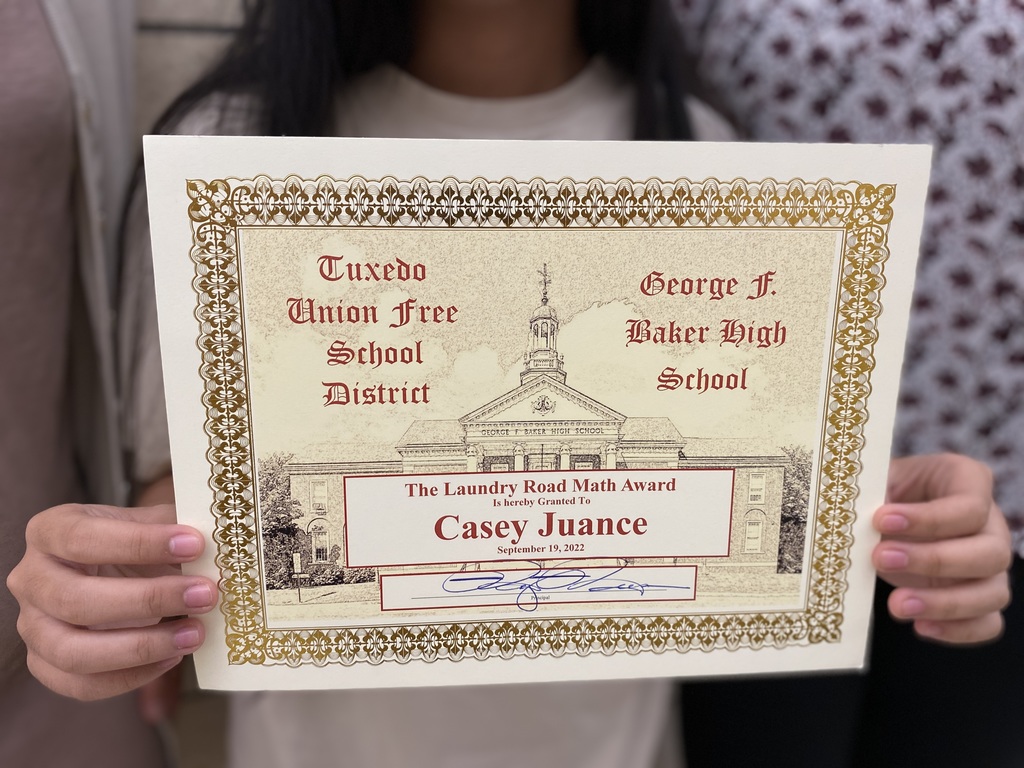 🤖 Let the good times roll with #STEM! The George Grant Mason Elementary fourth grade class had a ball learning about block coding this morning, thanks to the @sphero miniature rolling robot. Using an app, students worked in teams to roll their bot around cones and desks and straight into bowling pins and classmates' feet. Ms. Klimowich explained how block codes can be created to change the speed and color of each Sphero bot. One thing coding is not needed for - naming a robot. That is best left to the imagination of a fourth grader. R2-D2? Nope. BB-8? Nope. Jimmy, Timmy, Sarah and Stephanie were just some of the names students came up with for their palm sized bots. So did the class have a ball? You bet! "Awesome Sauce," "Crazy," "Amazing," and "Super Fun" were the rave reviews thrown Ms. Klimowich's way. Students did acknowledge it got hard when their Sphero robots got stuck in a tight space or needed to be recalibrated. But they learned to roll with it. Yep, the 2022-2023 #tuxedoufsd school year is… on a roll. 🎳 #stemeducation #spehro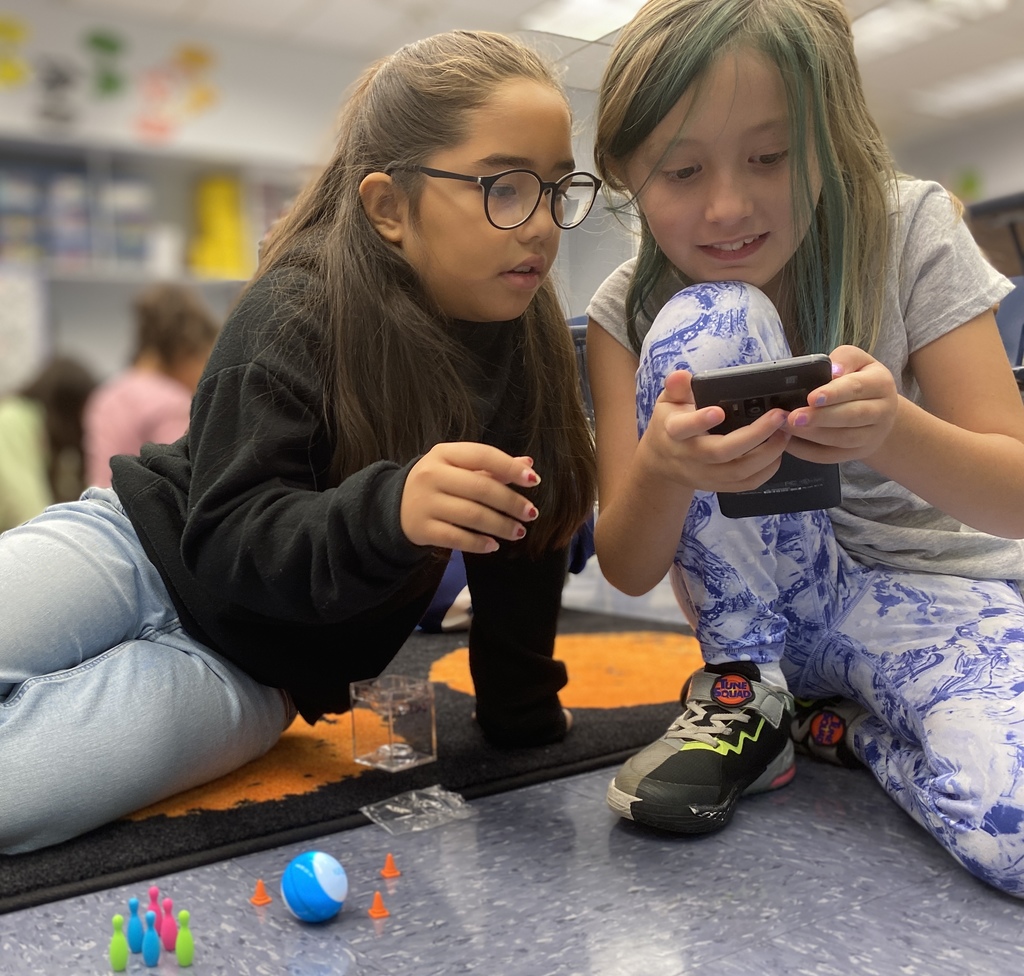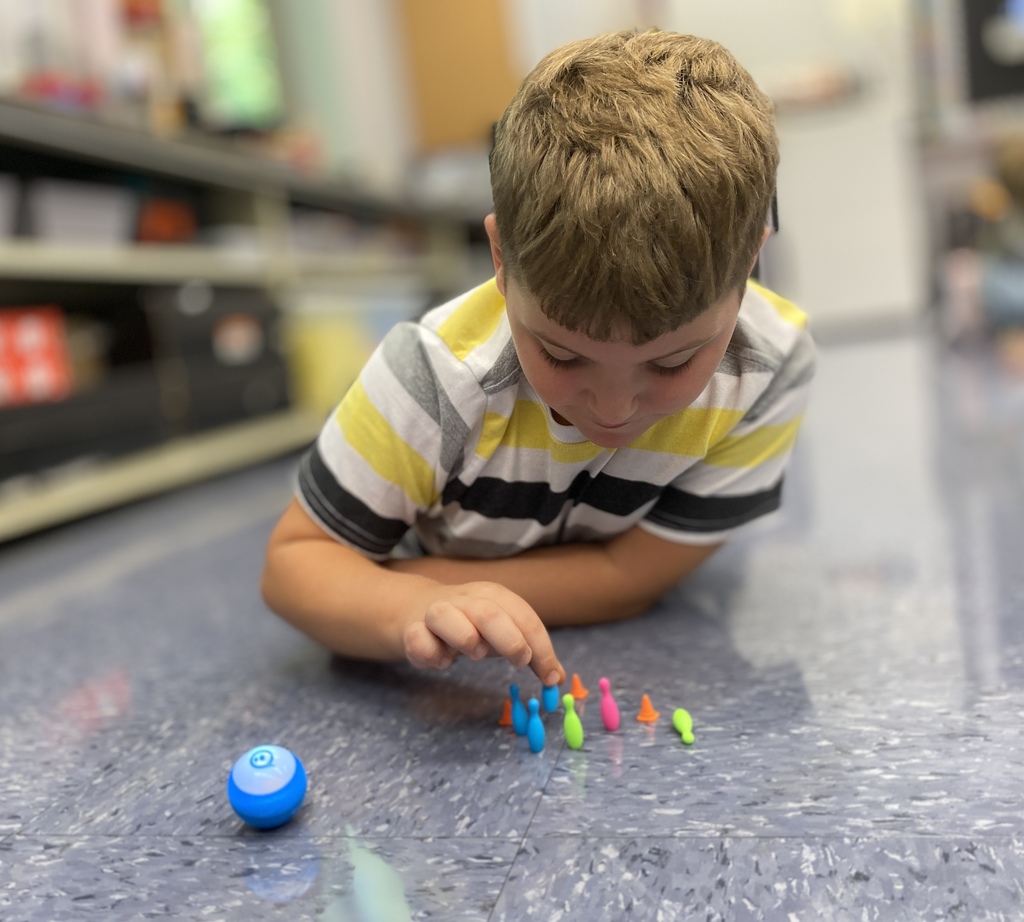 Please use the following link to view the announcement for the next Regular Meeting of the Tuxedo Union Free School District Board of Education on September 21, 2022:
https://5il.co/1i17b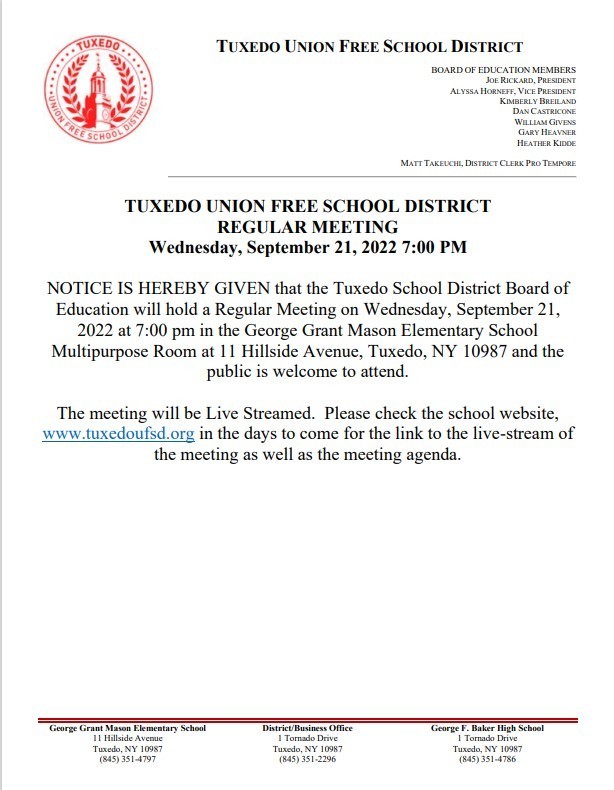 K-5 Parents, come join us for our 'International Day of Peace' celebration on Wednesday, September 21. Since 1982, the United Nations' International Day of Peace has been celebrated by individuals, organizations, and nations as a way to create practical acts of peace on a shared date. George Grant Mason Elementary students will commemorate the day with a ceremony featuring signing, student speakers, and a 'Pinwheels for Peace 'art instillation. It is the school's 14th year marking the date. Details: George F. Baker High School Front Lawn Wednesday, September 21st, 2022 9:00 AM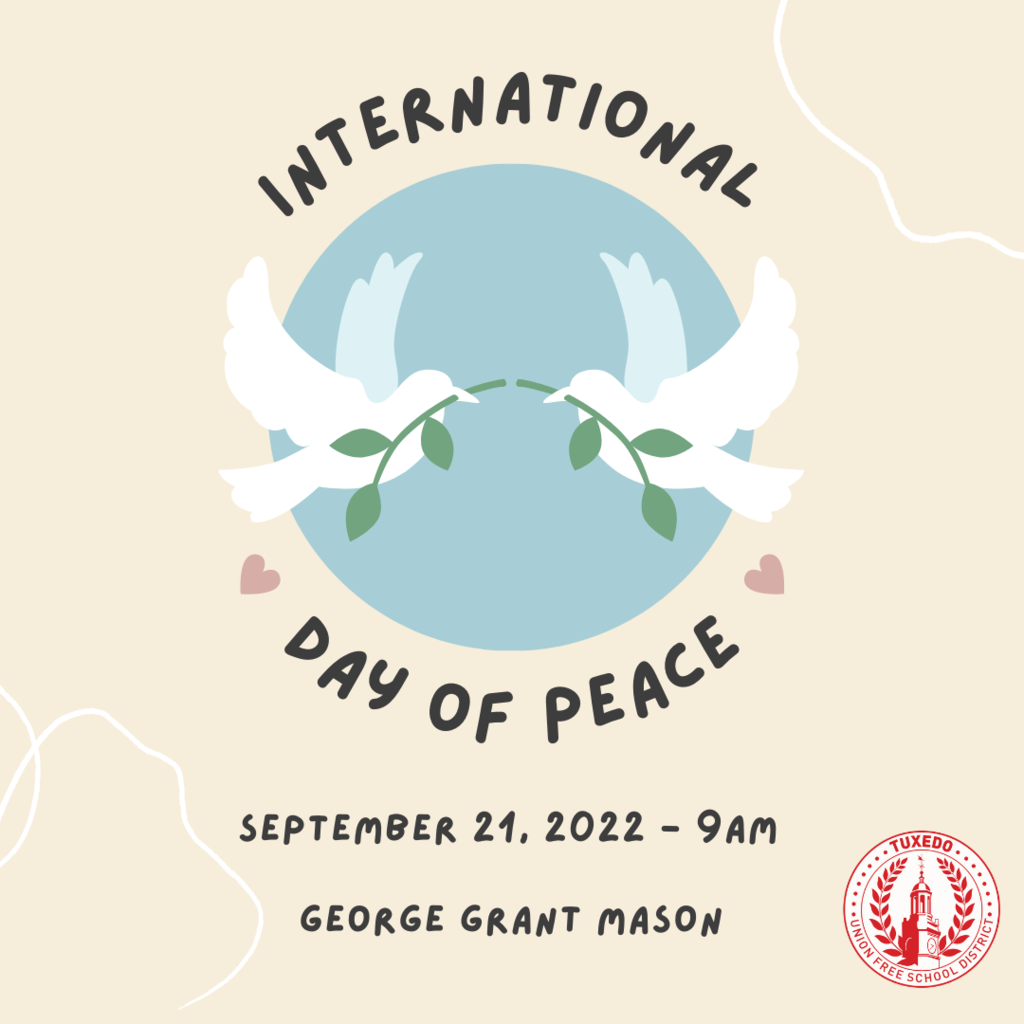 #TuxedoUFSD is celebrating "Arts in Education Week." The national program, which kicked off Sunday, is designed to recognize the "transformative power of the arts in education" and to encourage elected officials and school leaders to support equitable access to the arts. Here at the district, our art and music teachers use every class to connect to their students through the arts.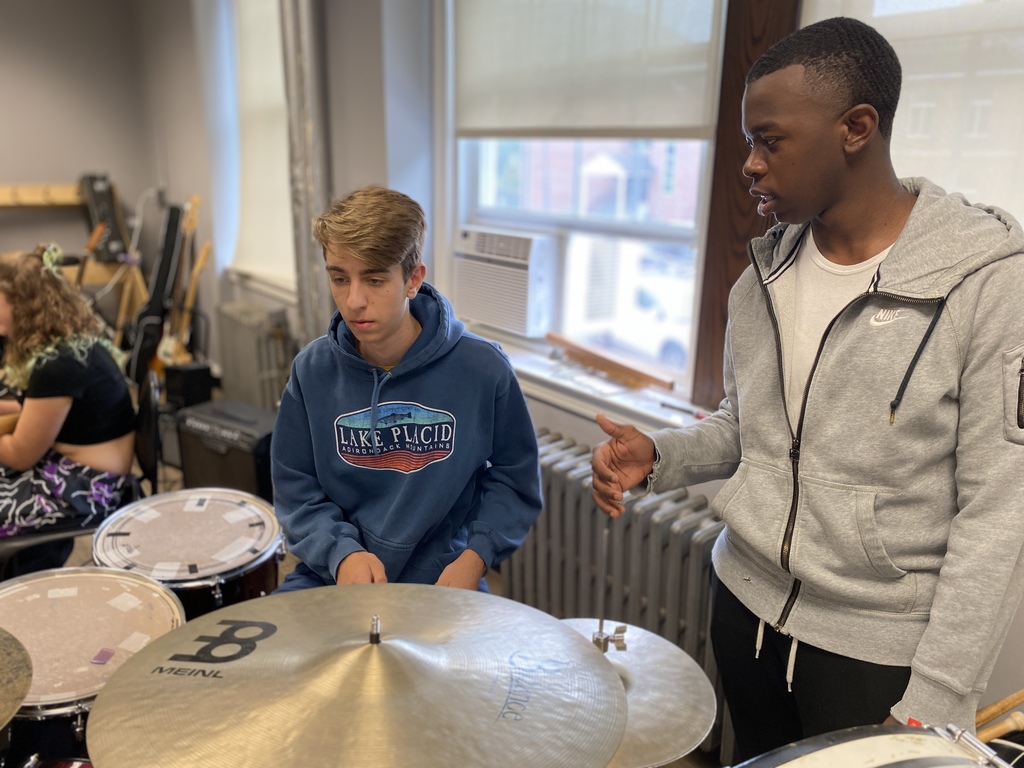 🥄🍧Talk about an ice breaker! 🥄🍧 Monday afternoon, George F Baker High School students were treated to an Italian ice 🇮🇹 🧊 during the first PACE event of the year. Every Monday, students in Grades 7-12 keep PACE with the community through 'Presentations, Activities, Collaborations and Events,' which allow them to interact and stay informed. PACE aims to enhance educational and social interactions in the school, community and society. The visit from The Ice Mother & Sons truck gave GFB students (Grades 6-12) and staff the perfect opportunity to "stop, collaborate and listen." 😉 Other PACE events planned for this year include Honor Society events, Drama Productions, STEM Challenges, Guest Speakers, Academic Competitions, Social Activities, Local History Presentations, and Debates.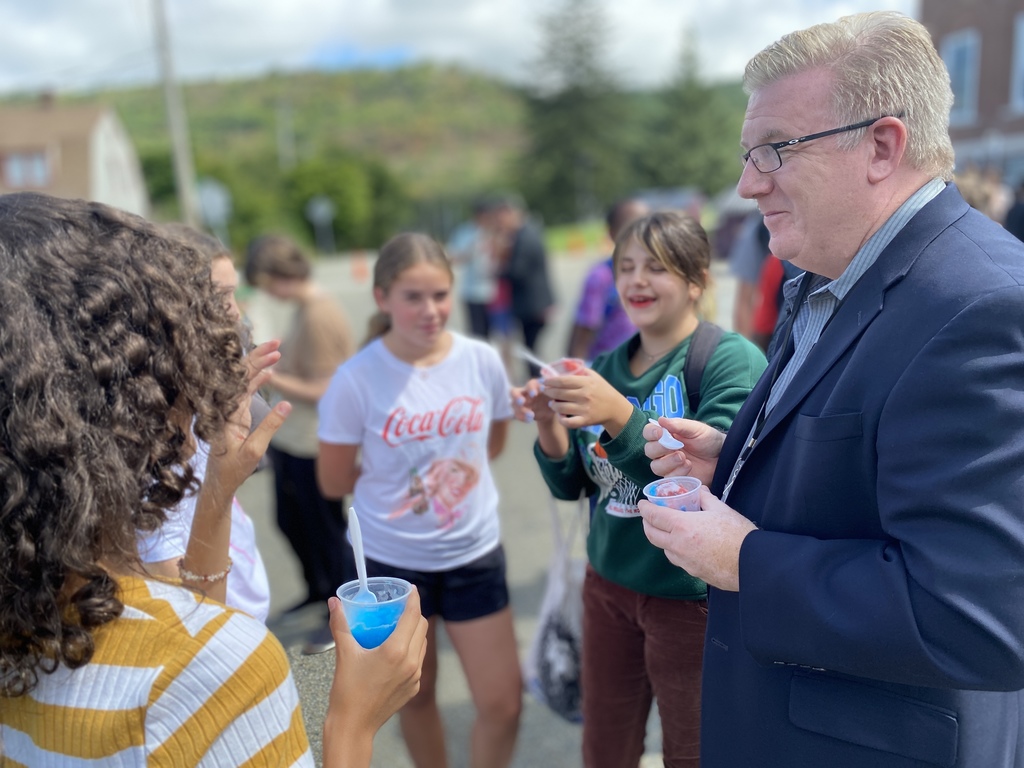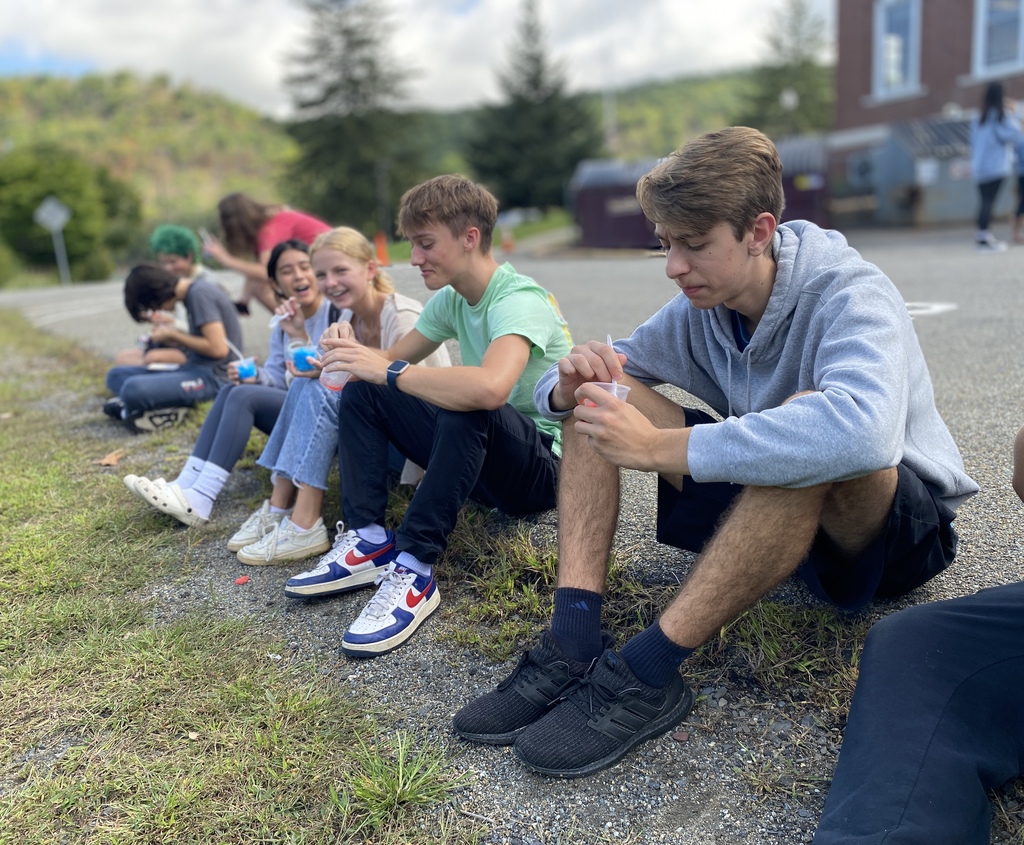 🚧 The work on George F. Baker High School continues! 🚧 New steps are being constructed at the main entrance of the building. Parents, please note that for student pick-up, you may still use Tornado Drive 🌪 but proceed with caution around the coned off construction area. #TuxedoUFSD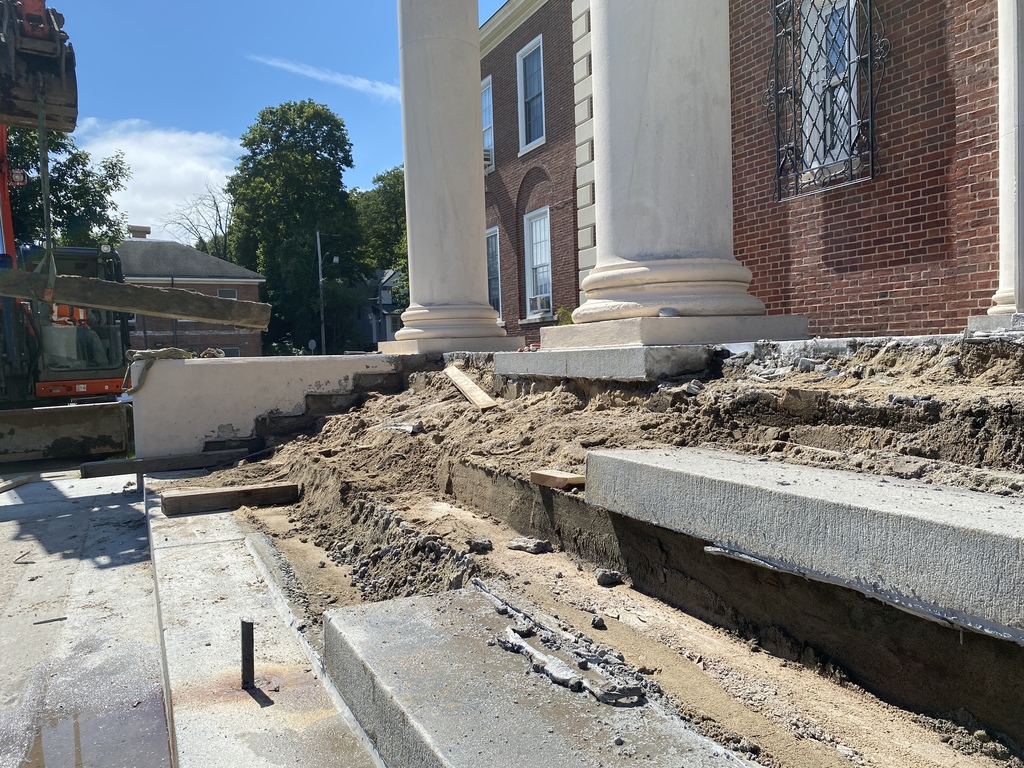 September 12, 2022 Dear Parents, Please let me introduce myself. I'm the new chairperson and school psychologist for Tuxedo USFD. I'm enjoying meeting all of the students and staff members and also look forward to meeting each of you. I bring with me much experience in the field, including the last 17 years in Nyack. While there, I earned the trust of my colleagues and had an excellent relationship with the vast majority of parents. This is because we share the same goal: helping the students to be successful. Having children of my own, I understand how it takes a village to raise them. Well, Tuxedo seems like a terrific village. If you see me around, such as at the PTO carnival or a volleyball game, please stop by and say hello. Sincerely, Kenneth Poka CSE/CPSE Chairperson, School Psychologist 1 Tornado Drive Tuxedo Park, NY 10987 845-351-4786 x.2011
Kenneth.poka@tuxedoschools.org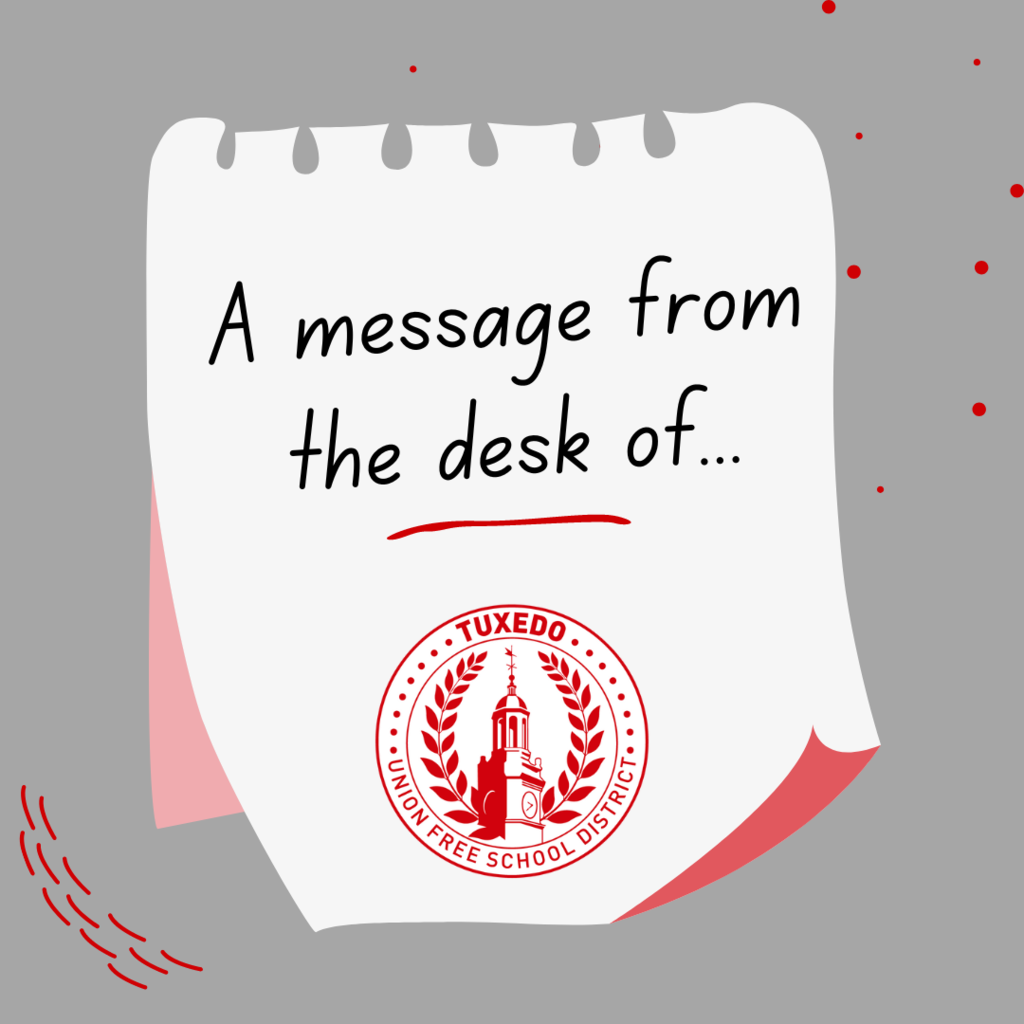 You are walking down a school hallway and see a volunteer struggling to hang something on a hallway bulletin board, what do you do? George F. Baker 11th grader Tyler Grant stopped and helped. That random act earned him the first 'Act of Kindness Award' for the 2022-2023 school year. Principal Roy Reese started the award at the High School last year as a way to encourage students to #bekind and look out for one another. Great job Tyler! #tuxedoufsd #kindness #backtoschool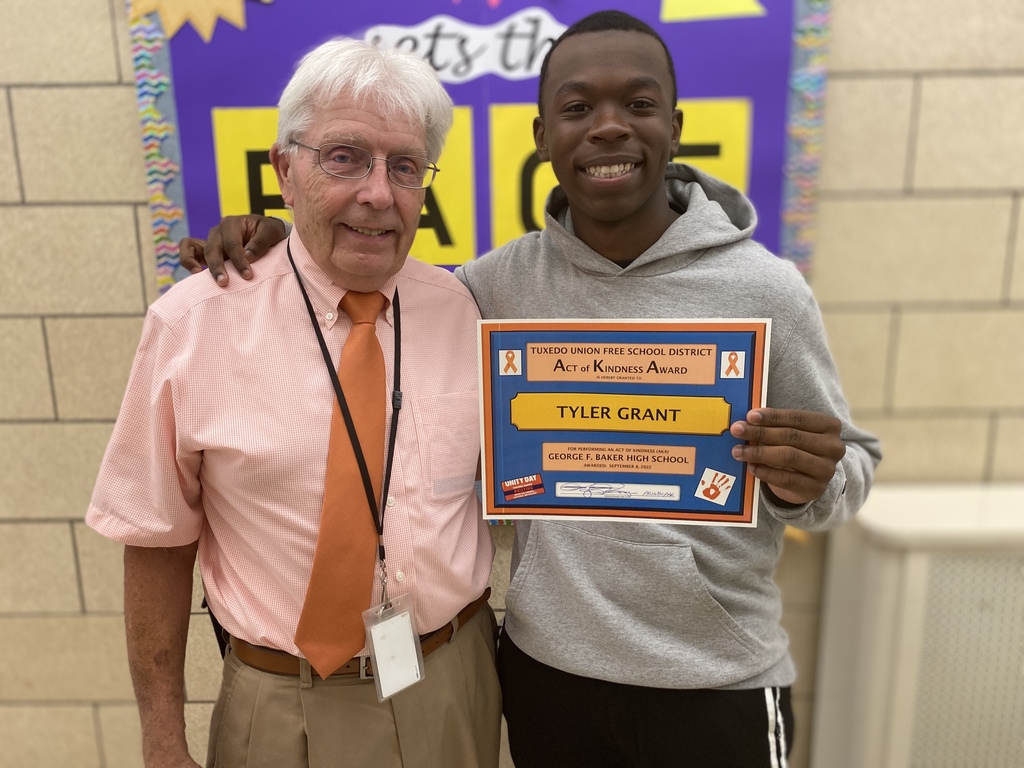 Tuxedo Union Free School District Students Awarded with Academic Honors from College Board National Recognition Programs George F. Baker High School students excelled in College Board assessments and schoolwork to earn these awards, which colleges use to identify academically competitive underrepresented students Tuxedo, New York – George F. Baker High School students have earned academic honors from the College Board National Recognition Programs. These National Recognition Programs grant underrepresented students with academic honors that can be included on college and scholarship applications and connect students with universities across the country, helping them meaningfully connect to colleges and stand out during the admissions process. Colleges and scholarship programs identify students awarded National African American, Hispanic, Indigenous and/or Rural/Small Town Recognition through College Board's Student Search Service. Seniors Grace Donnelly, Mario Ginis, Parker Givens and Chima Oparaji earned the National Rural and Small Town Award. Oparaji was also honored with the National African American Recognition Award. "We're thrilled that four of our George F. Baker High School students have earned this recognition from the College Board. Grace, Mario, Parker and Chima are shining examples of what the Tuxedo Union Free School District has to offer," said District Superintendent Jeffrey White. "The entire school community looks forward to seeing what the future holds for these highly talented students." "One of the things I like most about being a High School Principal is that I can share in the successes of our students," said George F. Baker High School Principal Roy Reese. "Case in point, I had the honor and privilege to present to these four seniors with their outstanding academic achievement." Students who may be eligible have a GPA of 3.5 or higher and have excelled on the PSAT/NMSQT or PSAT 10, or earned a score of 3 or higher on two or more AP Exams; and are African American or Black, Hispanic American or Latinx, Indigenous, and/or attend school in a rural area or small town. Eligible students will be invited to apply during their sophomore or junior year and will be awarded at the beginning of the next school year. Students will receive their awards in time to include them on their college and scholarship applications. "We want to honor the hard work of these students through the College Board National Recognition Programs. This program creates a way for colleges and scholarship programs to connect directly with underrepresented students who they are hoping to reach," said Tarlin Ray, College Board senior vice president of BigFuture. "We hope the award winners and their families celebrate this prestigious honor and it helps them plan for their big future." **** About Tuxedo Union Free School District: The Tuxedo Union Free School District mission is to engage students in the pursuit of knowledge for academic success, productive citizenship, and the development of personal potential in our diverse and fast changing world. About George F. Baker High School: George. F. Baker High School serves students in grades 6-12 from the Town of Tuxedo as well as tuition students from local area school districts. The administration and faculty take great pride in the friendly and supportive atmosphere of the school and the diverse programs that meet various needs of its student body while capitalizing on our small size to provide an individualized approach in a comprehensive school setting.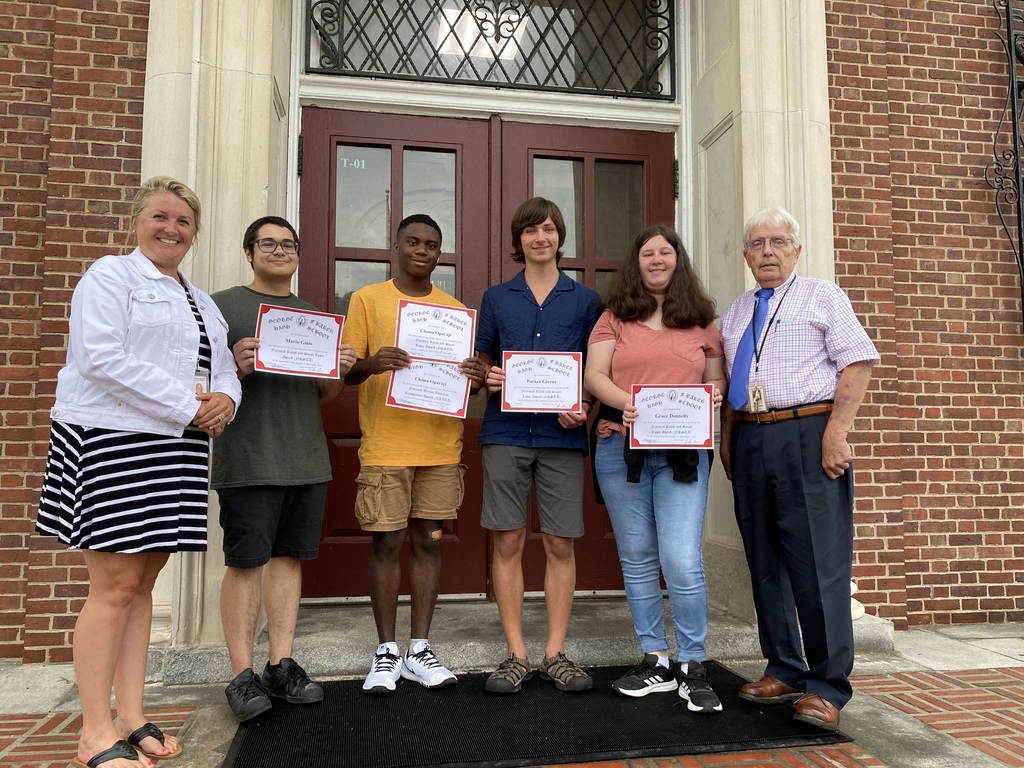 Here is the September Lunch Menu!