Dear GFB Newsletter
Check out the happenings and highlights of George F. Baker High School by picking up one of our monthly newsletters. Click on the link below to check out the latest edition:
¿Lo quieres en español? Haga clic aquí.
New Spring 2021 Extra-Curricular Student Opportunities
Learn more about our new opportunities for students. Feel free to contact the advisor with any questions you have.
The Chrome Squad with Mr. Margotta
Robotics Club with Ms. Klimowich & Mr. Margotta
Math Club with Mr. Sullivan
Mock Trial with Mr. Fitzsimmons
Journalism & Newspaper with Ms. Park
History, Philosophy & Current Events with Ms. Jones & Mr. Fitzsimmons
Spring Musical Costume Design with Ms. Castellanos
Environmental Club with Mr. Roessel
Running Club (Grades 5 & 6) with Mr. Landro
Soccer Club (Grades 5 & 6) with Mr. Brunner
Interscholastic Spring Season begins April 19th. Coaches will be contacting students and families about sign ups for:
Visit the Athletics page and see the Athletic Safety Plan for more information on 2021 interscholastic sports at Tuxedo.
Dear GFB Newsletter Archive
March 2021 GFB Newsletter ¿Lo quieres en español? Haga clic aquí.
WELCOME TO
GEORGE F. BAKER HIGH SCHOOL
Serving Grades 6-12
Roy Reese, Asst Superintendent and Secondary Principal
rreese@tuxedoufsd.org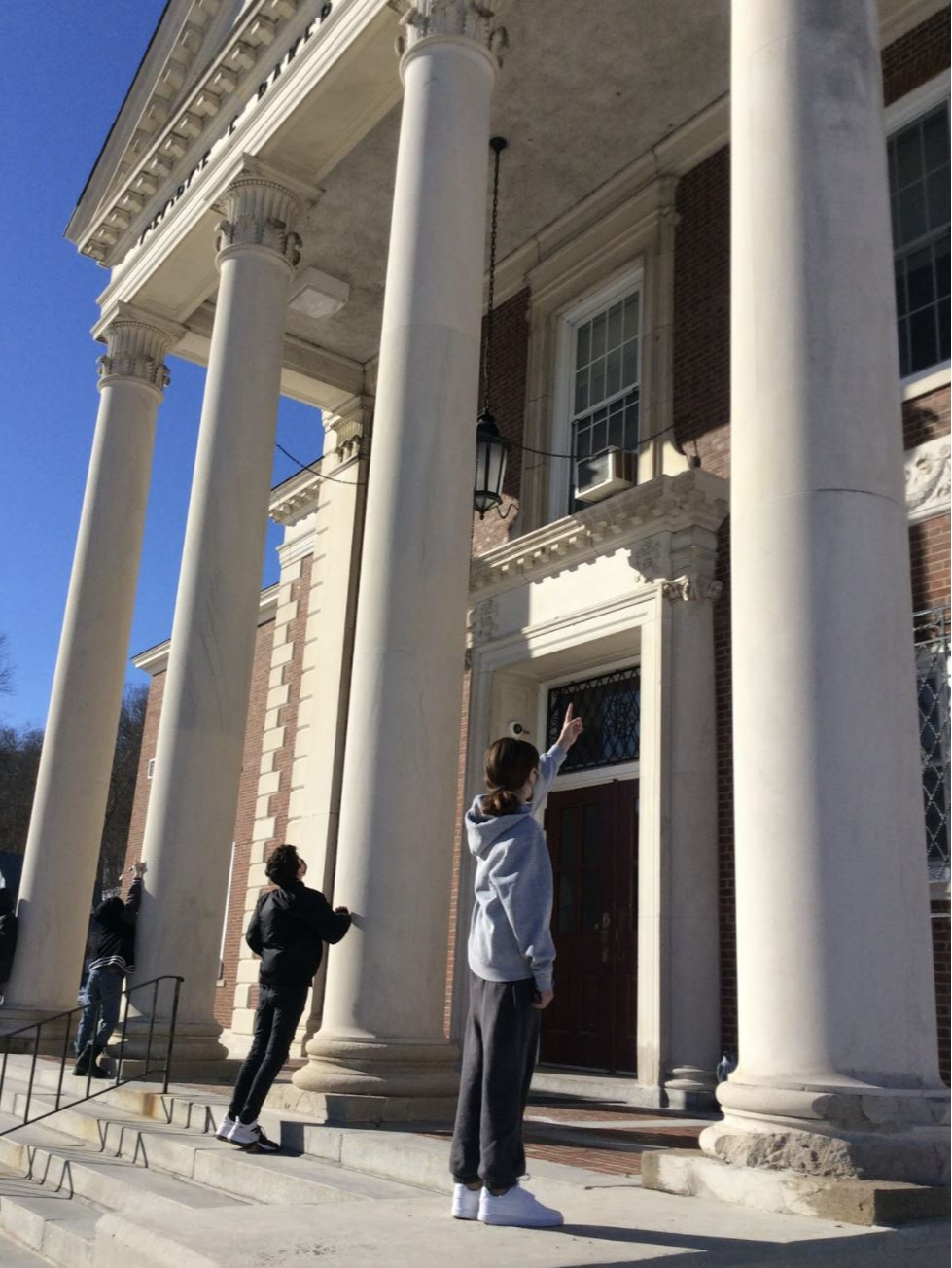 (Above) 6th grade students study the art & architecture of the historic George F. Baker High School building for a unit in Social Studies.
Student Life:
Departments of Study:
Arts & Humanities:
Science, Technology, Engineering & Math:
Digital Literacy & 21st Century Skills:
Physical Education