Daily Announcements 1/27/20
Ms. Klimowich's December STEM Newsletter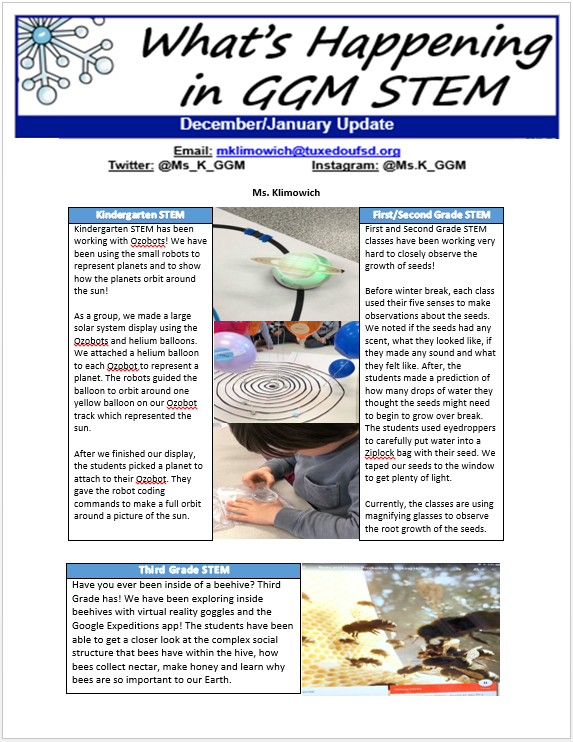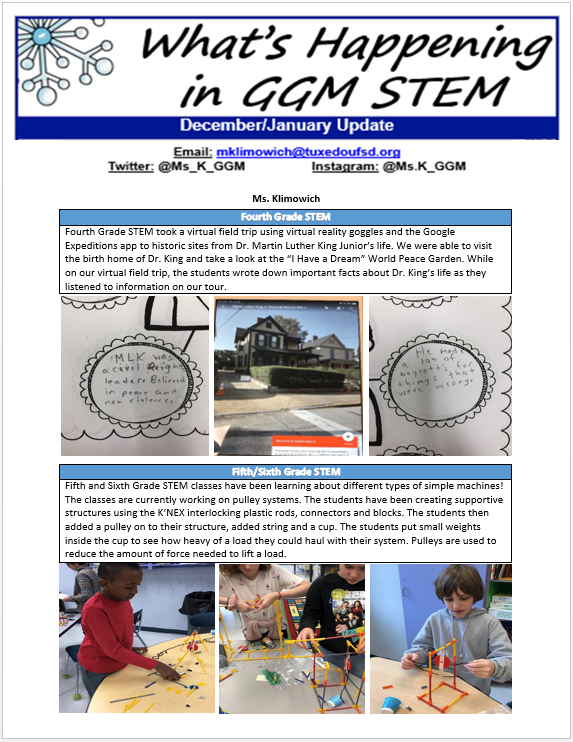 Daily Announcements 1/24/2020
Daily Announcements 1/23/2020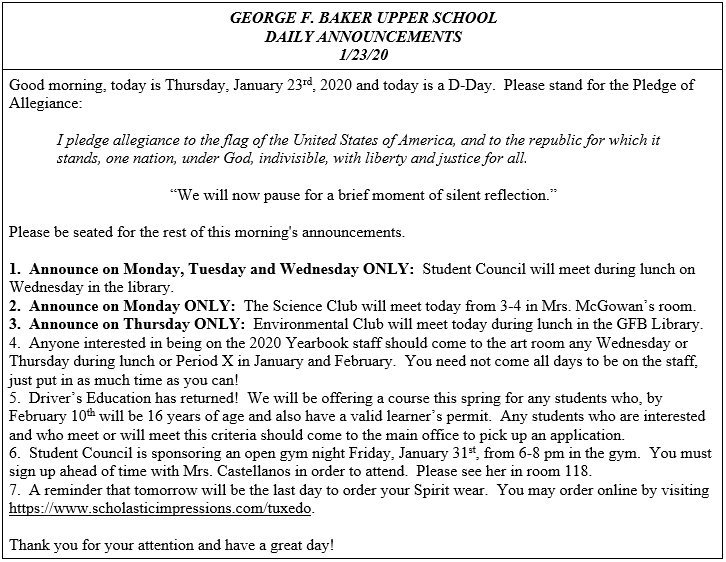 Daily Announcements 1/22/2020
The NHS & NJHS collected 356 hats, gloves and scarves for People to People, an organization which assists local families and veterans. The Honor Societies do 5 community service drives a year. The next, a pet supply drive for the Middletown and Goshen Humane Societies, has begun.
Save the Date: Market Night
Daily Announcements 1/21/2020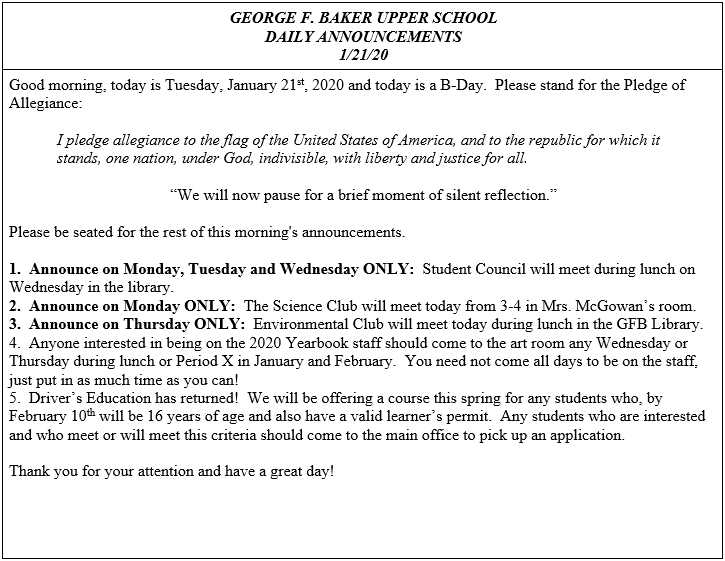 Daily Announcements 1/17/2020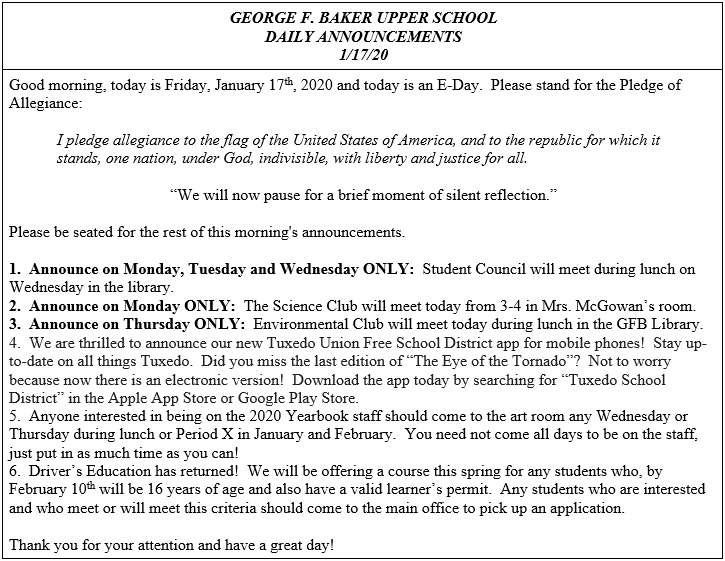 Daily Announcements 1/16/2020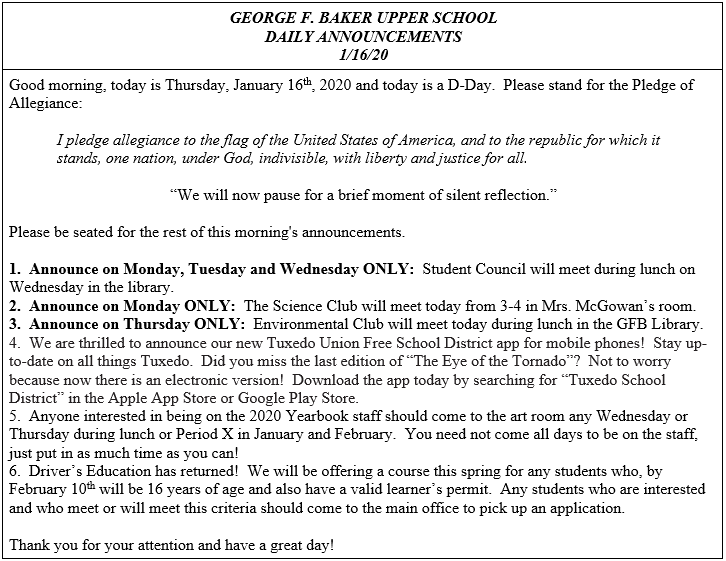 Daily Announcements 1/15/2020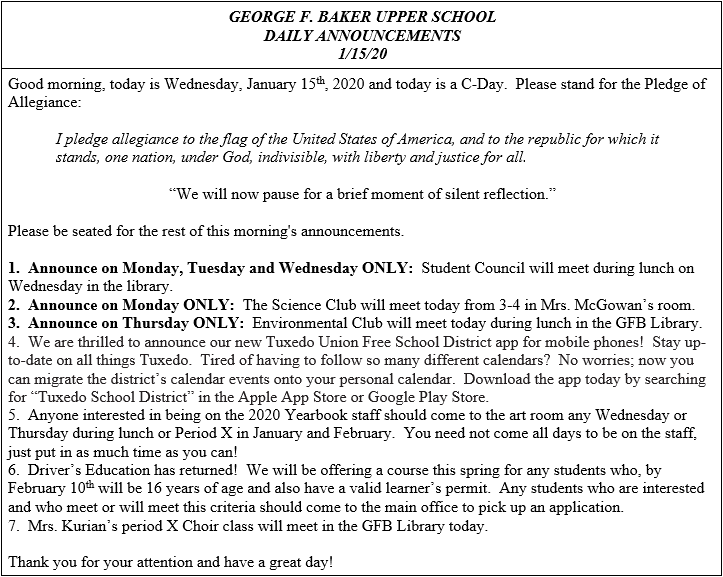 Daily Announcements 1/14/2020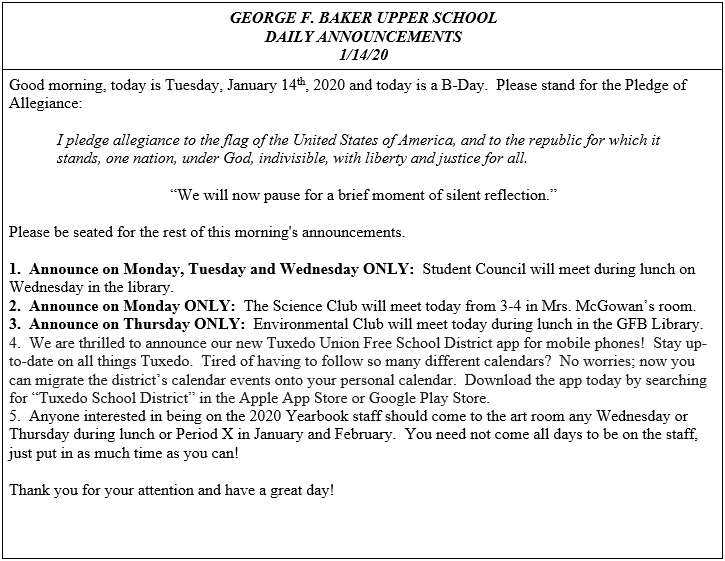 The Tuxedo Union Free School District is pleased to announce the return of the Driver's Education Program for Spring 2020! Please see the flyer for details and feel free to call the GFB Main Office with any questions.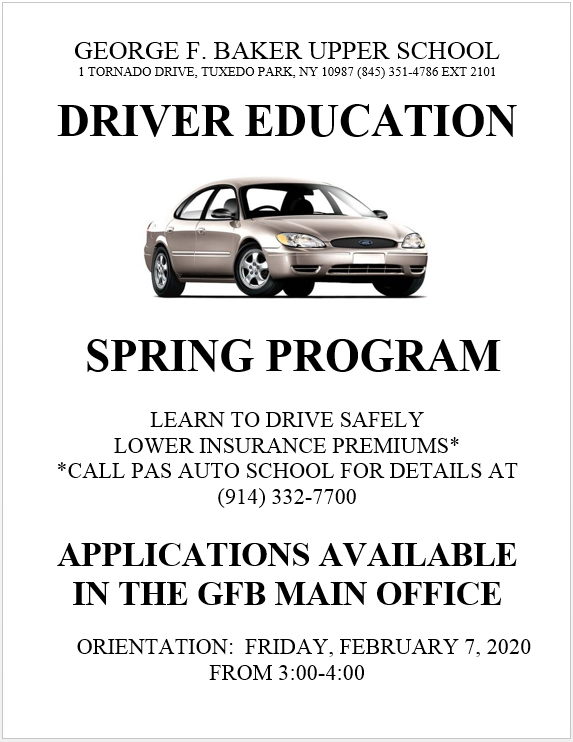 Ms. Klimowich, the GGM STEM teacher, puts out a periodic newsletter to families about what is going on in class.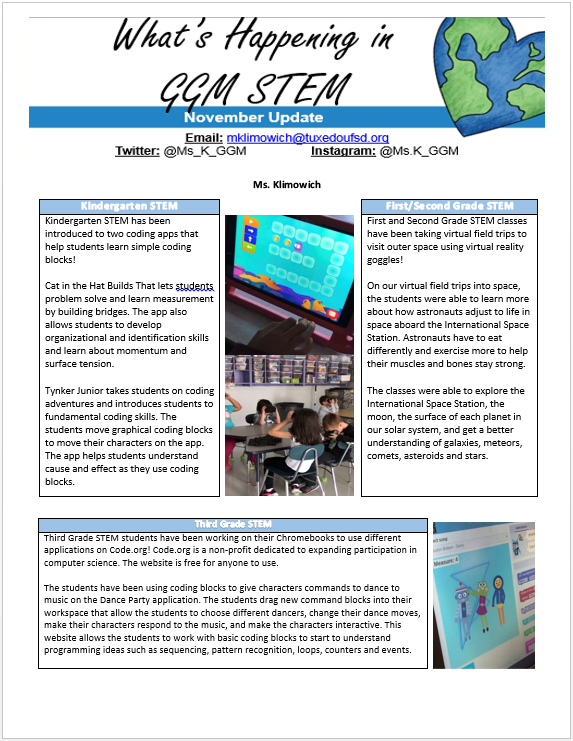 Daily Announcements 1/13/2020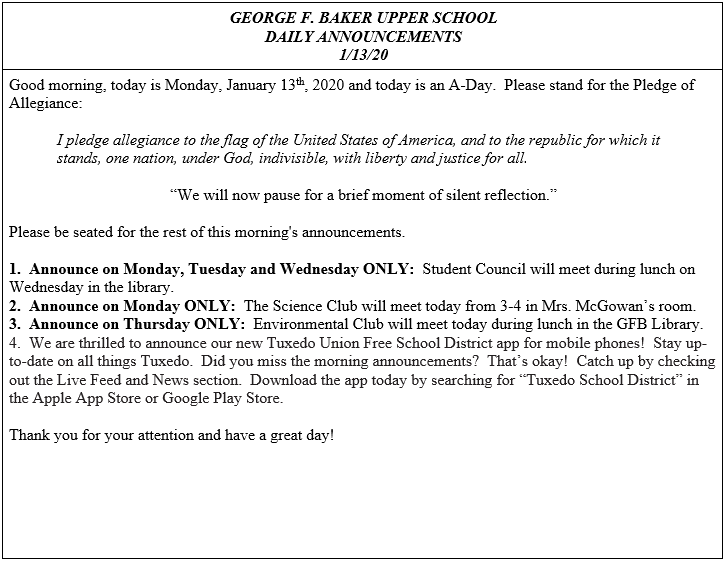 Daily Announcements 1/10/2020