What is the best way to make a good book even better? Share it with someone else! Guest readers have been making appearances in George Grant Mason Elementary classrooms over the past two weeks for the Tuxedo PTO sponsored 'Pick a Reading Partner (PARP)' month. Moms, Dads, TUFSD administrators, even Town of Tuxedo Police officers have been dropping by to take part, and become a partner.
At the end of last week, Superintendent Jeff White made the trip across campus to read, "Jack and the Beanstalk and the French Fries" by Mark Teague to Ms. Rocklin's third grade class. Students loved the story but weren't too thrilled when Mr. White said only beans would be appearing on the school's lunch menu moving forward (he was kidding… we hope) .
Down the hall, PTO President Isabel Mcleod stopped by the first grade to read Ms. Matthies' students "Little Red and the Very Hungry Lion" by Alex T. Smith. Reflecting on childhood memories of reading with her own mother, Mcleod says she is thrilled to have PARP back in the classroom; calling it a "creative way" to shine a light on the importance of literacy and "encourage a love for reading in our children."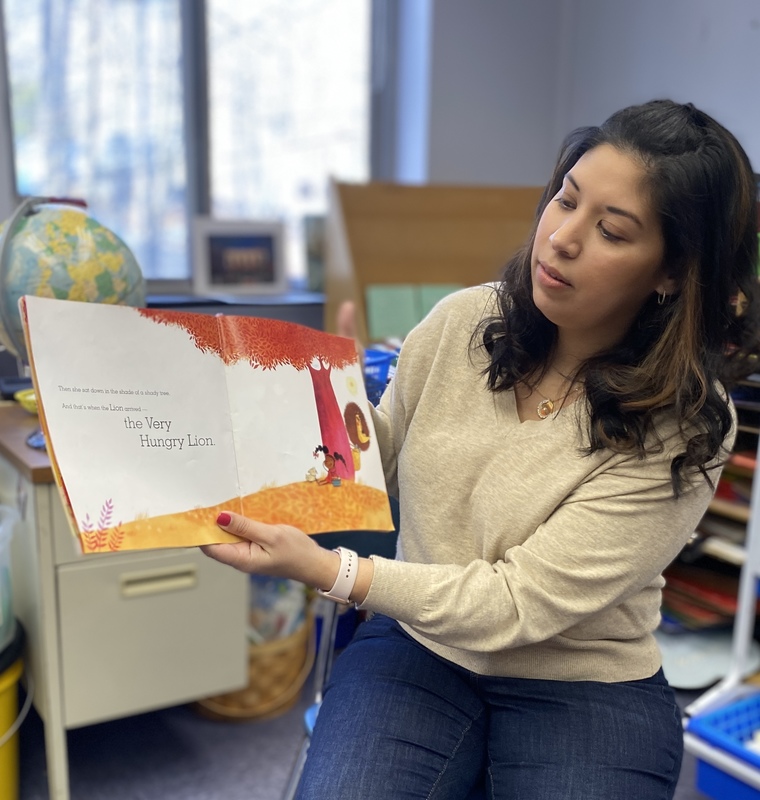 "It was a heartwarming feeling to see the kids' faces brighten up as I read to them! I loved hearing their many thoughts and questions!
Mccleod says she is thankful for school librarian Ms. Mui, principal Mrs. Terlecky and all of our community partners involved in making this month long event a great success! PARP will continue this week and will wrap up on Friday ahead of the February break.