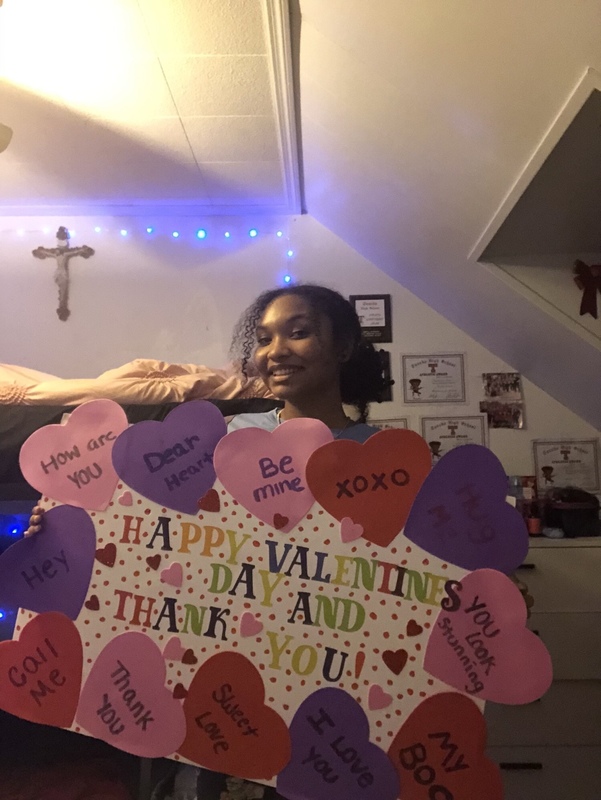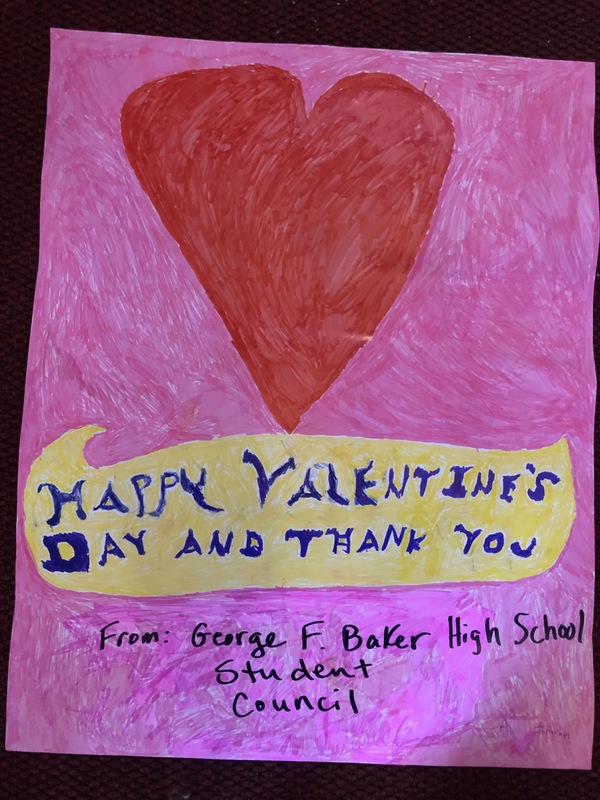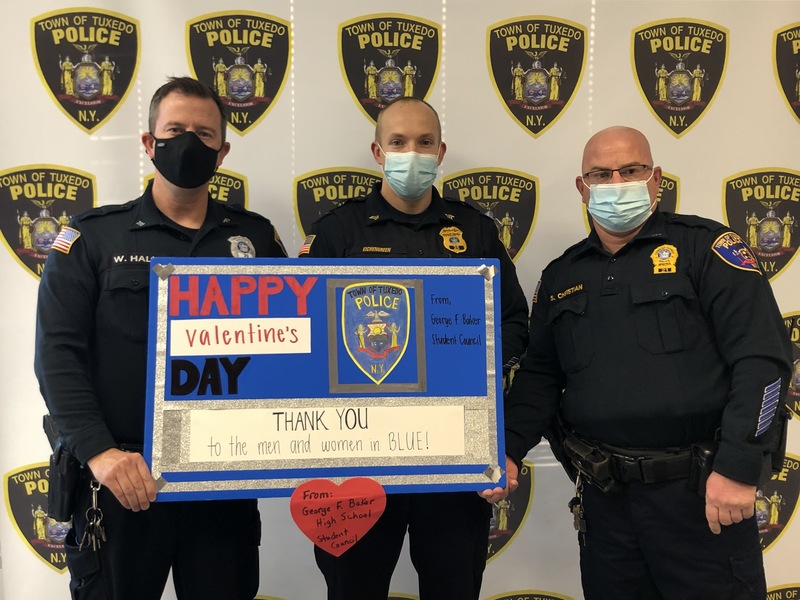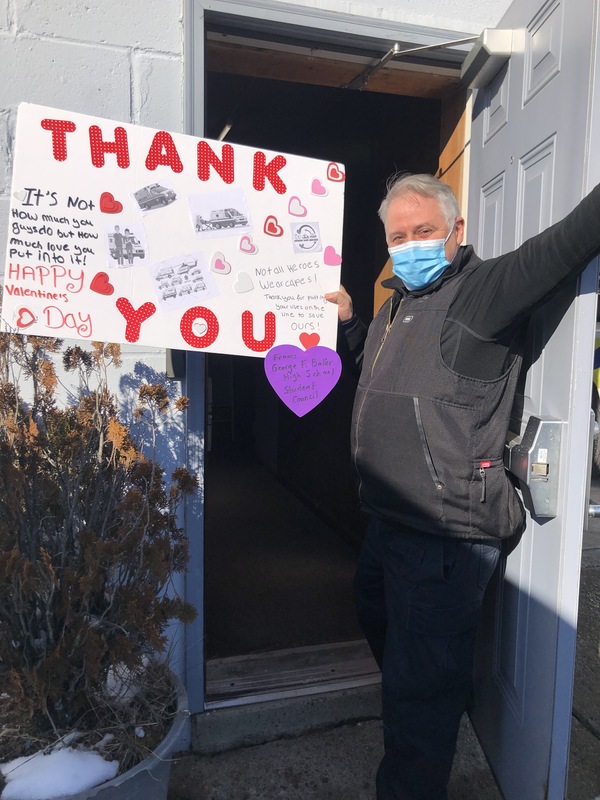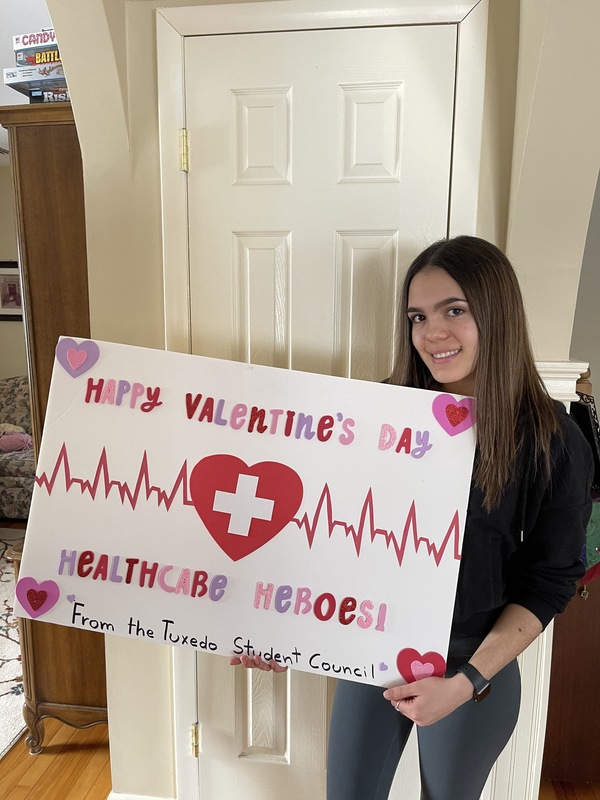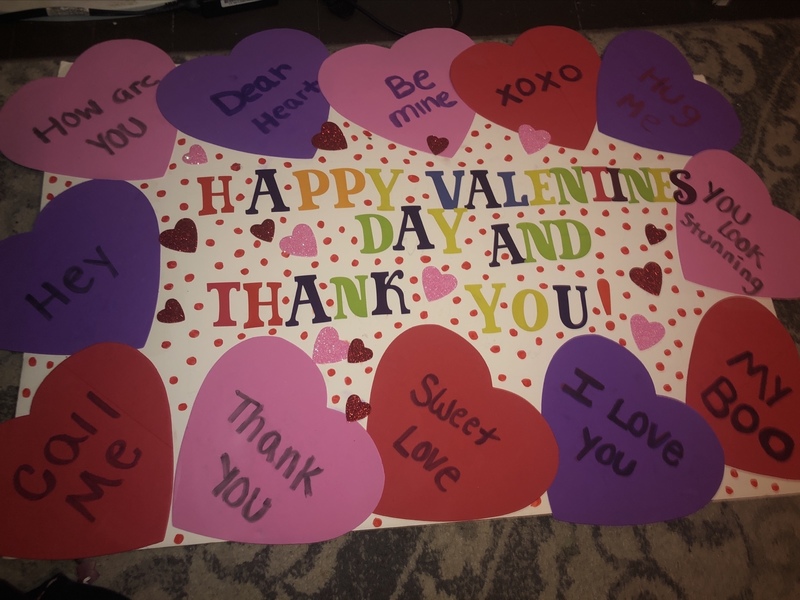 Valentine's Wishes & Thank You to Community Services:
This past week the George F. Baker High School Student Council delivered Valentine's Day wishes and thanks to several community organizations that have remained open and active during Covid. The students thought it was important to recognize and thank the people who have been working tirelessly throughout the pandemic. The organizations included the Tuxedo Post Office, the Tuxedo Police & Fire Departments, Good Samaritan Hospital, the Sloatsburg Food Pantry, and the Tuxedo Ambulance Corps.
The students also maintained their outreach with the Promenade. In November the student council sent Thanksgiving Day cards to the residents and in December they sent a Winter Holidays video. For Valentine's Day, the students made digital cards that will be delivered to the Promenade electronically.