"I am enough!" Those words reverberated through the George Grant Mason Elementary Multi-Purpose room this morning as students gathered for this month's character trait read aloud.
With some help from her fifth grade class, Ms. Valastro led students in a reading of "I Am Enough" by author Grace Beyers. Beyers story of self-worth, kindness and embracing the differences of others was a perfect selection for March's character trait of 'Acceptance.'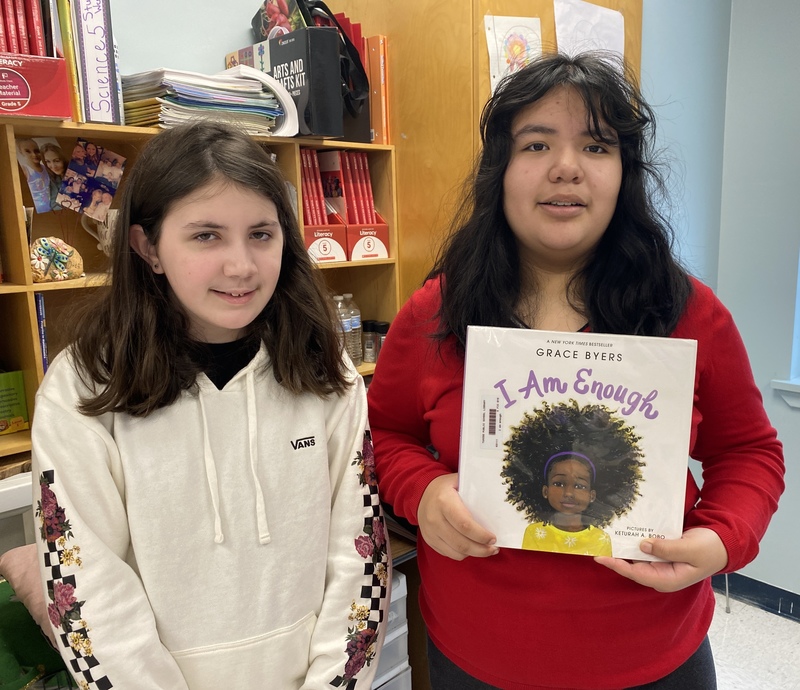 Weaving her way through tables of students garbed in red for spirit day , Valastro asked everyone what they were proud of and accept about themselves. "Being big so I can help my grandma reach the top shelf!" boasted one fourth grader, whose teacher, Ms. Rota, is proud of her head bands! Other answers ranged from singing, dancing to piano to being short (so he can go on his brother's shoulders).
Before wrapping up, students lived up to the "loud" part of read aloud by shouting along with Valastro three times, "I am enough!"
Today's read loud kicked off GGM's our Read Across America weeklong celebration. Everyday students will dress for a different theme and take part in a themed read along. Tomorrow is "Hat's Off to Reading!" 🤠
#gracebeyers #iamenough #acceptance #readacrossamerica #readacrossamericaweek #readacrossamerica #readacrossamerica📚 #ReadAcrossAmericaDay