The Tuxedo PTO is a community of parents and teachers who work together to encourage student achievement and enrich their learning environment. TOGETHER we help our children be successful, and we welcome the involvement and support of every parent in our district.
Throughout the year, the PTO organizes several popular fundraisers and events such as our BooHoo Breakfast for Pre-K and Kindergarten, Back-to-School Carnival, Book Exchange, Spirit Wear, School Toolbox, Board and Brush, Book Fair, Spring Gala and more. The proceeds from these events allow us to fund a scholarship for a graduating senior, sponsor a breakfast for incoming kindergarten families, subsidize field trips and grants, and contribute to school-wide events such as dances, field day and Teacher Appreciation Week.
You already belong! Every parent in GGM or GFB is a member of the PTO. To make it official, please fill out the flyer by clicking on the following link: https://my.cheddarup.com/c/pto-annual-membership-65149 . Please provide your email address to be added to our newsletter for any updates such as social media posts, current events, and important information. Follow us on Facebook and Instagram.
TUXEDO PTO EXECUTIVE BOARD
| | |
| --- | --- |
| Kelly Spranger | President |
| Johanna Telander | Vice-President |
| Sarah Kelley-Reid and Megan Eirand | Secretaries |
| Keisha McLean | Treasurer |
| Isabel McLeod | Social Media Coordinator |
| Shari Brooks | Membership and Email Communications |
| Erin Bellesis, Yvonne Stillo, Kendra Saari Poznanski, Aoife Geoghegan | General Board Members |
| Mrs. Rush and Mrs. Jones | Teacher Liaisons |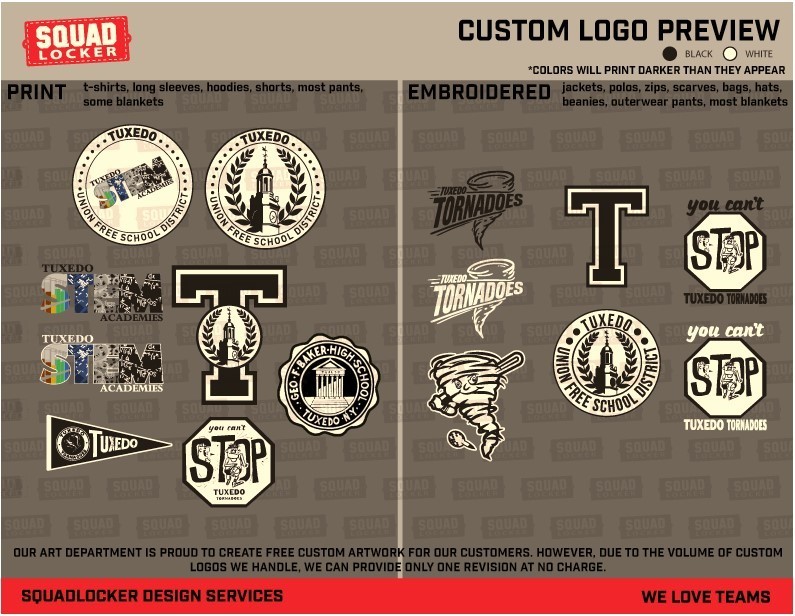 Please see the attached flyer regarding the PTO's upcoming "Charleston Wrap" fundraiser.