The halls of George Grant Mason Elementary and George F. Baker High School are filled with student success stories. Check here for news and updates to witness the continued achievements of the Tuxedo Union Free School District student body.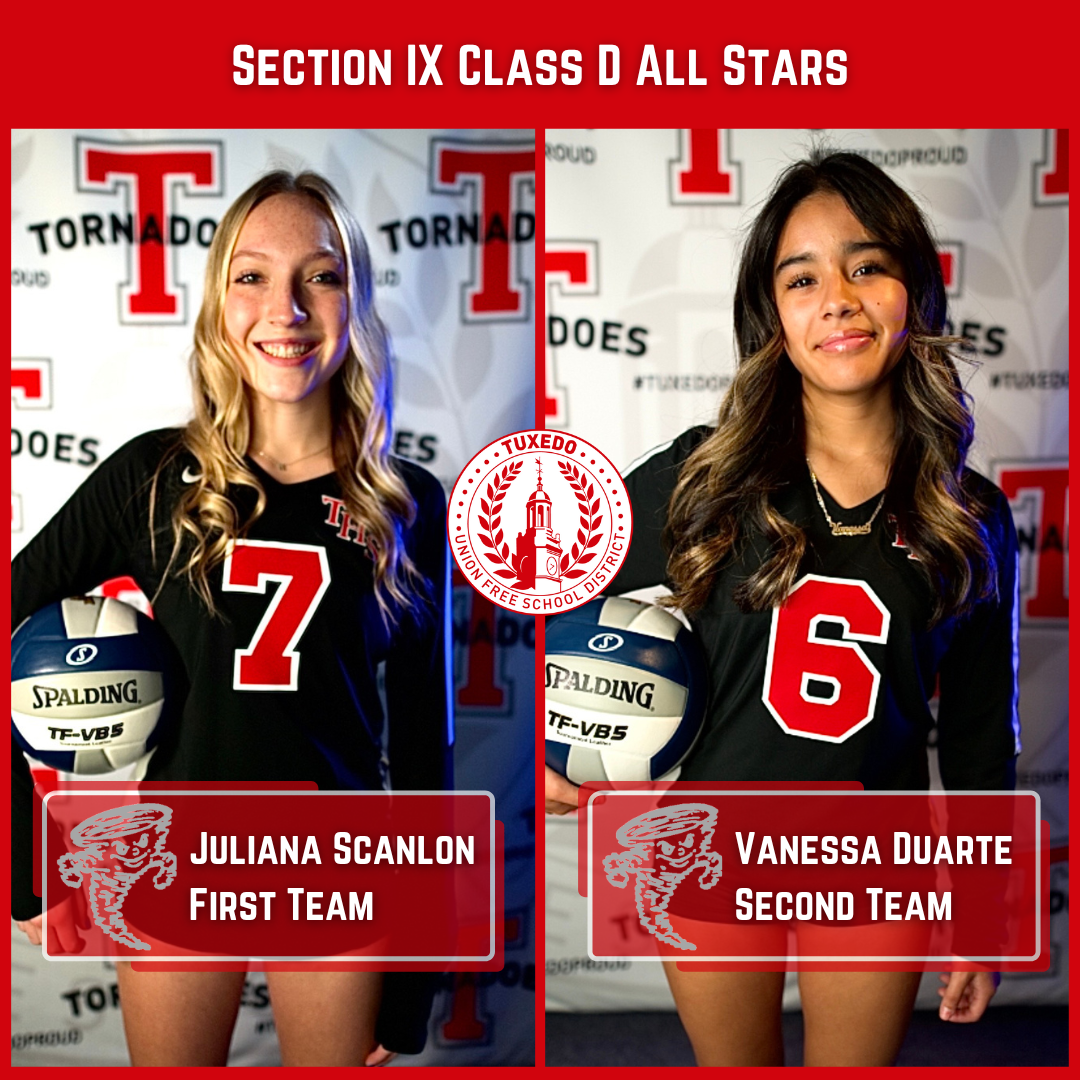 Section IX Class D All-Stars
Congratulations to our Tuxedo Tornadoes All-Stars! Senior Juliana Scanlon and Junior Vanessa Duarte were named to the Section IX Class D All-Star Teams. Juliana made First Team and Vanessa made Second Team.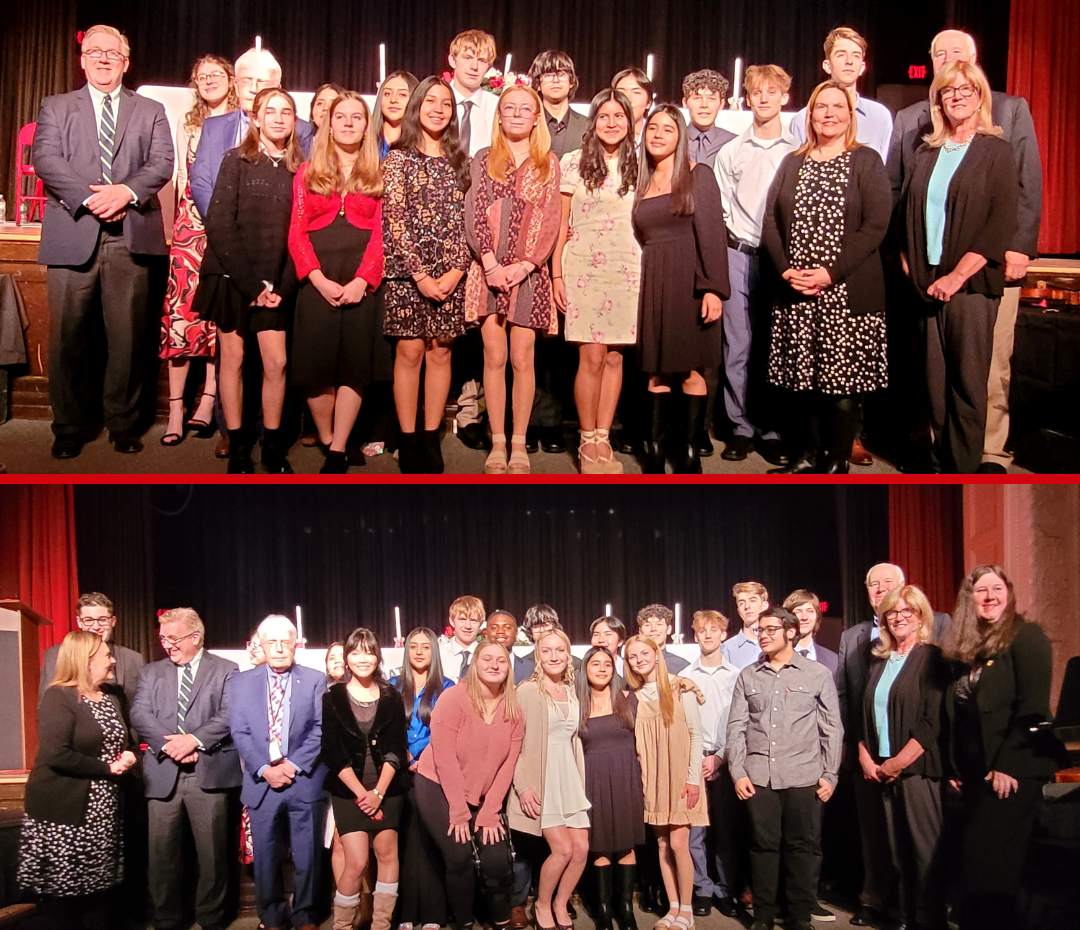 Congratulations to the newest members of the National Honor Society and Junior National Honor Society. Fifteen George F. Baker High School Students were inducted during a November 17 ceremony, which took place in the school's auditorium. Joining family and friends were members of the Tuxedo UFSD administration, faculty, staff, and Board of Education. FULL STORY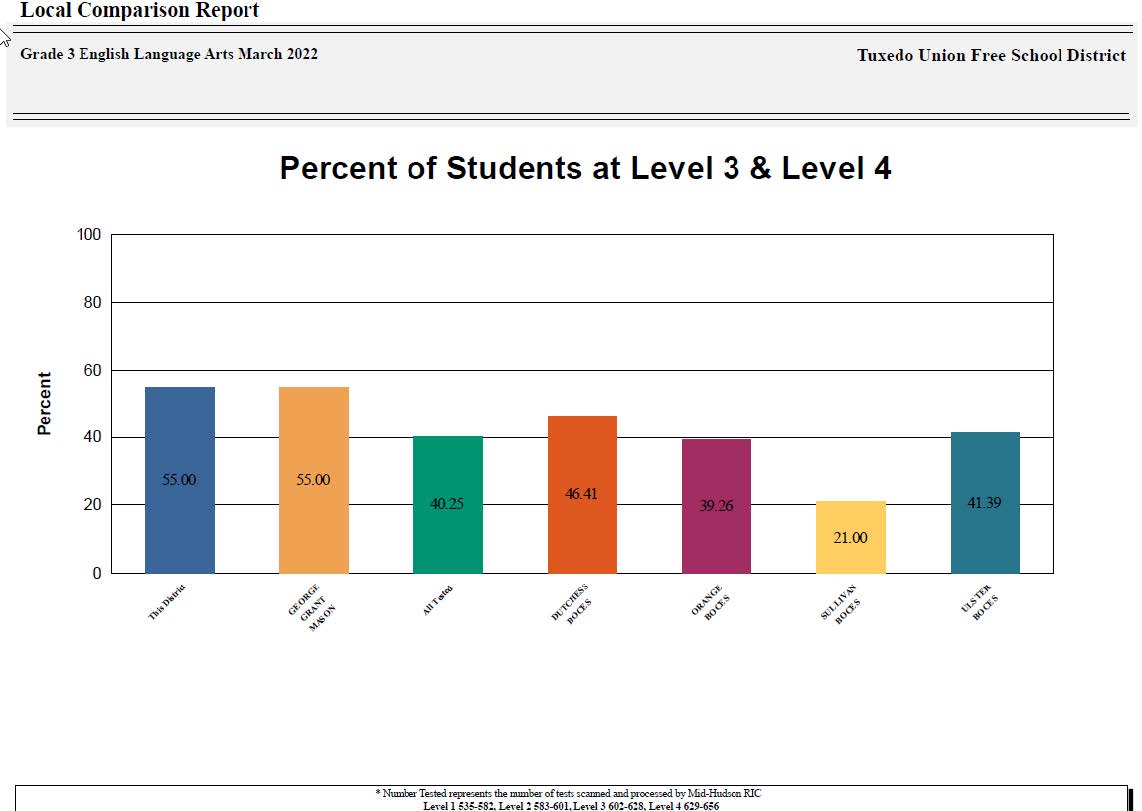 Grades 3-8 State Assessment Results
At the October Board of Education meeting, George Grant Mason Elementary Principal Dolores Terlecky presented the 2021-2022 Assessment Results for Grades 3-8 in the subjects of English Language Arts, Mathematics and Science (Grades 4 & 8). The local comparison report is in an indication of the continued success of the Tuxedo Union Free School District.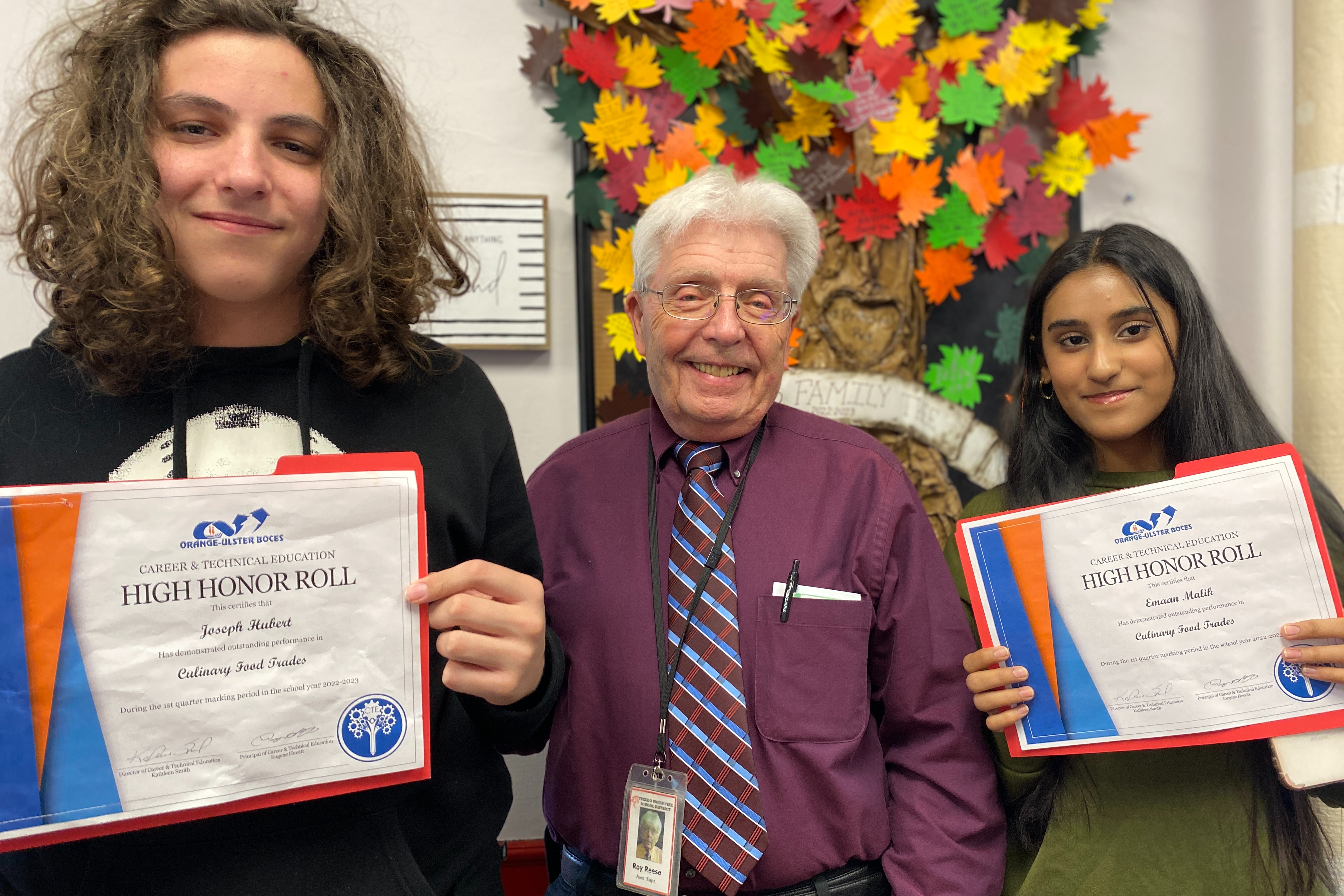 Orange Ulster BOCES, CTEC Honor Roll
Congratulations to our Orange Ulster BOCES Career & Technical Education Honor Roll students for the first quarter.
Joseph Hubert: Culinary Food Trades

Emman Malik: Culinary Food Trades

Alondra Sarabia: Emergency Medical Services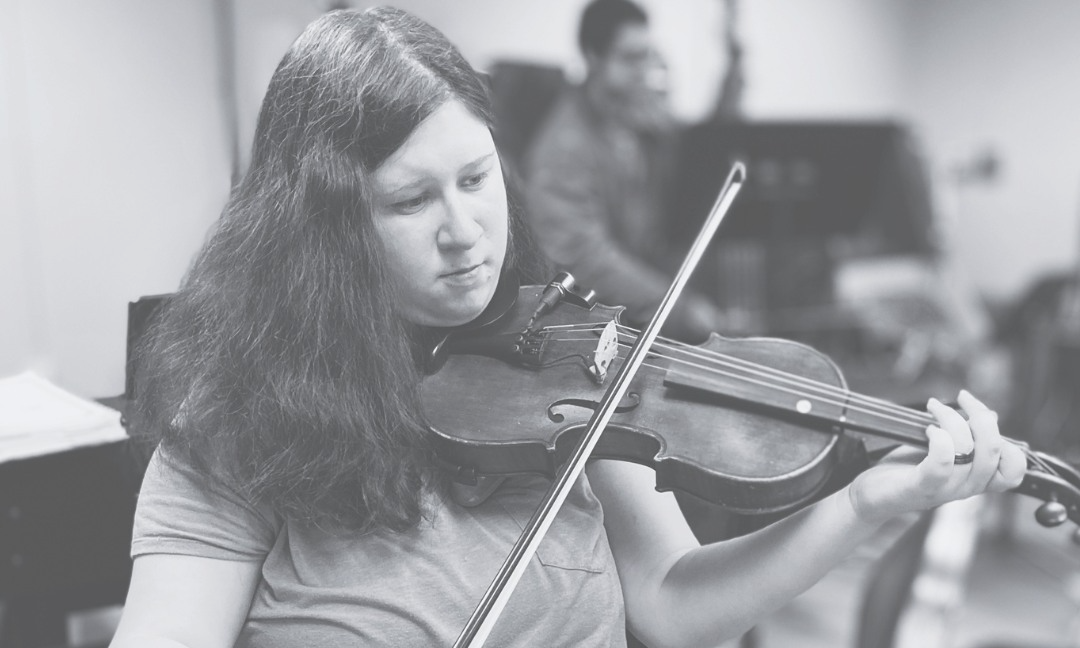 George F. Baker High School Senior Grace Donnelly has been named to The @officialnyssma Area All-State Orchestra, violin two. Grace will perform with the group in November. Congratulations!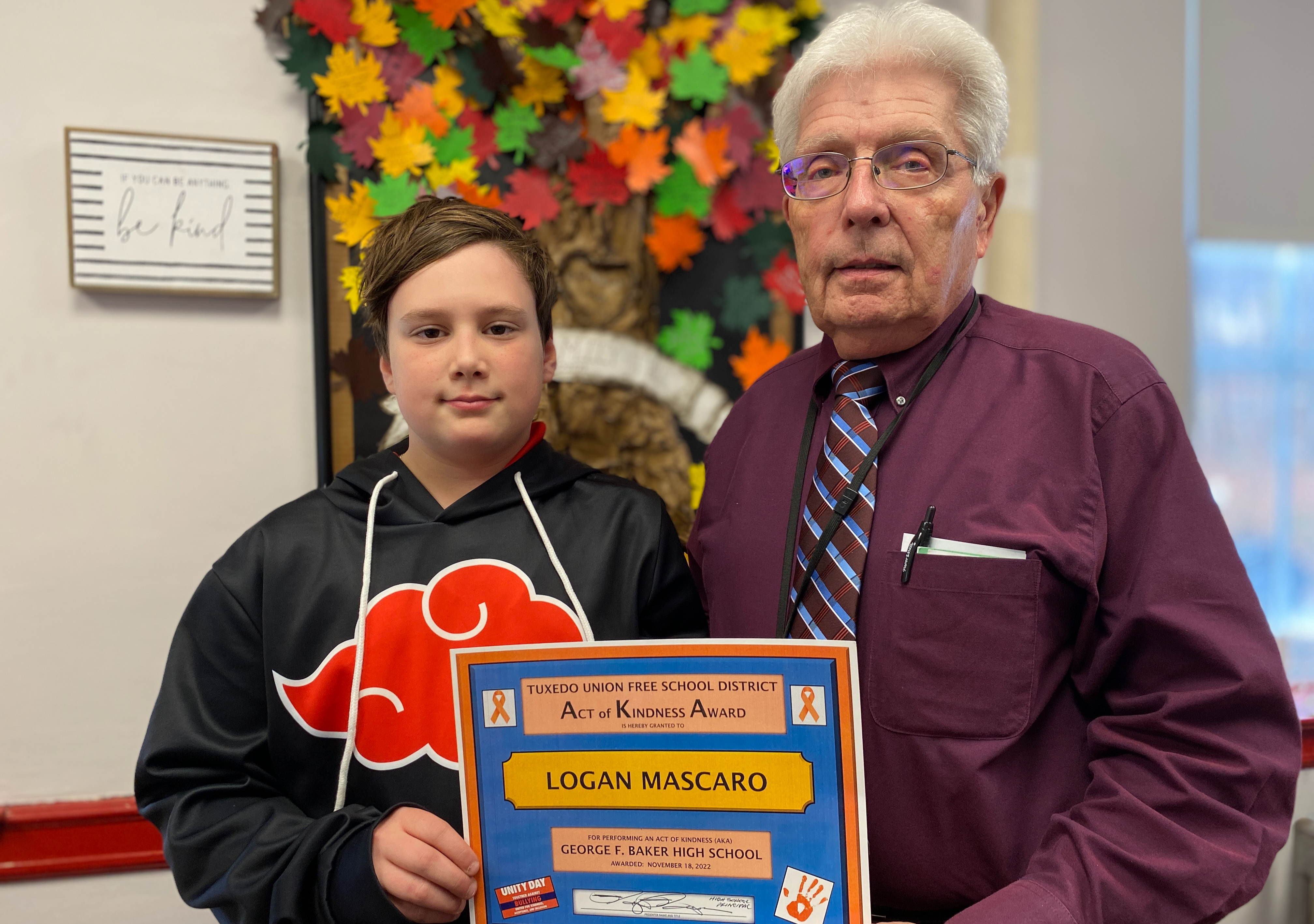 Congratulations to Logan Mascaro, the latest recipient of the Tuxedo Union Free District "Act of Kindness Award." The sixth grader received the award on November 18 for looking out for a friend in need. Way to go, Logan.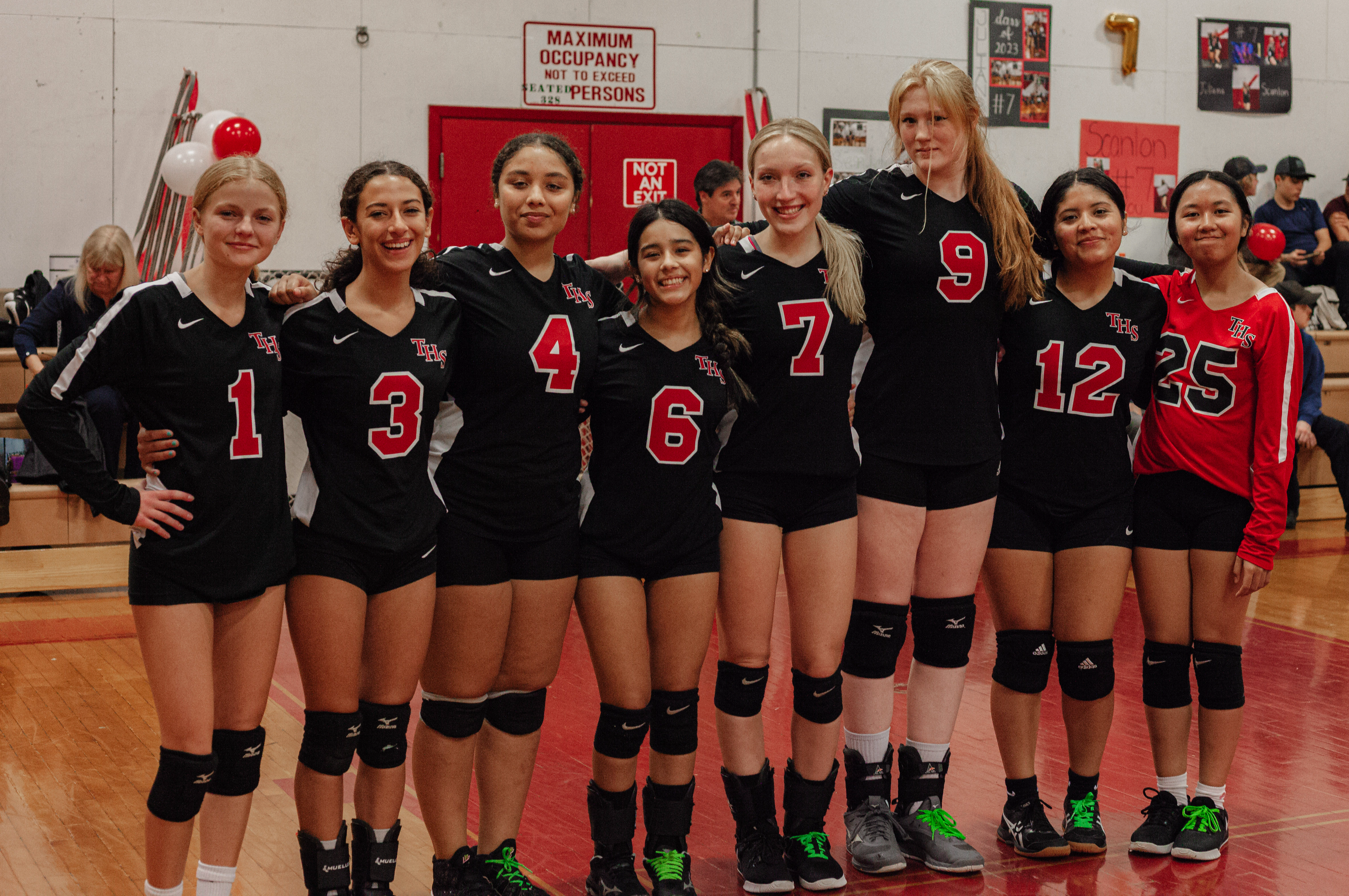 Congratulations to the Tuxedo Varsity Volleyball team on an amazing season. With a record of 10-8, The Tornadoes finished the year as OCIAA Division V Champions! The team clinched their division title at the end of October to cap off an emotional "Senior Night." Along the way the Tornadoes beat several tough teams, including Chester and Burke, who are currently in the Section IX Class C Championship game.
New York State

Scholarship for Academic Excellence
George F. Baker High School Seniors Mario Ginis and Parker Givens are the Tuxedo Union Free School District recipients of the 2023 New York State Scholarship for Academic Excellence.
The Scholarships for Academic Excellence (SAE) provide high school students that are the top student(s) in their respective high school at the end of their junior year with a $1500 scholarship to attend an institution of higher education located in New York State.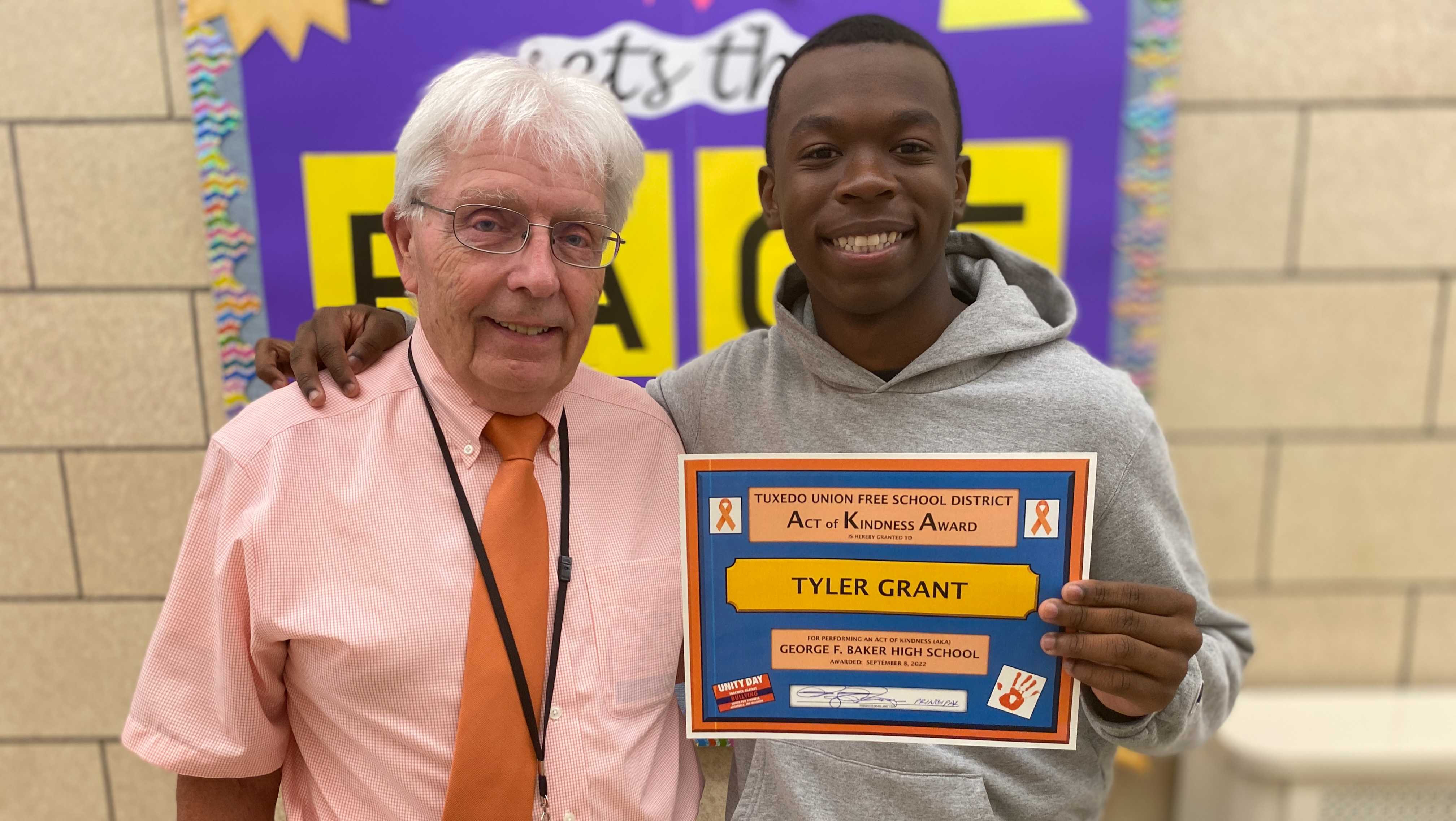 You are walking down a school hallway and see a volunteer struggling to hang something on a bulletin board, what do you do? George F. Baker 11th grader Tyler Grant stopped and helped. That random act earned him the first 'Act of Kindness Award' for the 2022-2023 school year. Principal Roy Reese started the award at the High School last year as a way to encourage students to #bekind and look out for one another. Great job Tyler!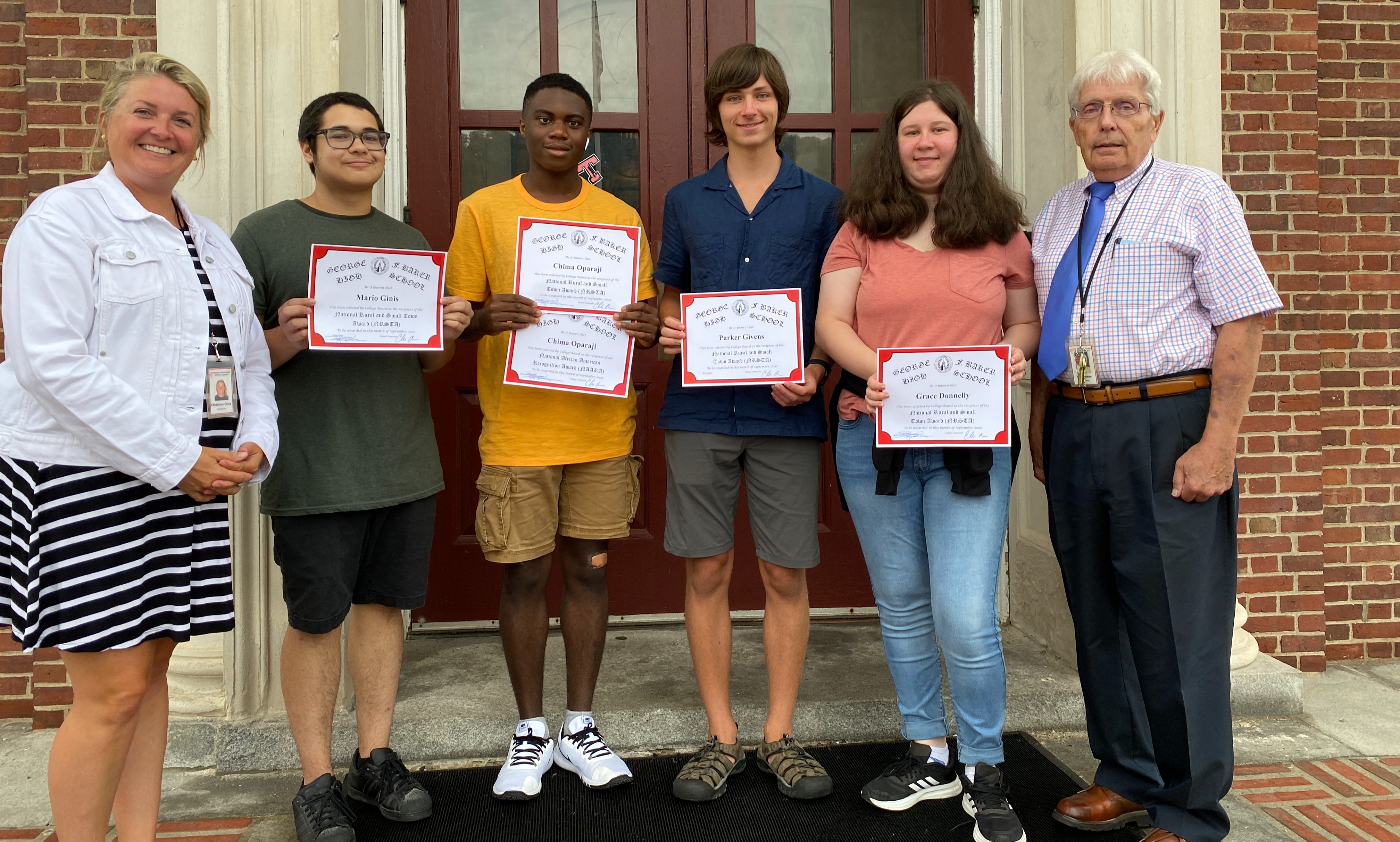 College Board National Recognition
Four George F. Baker High school students earned honors from @collegeboard's National Recognition Programs. Seniors Grace Donnelly, Mario Ginis, Parker Givens and Chima Oparaji earned the National Rural and Small Town Award. Oparaji was also honored with the National African American Recognition Award. GFB Principal Roy Reese and School Counselor Christine Oliva presented the awardees with their certificates. National Recognition Programs help students stand out during college admissions and connect them with universities nationwide.