The administration of the Tuxedo Union Free School District has been working hard to enhance the TUFSD experience both inside and outside of the classroom through several capital improvement projects and classroom initiatives. The goal is to get results for our students and staff. Check here for news and updates on how we are "Getting Results" at George Grant Mason Elementary and George F. Baker High School.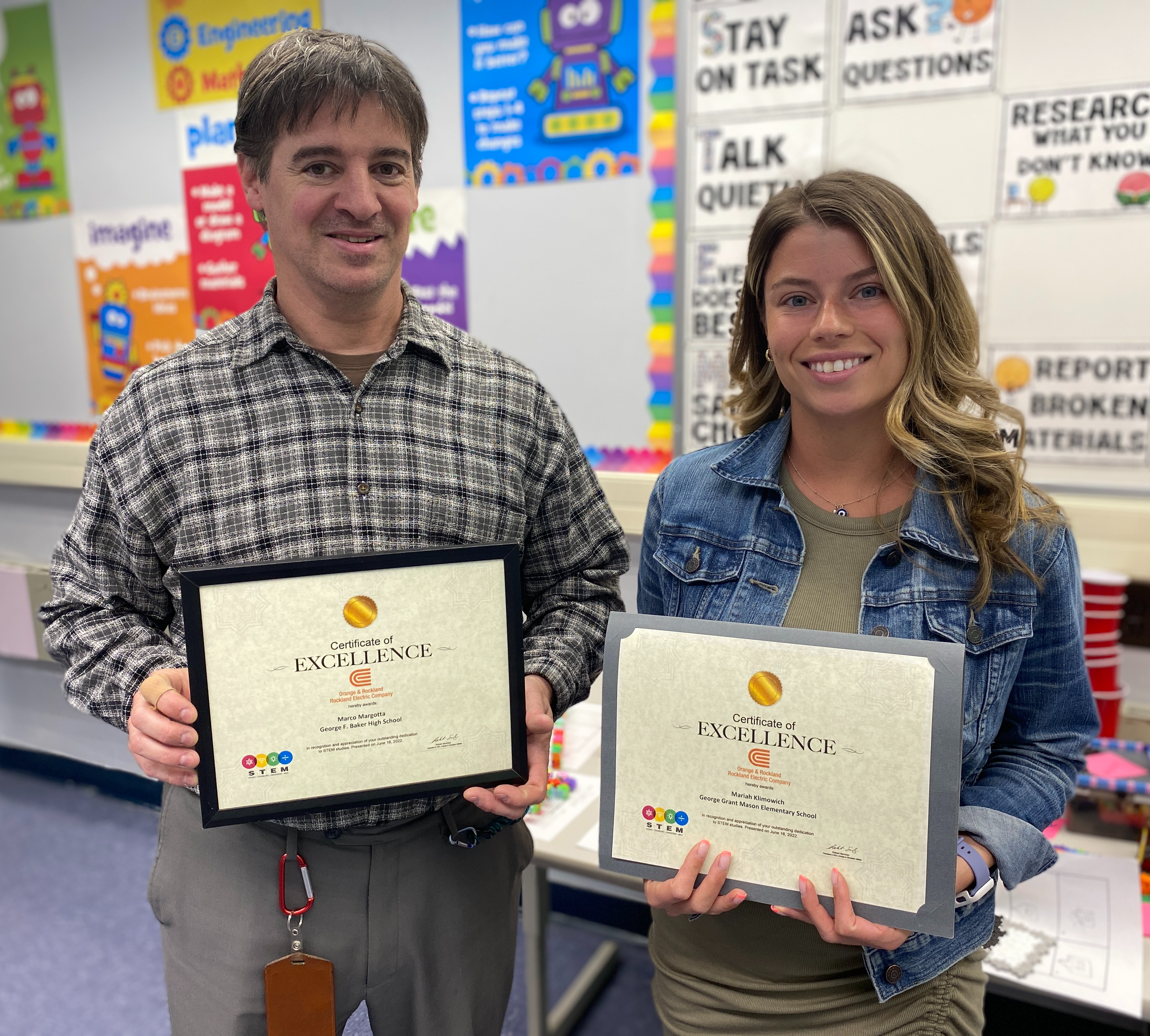 Congratulations to Mariah Klimowich and Marco Margotta for each receiving a STEM Classroom Grant from the Orange & Rockland Education Advisory Council. The STEM classroom grants support classroom projects on science, technology, engineering and mathematics (STEM) for educators (pre-k - 12th grade) or community youth groups in O&R's service territory. Each year O&R's STEM program awards up to 50 grants. Read more.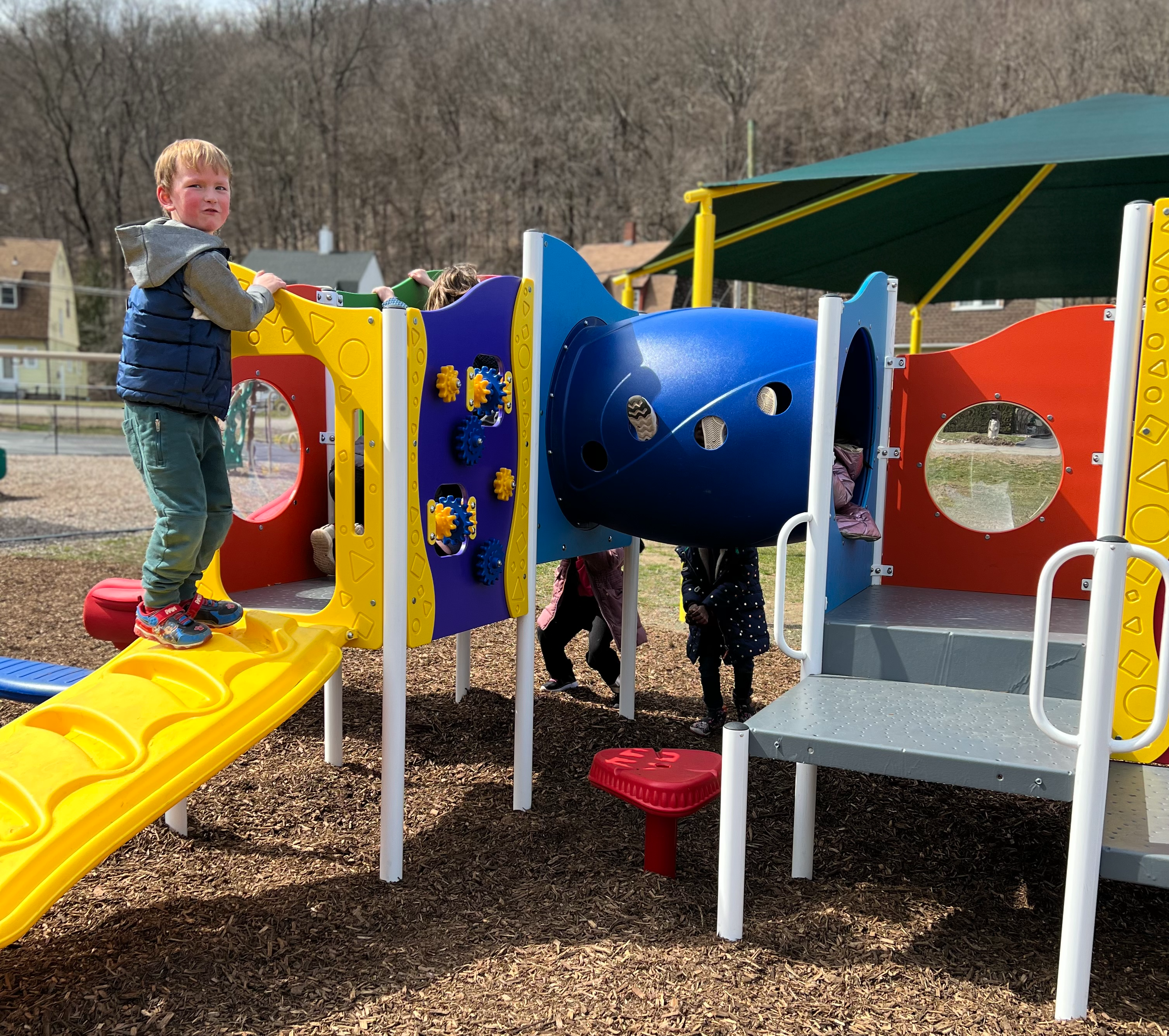 Our George Grant Mason Elementary Pre-K class absolutely loves their new playground! Thanks to the work of our facilities team, Circle Field's newest attraction opened in March to rave reviews. Ms. Braffett says her students have enjoyed the opportunity to leave the classroom and spend part of their afternoon sliding, climbing, and tunneling.

 With some help from the PTO, the new playground is another example of the district's continued efforts to update and improve campus facilities.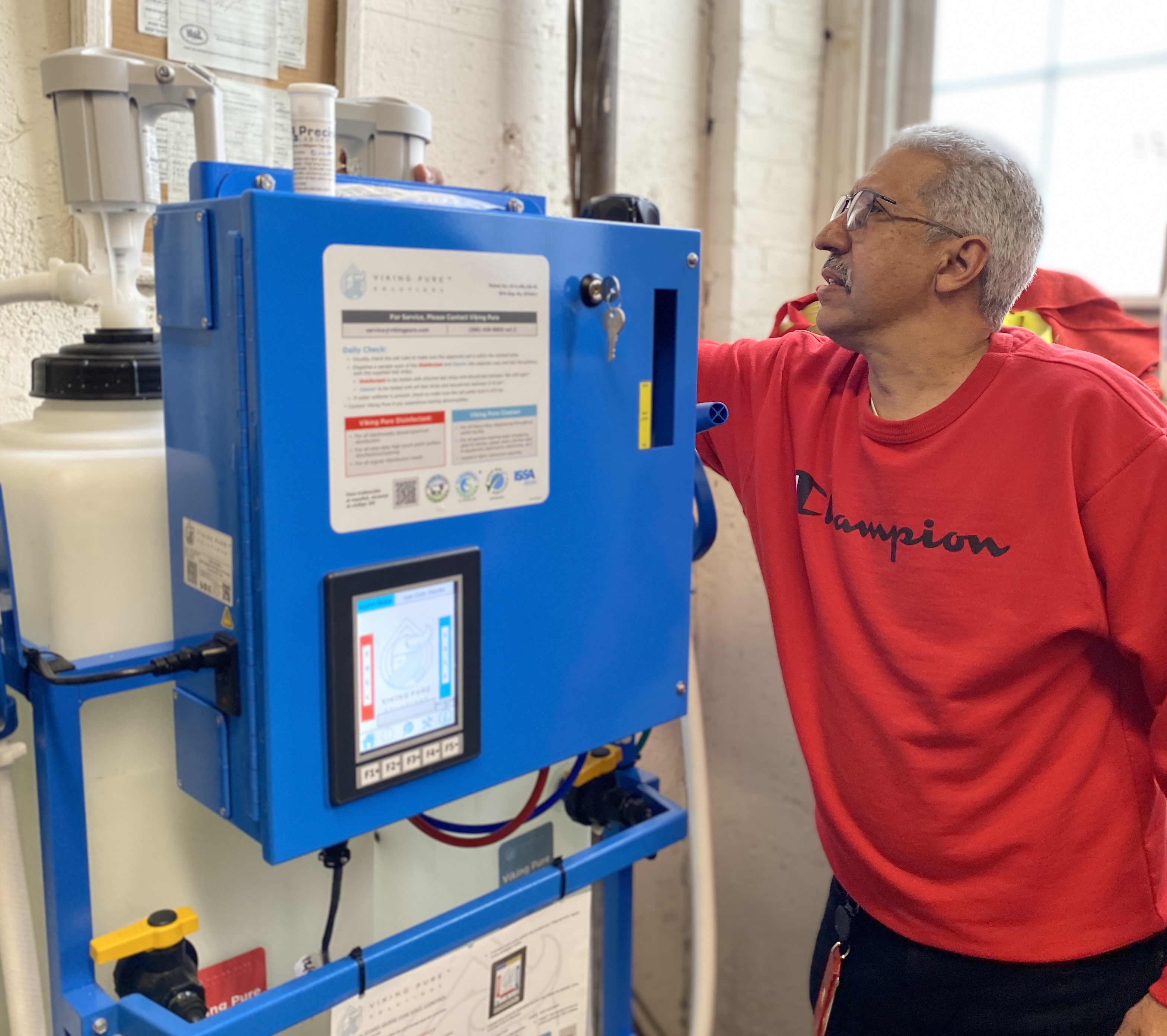 The Tuxedo Union Free School District has gone green with the way it cleans! Thanks to the patented Viking Pure electrolyzed water generator, the district will no longer purchase bottled cleaning solutions. Created on demand and onsite, the Viking Pure Disinfectant and Viking Pure Cleaner are all natural cleaning solutions that are inexpensive, safer and more powerful than standard cleaning chemicals. These green sealed certified solutions are produced through a process called electrolysis. When electricity activates the ions in a saltwater solution, it creates two entirely new solutions that bring all the upside of conventional products while eliminating most of the downsides, resulting in savings for the district and safer environment for our students and staff.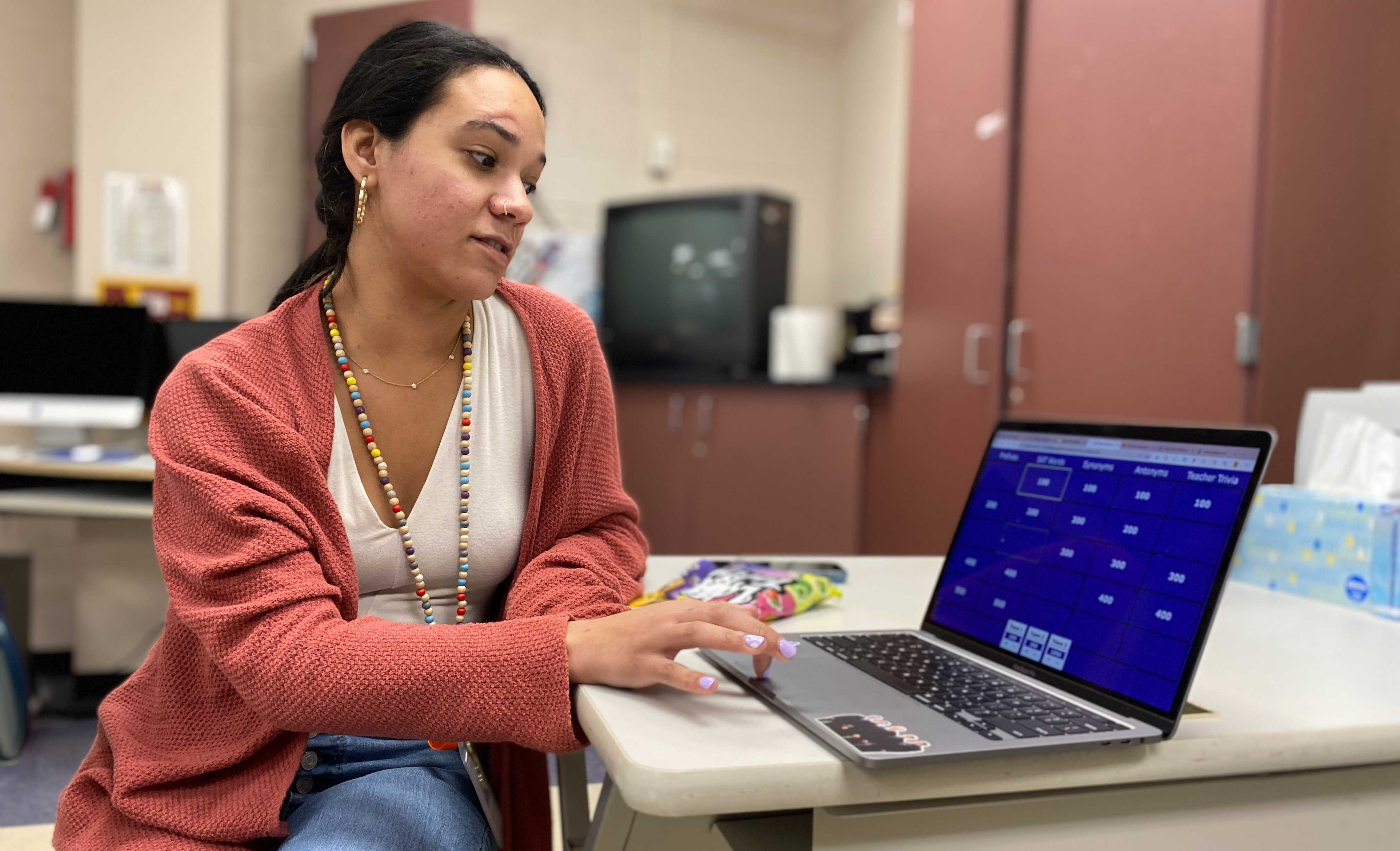 In late 2022, George F. Baker High School began offer a free SAT prep course, preparing juniors for the English portion of the college entrance exam. Ms. Ortiz, who is certified for english grades 7-12, works with students on their reading, vocabulary, writing, and grammar skills. Ortiz also provides what she calls "general SAT advice," including a review of the point system and test taking techniques. The SAT Prep is available to all juniors every Wednesday and Friday during advisory in the GFB Library.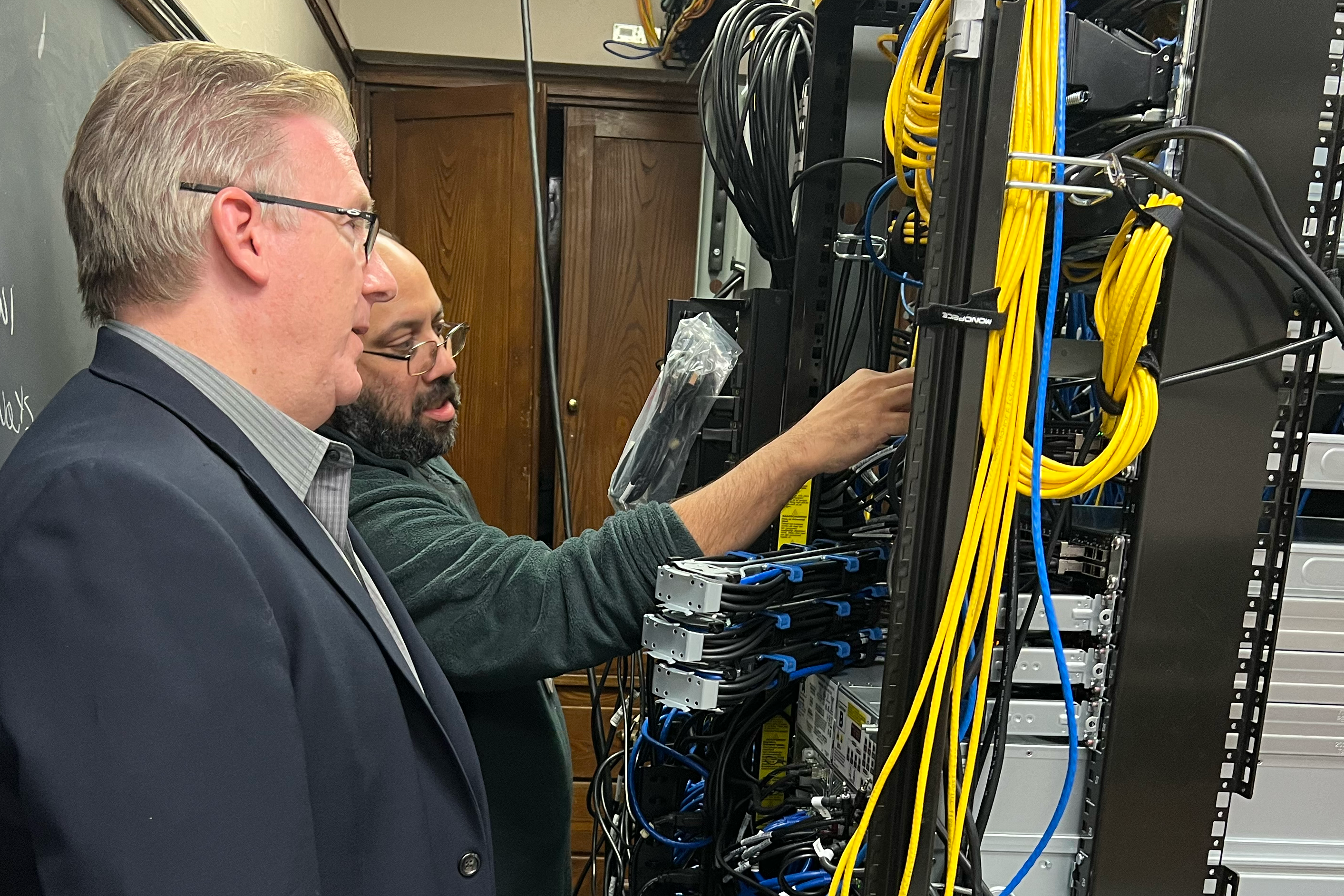 Tuxedo UFSD Administration performed a comprehensive IT and security assessment over the past year. Utilizing the state's SMART Schools Bond Act, the district procured $94K in funds, allowing for the replacement of the school's 15 year old server infrastructure. A new backup and business continuity system was also installed in November of 2022 to ensure an uninterrupted flow of information. On the security front, Sentinel One cyber security software is now running on workstations district wide.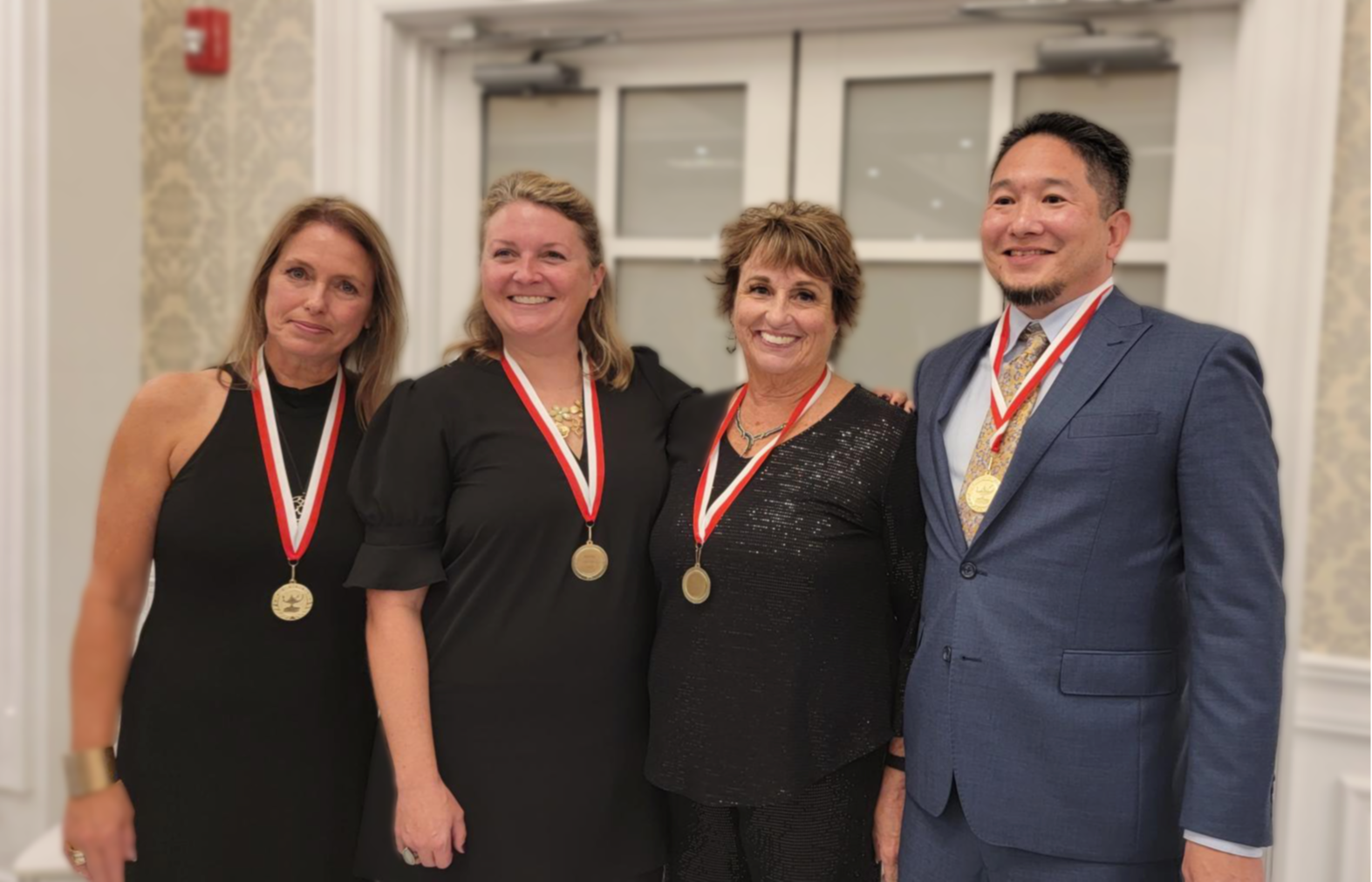 Mid-Hudson School Study Council Awards
Four members of the Tuxedo Union Free School District community received "Awards for Excellence" from The Mid-Hudson School Study Council this fall.
Jo Ann Martin, Transportation Supervisor, Excellence in Administration

Christine Oliva, School Counselor, Excellence in Pupil Personnel Services

Kelly Spranger, former PTO President, Excellence in Community Service

Matt Takeuchi, Administrative Assistant, Excellence in Support Staff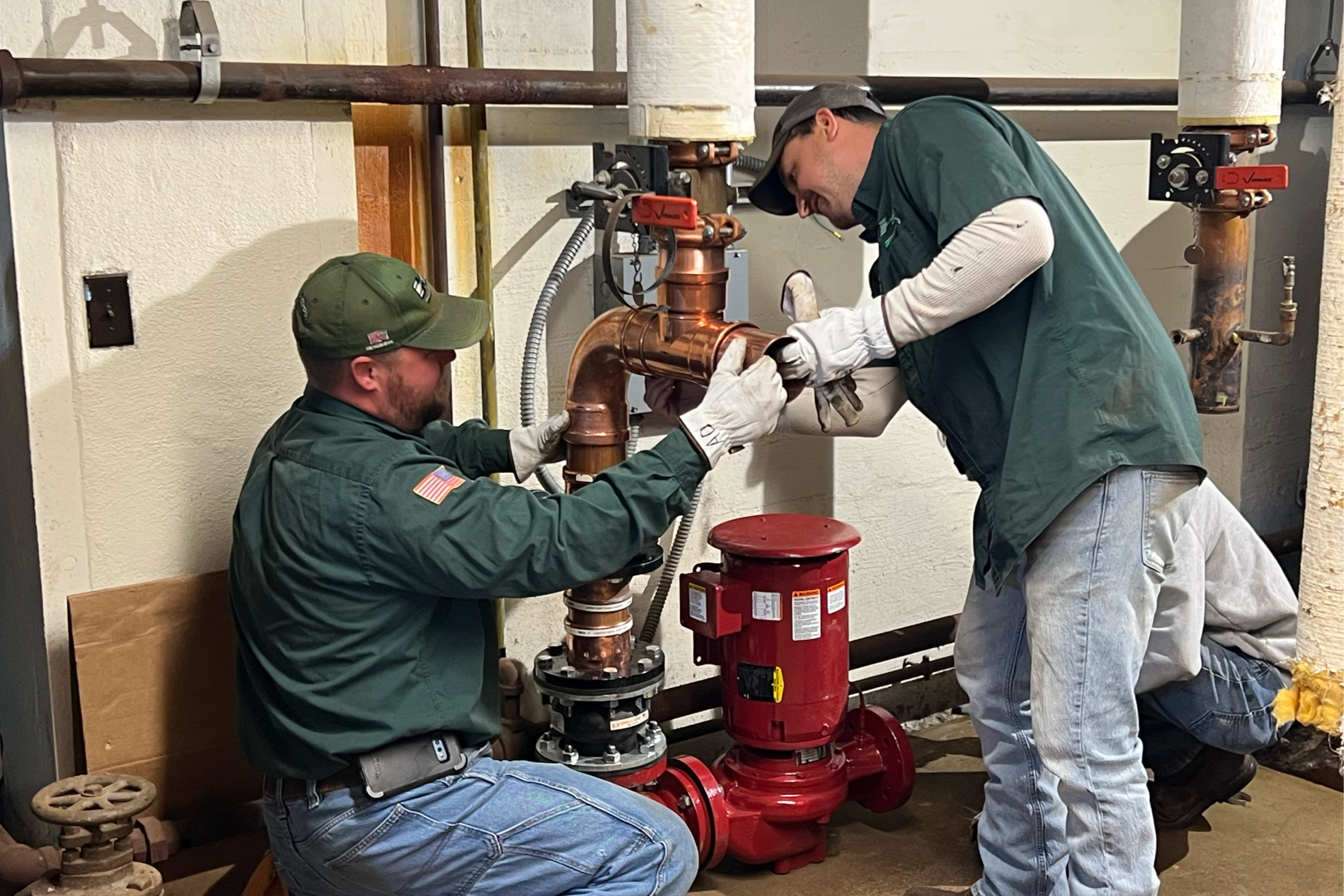 Energy Performance Contract
Several energy conservation measures are underway as part of a $1.35 Million Energy Performance Contract approved by the Tuxedo UFSD School Board in September. At George F. Baker High School , new circulating pumps for the school's heating system have been installed, ensuring an efficient supply of heat throughout the winter. The original pumps, nearly two decades old, were rusted out and badly needed to be replaced. The new pumps are two separate units, which prevents any leaks in an individual pump from impacting the whole unit.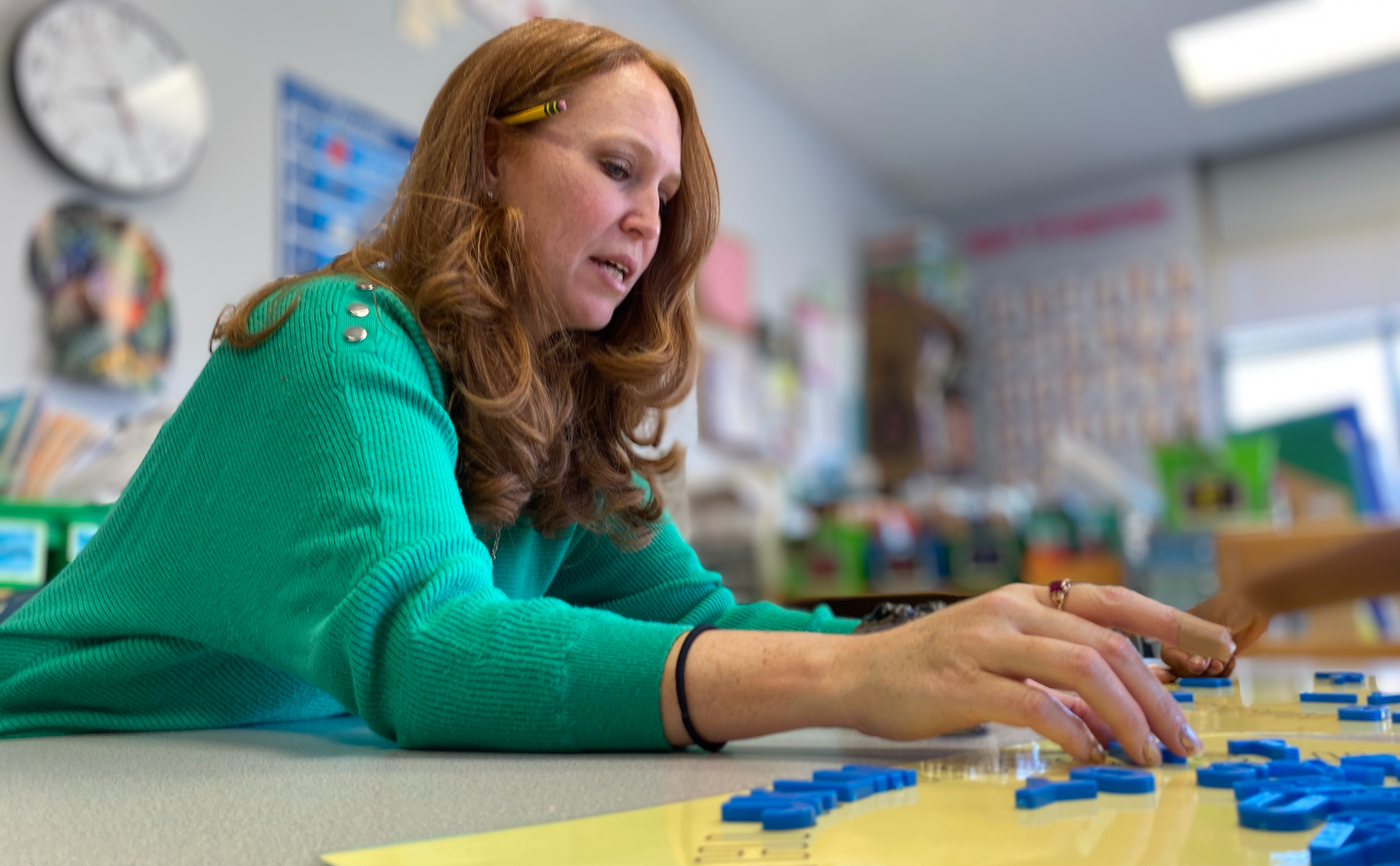 The Tuxedo Union Free School District AIS (Academic Intervention Services) Reading Specialist Amanda Sayles works with groups of students in an environment away from classroom distractions. Groups receive targeted instruction to strengthen skills in phonemic awareness, decoding, fluency, and comprehension skills. AIS Progress Data for the 21-22 school year shows advancement in the reading levels of AIS students based on their Fountas & Pinnell (F&P) assessments.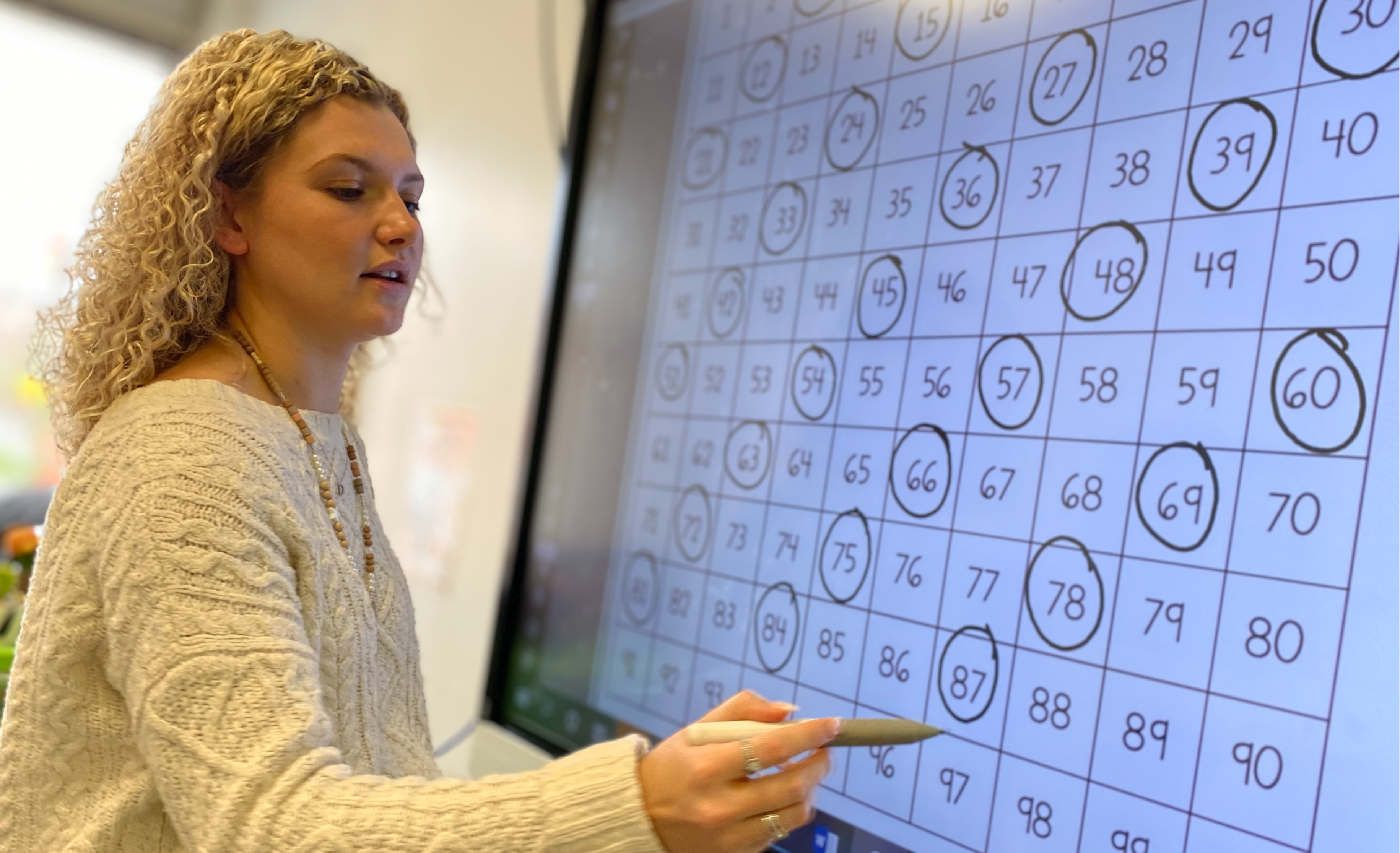 The Tuxedo Union Free School District AIS (Academic Intervention Services) math program is designed to close the gap in student learning. Teacher Devan Stack addresses the needs of students through group work as well as one on one instruction. Hands-on activities provide support and reinforce concepts being taught in the classroom to increase student academic achievement.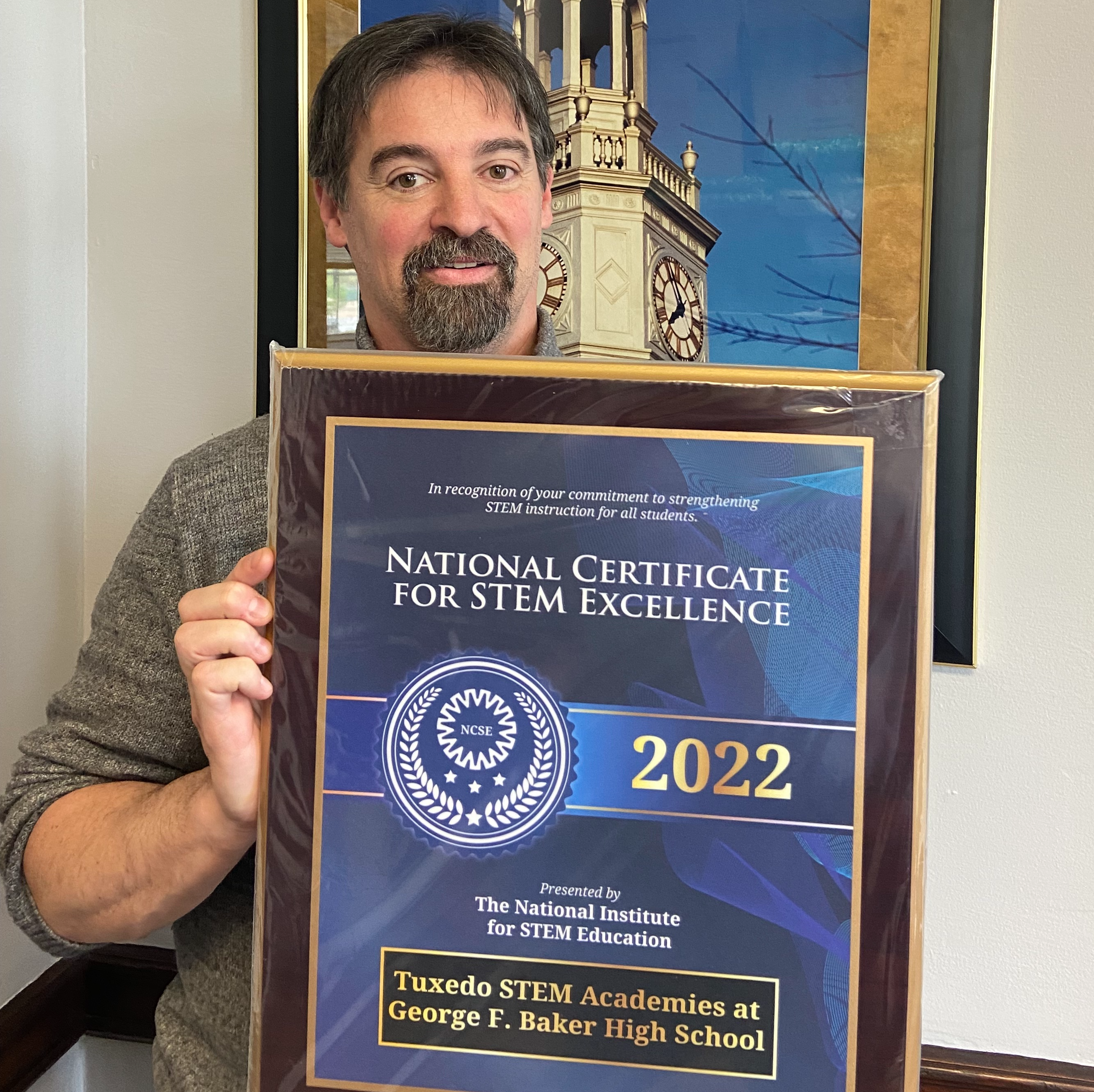 STEM Academies at George F. Baker High School
George F. Baker High School is the only school in New York State to have a "National Certificate for STEM Excellence (NCSE)" The certificate was awarded to the district in 2022 by the National Institute for STEM Education. NISE recognizes "individual school campuses for their commitment to – and growth in – teachers' implementation of 21st Century and STEM strategies." Our STEM Program, led by Technology and Engineering instructor Marco Margotta, is designed to incorporate the ideology and methodology of an integrative STEM education in all coursework and in any academic class. Classes and events will engage students with design challenges and project-based activities that teach science, technology, engineering and mathematics skills that have practical application and real world connections. We believe through the use of instructional technology that every student can and will benefit from this unique educational opportunity and the skills developed in our program will be relevant in not just Science, Technology, Engineering, and Mathematics, but to all fields of study.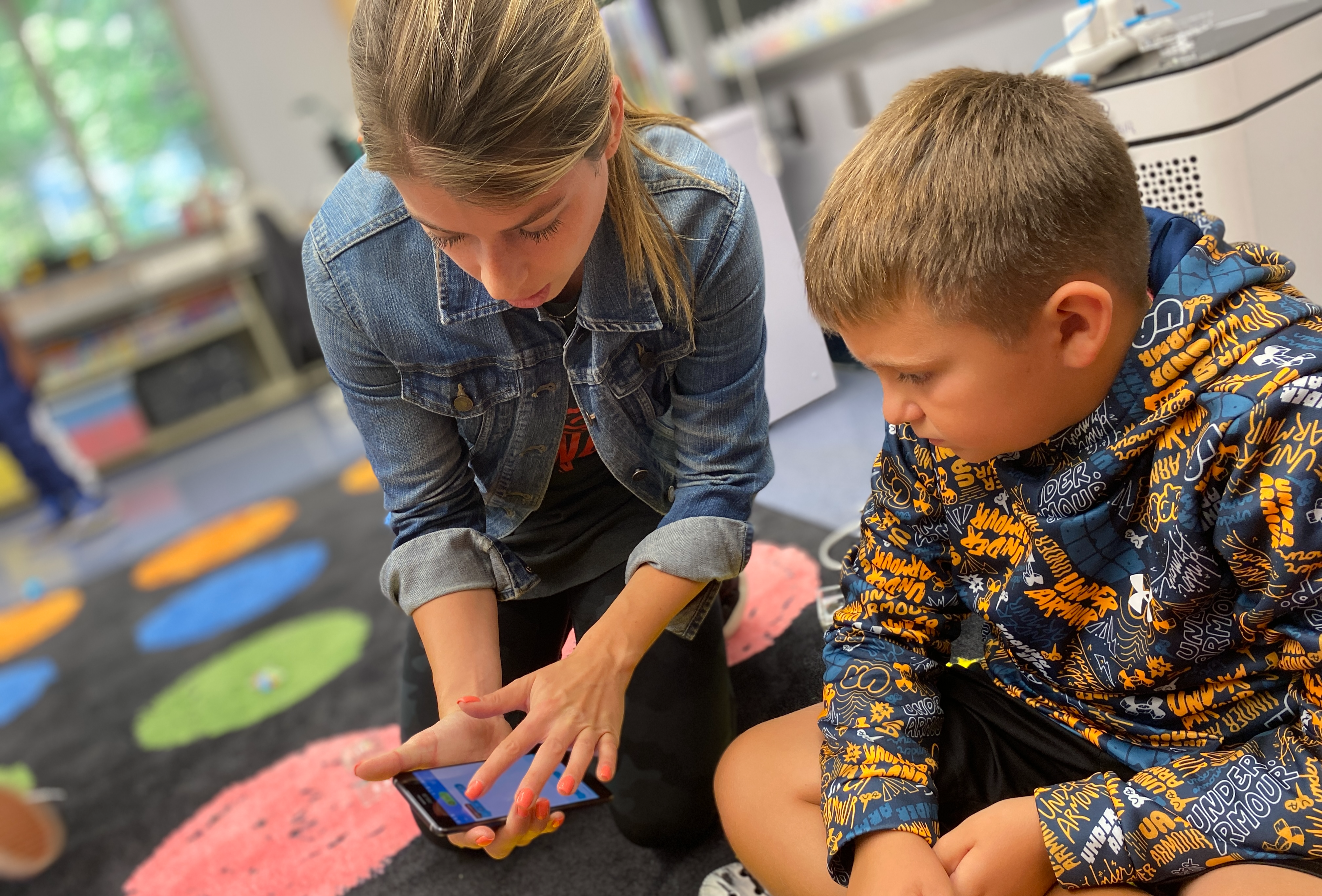 Tuxedo Union Free School District has added an Elementary STEM Program to the curriculum at the George Grant Mason school. STEM education is an approach to teaching and learning that integrates the content and skills of science, technology, engineering, and mathematics into all areas. Our youngest students can be found in Ms. Klimowich's room sharpening their engineering skills with legos or learning programming with Spehro robots. We believe through the use of instructional technology that every student will benefit from the skills developed in our program, preparing them for secondary learning.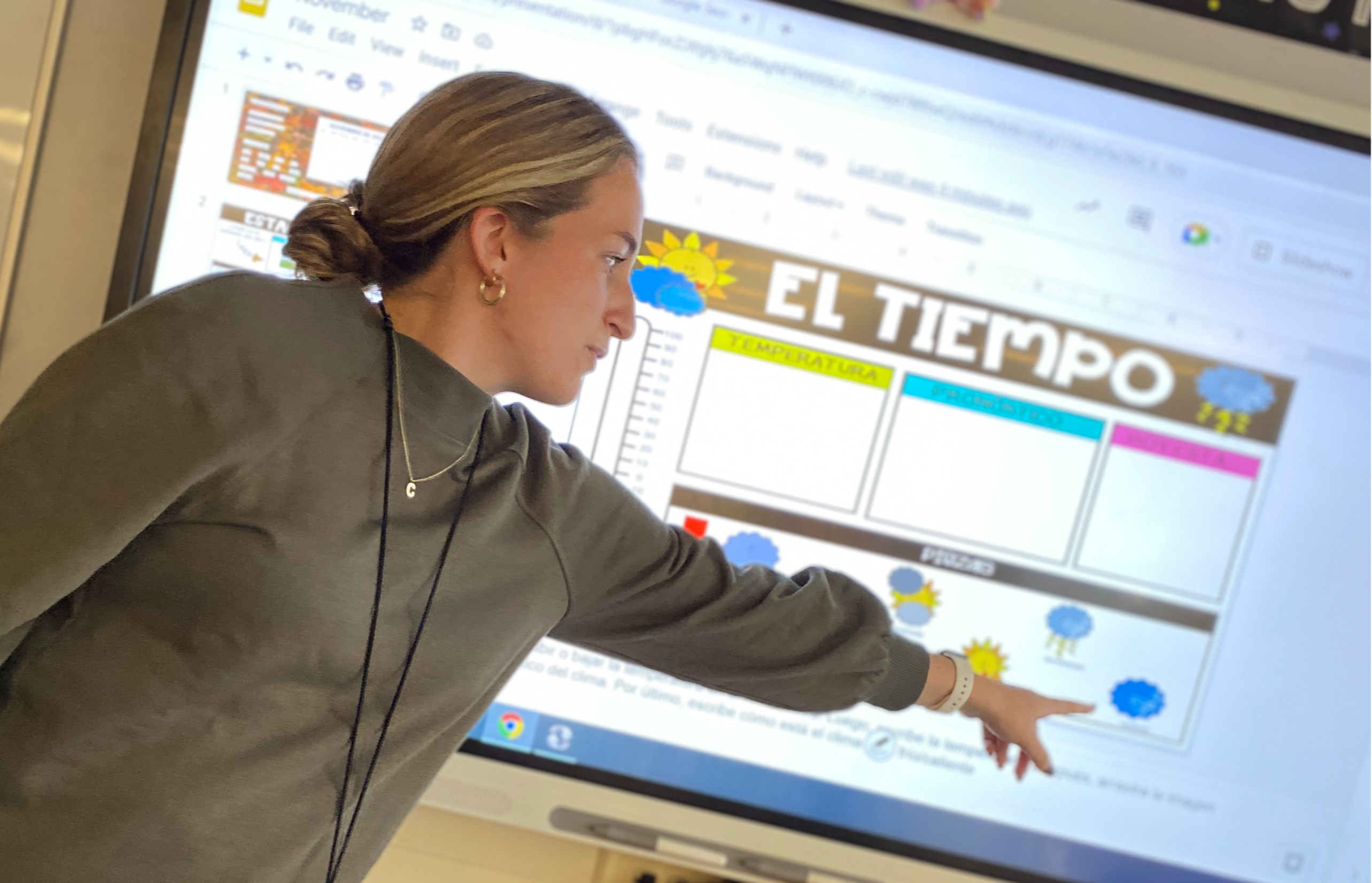 FLES
(Foreign Language in the Elementary School)
The Tuxedo Union Free School District is proud to have an Elementary Spanish Teacher on staff at George Grant Mason Elementary as part of the school's FLES (Foreign Language in the Elementary School) program. Students in grades PK-5 receive weekly instruction from teacher Cassidy Brusseler, and learn the building blocks of the Spanish language . These classes provide our elementary students with a foundation in reading and speaking Spanish before they begin middle and high school instruction.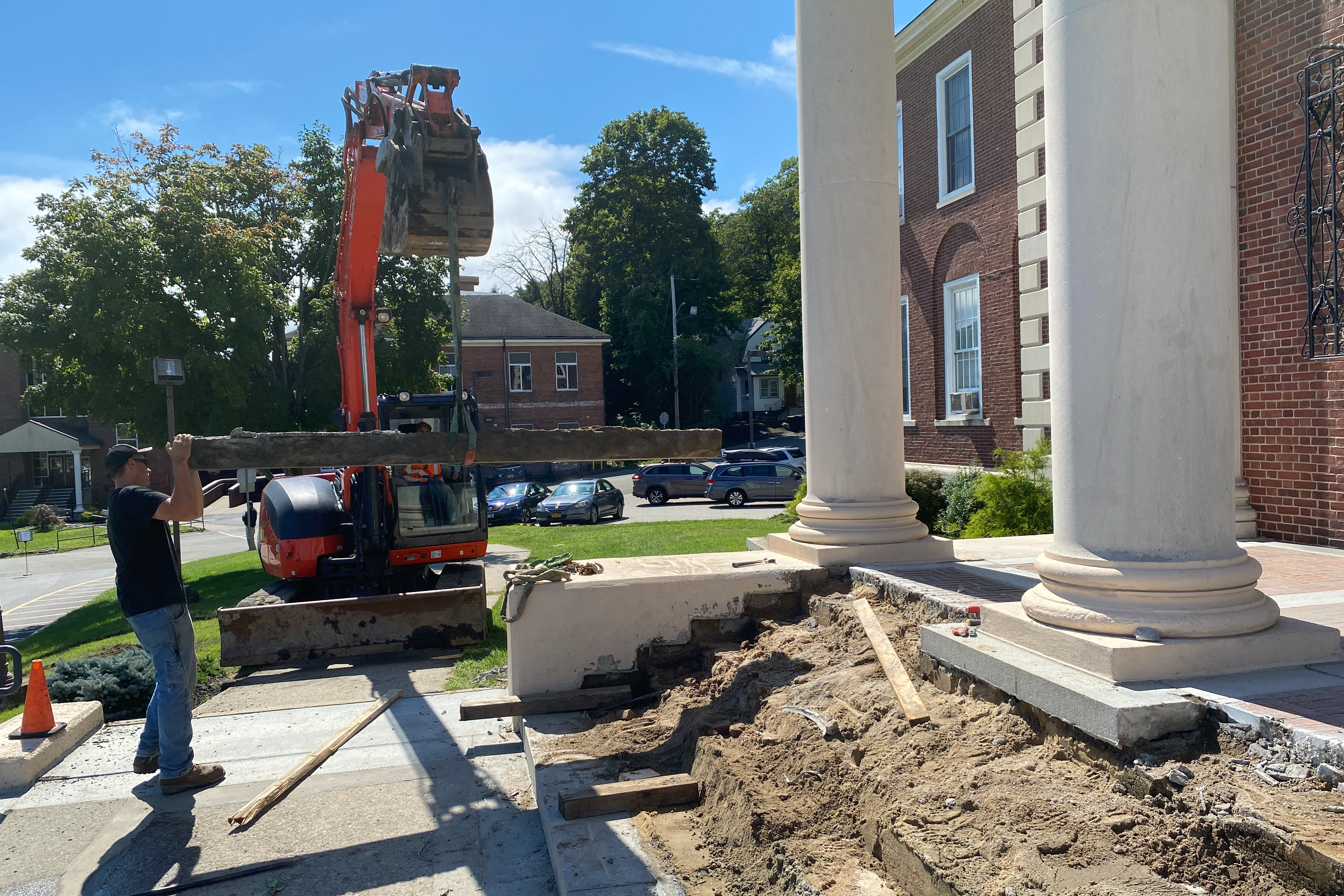 George F. Baker High School Steps
At the start of the school year, new steps and walkways were constructed in front of George F. Baker High School. The work ensures the safety of students entering and exiting the building.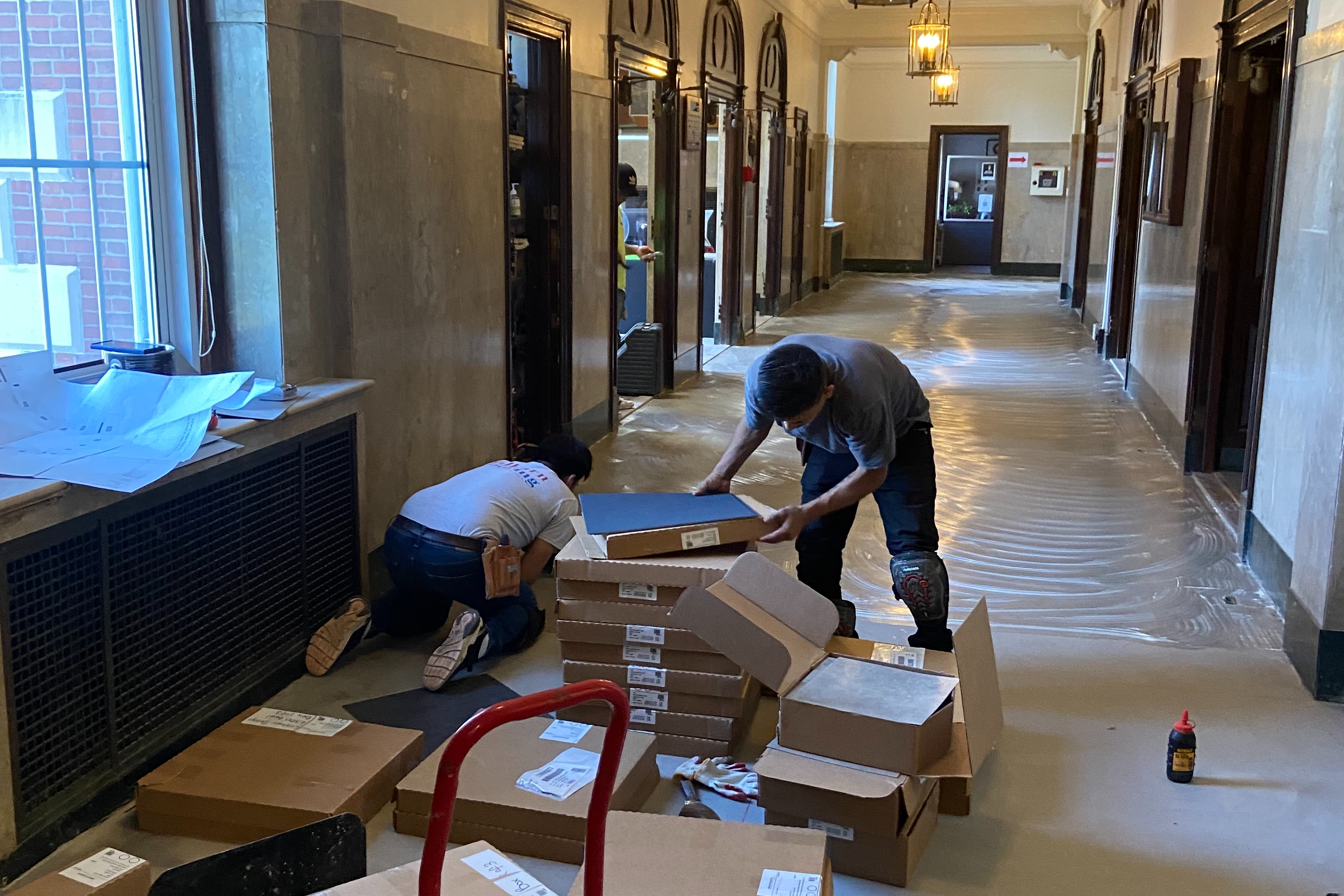 George F. Baker High School Hallways
This summer, the walls lining the hallways of George F. Baker High School got a fresh coat of paint ahead of the start to the school year. And when the students and staff arrived in September, they found brand new tiling and floors under their feet.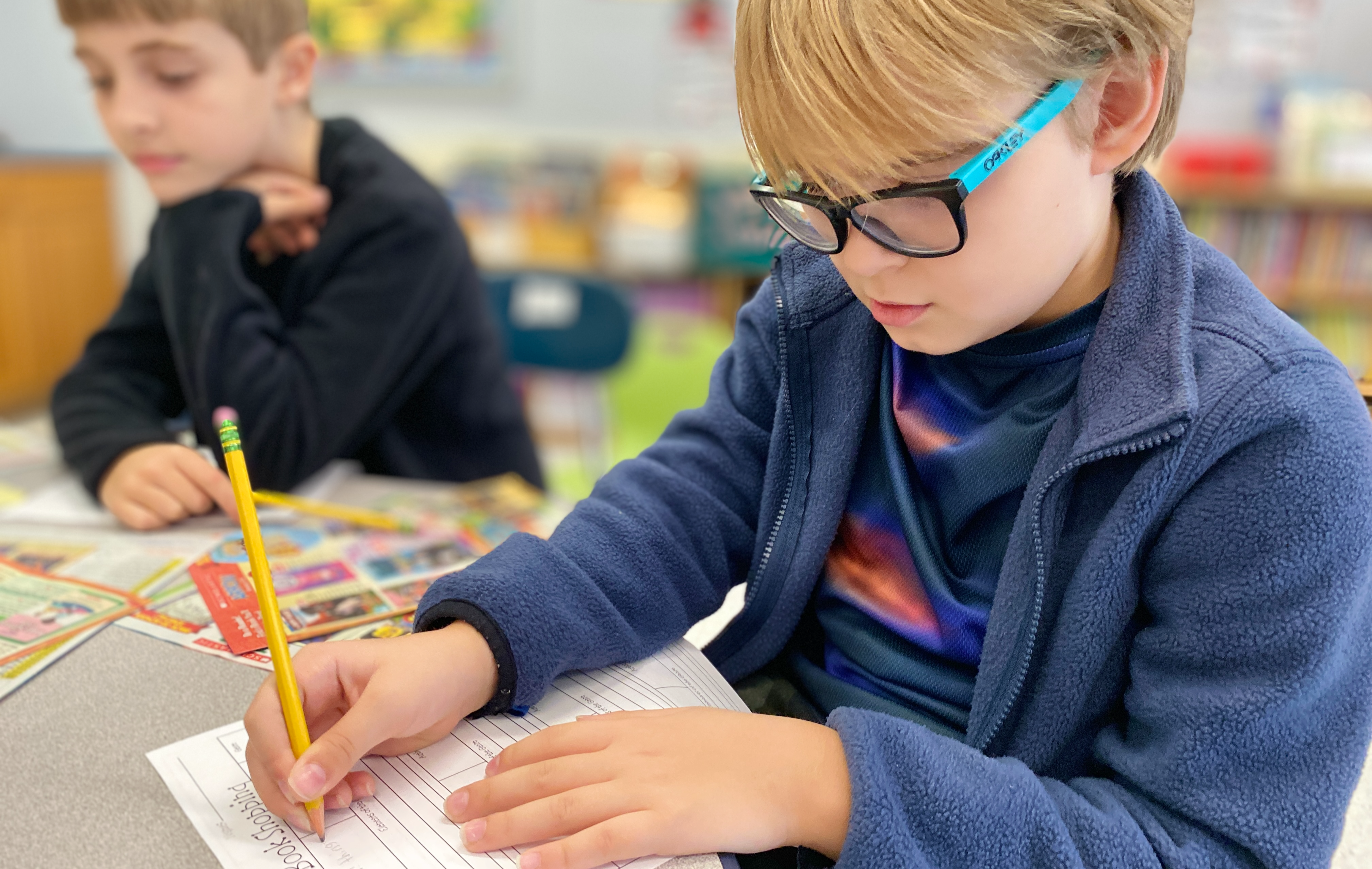 The schedules at the district have been revamped over the past year. A scheduling committee was created to build the schedule in an interactive fashion, fostering collaboration and communication by interfacing with the faculty and administration. Nationally renowned scheduling expert, Dr. Steven Kussin was brought on to work with the scheduling committee to review the timing of periods as well as the course offerings at the secondary and elementary levels. Kussin's role provided the community with assurance that the scheduling development process was objective and encompassed industry best practices. The brand new nine period schedule resulted in 48 minute class time, elimination of all non-parent requested study halls, and the creation of a "PACE" Period.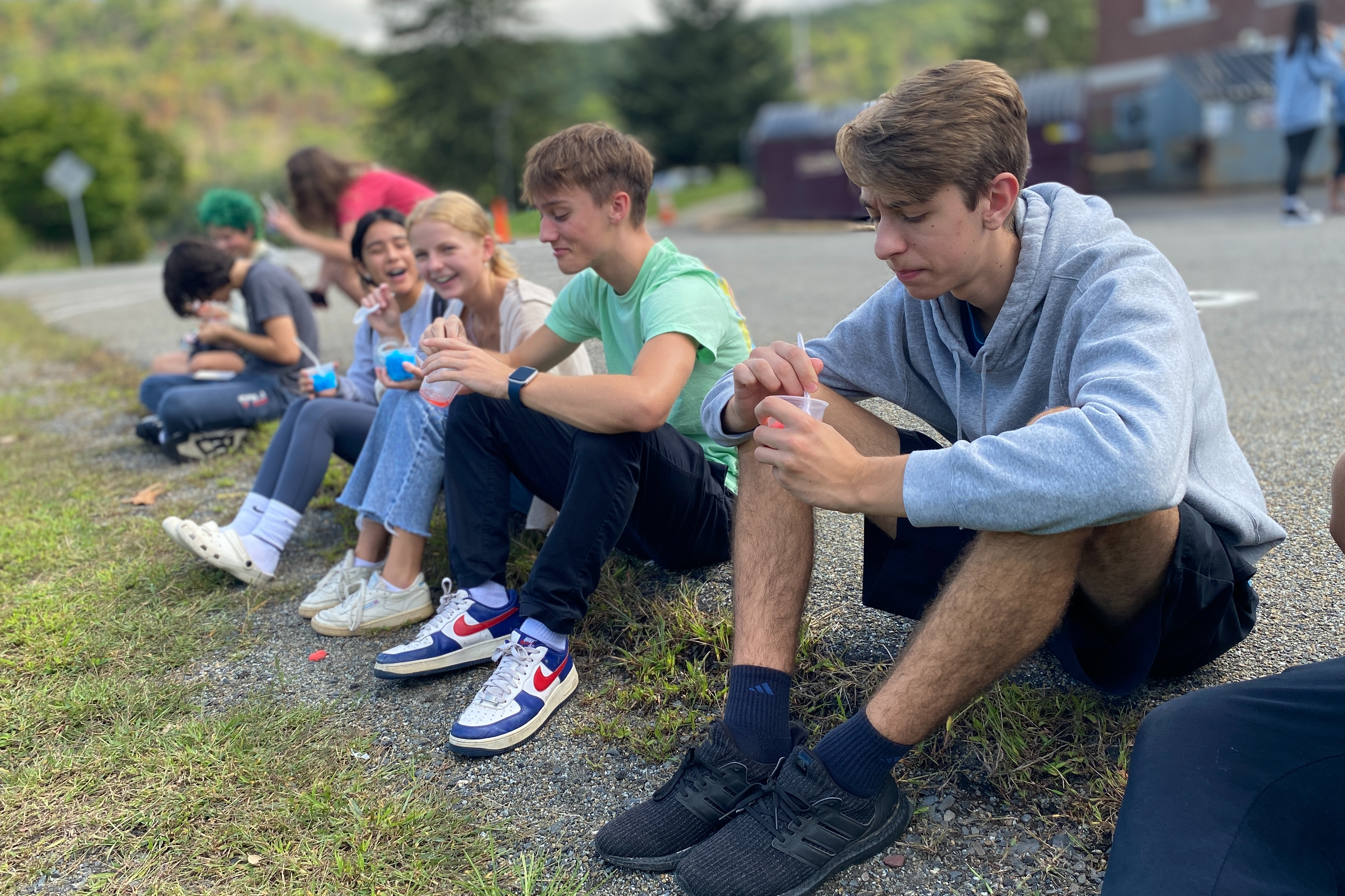 Every Monday, students in Grades 7-12 keep PACE with the community through 'Presentations, Activities, Collaborations and Events,' that allow them to interact and stay informed. PACE aims to enhance educational and social interactions in the school, community and society. PACE events on the calendar for 2022-2023 include Honor Society events, STEM Challenges, Guest Speakers, Academic Competitions, Social Activities, Local History Presentations, and Debates. PACE Period will also provide opportunities for social and emotional learning.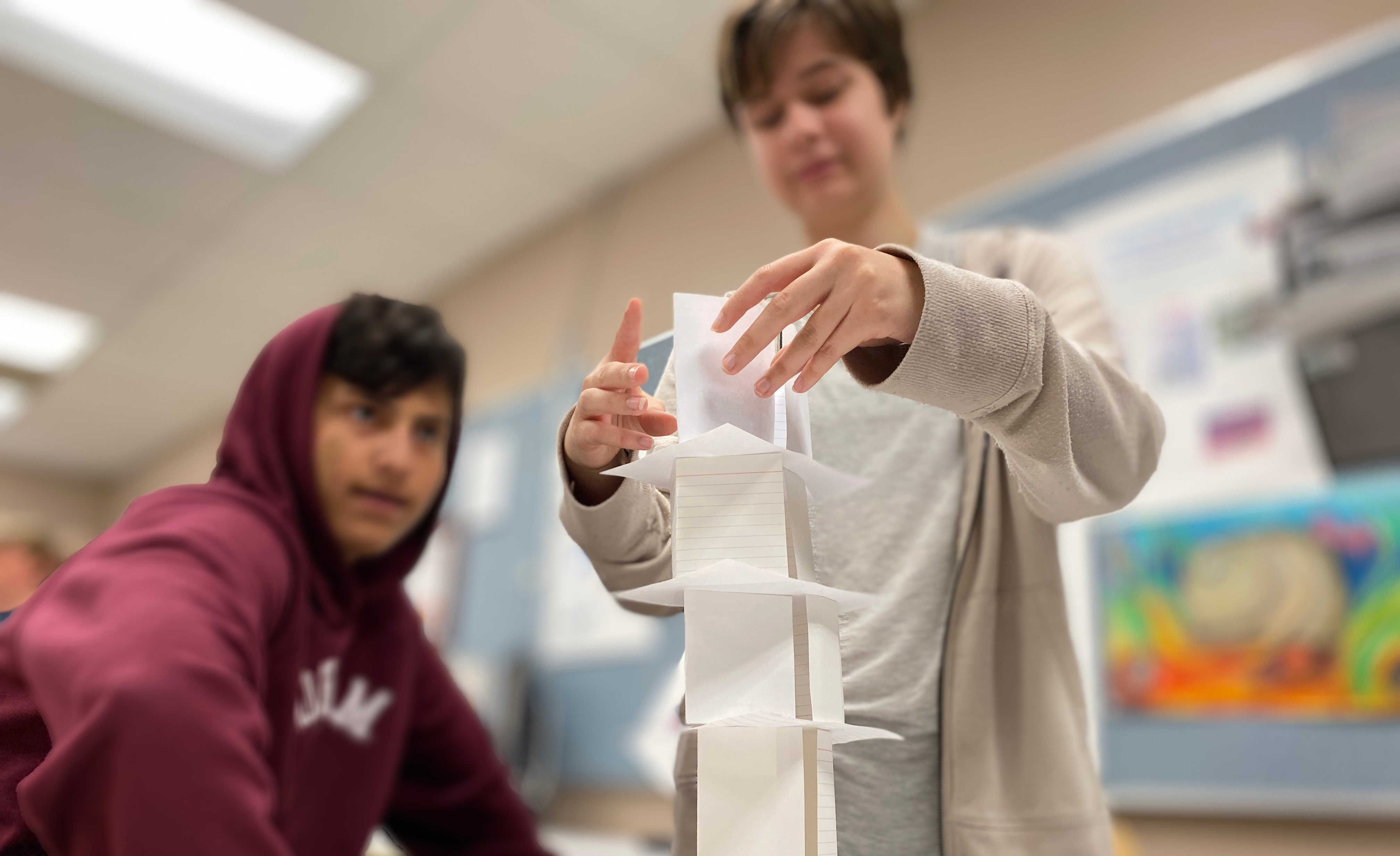 A curriculum committee created by the Tuxedo UFSD administration is assisting in the development of new courses, better aligned and updated curriculum, and the professional development plan of the district. An art elective was added and grade 8 was divided to improve academic success. Click Here to view the 2022-2023 Program of Studies